Mount Yamato Katsuragi
The Wonderful Azalea Mountain of Kansai
Add to my favorite places
Yamato Katsuragi-san is a mountain near Gose city, in Nara prefecture. Its 960 meters altitude summit is easily accessible to hikers by trails on its gentle sides and by a ropeway. In May, hundreds of azalea (rhododendron) shrubs bloom with pink to crimson hues that embellish the landscape.
The spring blossoms following the popular sakura 🌸 season in Japan are also worth the discovery. As nature is fully awaken, flowers display vivid colors and landscapes are brimming with lively greens, in a pleasant warm weather. The Japanese countryside and its numerous mountain ranges from which snow has melted are at their best and ready to welcome the first hikers.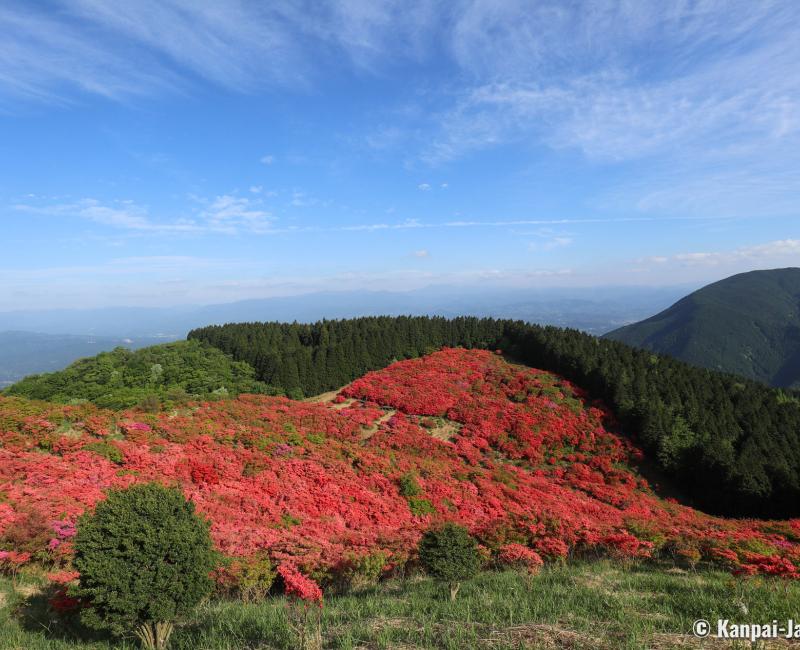 A natural rhododendron garden in altitude
Mount Yamato Katsuragi is part of the Kongo mountain range and is famous for its thousands of wild rhododendrons, whose blooming begins in early May and covers completely the mountainside by mid-May. This natural settlement of azaleas is affectionately called the "million eyes garden" and is now tended by volunteers who try to preserve them.
The exceptional panoramic view with pink, crimson, green and blue hues of the surrounding mountains and the sea in the distance is enhanced by the silence of the mountain. Benches and elevated terraces have been arranged for visitors to rest and admire the vista, resulting in a very peaceful and relaxing space.
The walk continues down among the flowery shrubs, on earthen paths winding between the azaleas. It is a pleasure to immerse in this splendid floral scenery and find a hidden spot to enjoy privacy for a picnic.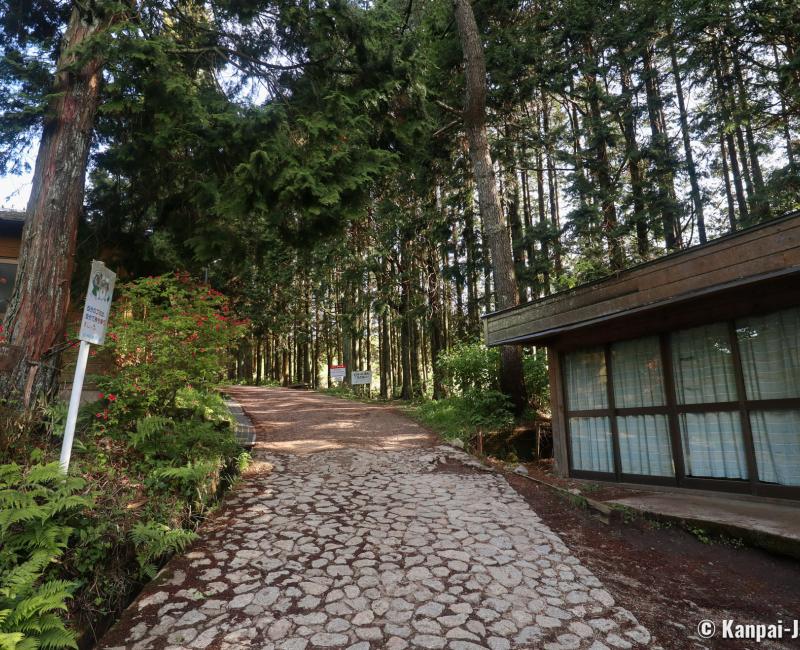 An easy day hike away from the city
Going to Mount Katsuragi is easier by car 🚙 from Osaka, Nara or Wakayama. A paid parking is available in front of Katsuragisan ropeway's access. The ropeway connects to the side of the mountain in a couple of minutes. Then, about half an hour walk is necessary to reach the view on the rhododendrons.
The top of the mountain is frequented by the locals and especially elderly people and is therefore laid out to accommodate them with well-marked paths in Japanese, many benches to admire the view and even a restaurant to enjoy a comfortable lunch in the heights.
At the peak of azalea blooming in mid-May, most of visitors arrive early in the morning and leave just after noon. It can then be interesting to stay until the ropeway's last trip down near 5 p.m. (don't miss it, though!) for a memorable private meeting with the wonderful, flowered mountain.