Hitachi Seaside Park
The Great Flower Park on Tohoku Pacific Coast
Add to my favorite places
Hitachi Seaside Park is a 190 hectares flower park located in Hitachinaka, in Ibaraki prefecture in the north-east of Tokyo. The garden offers wonderful views all year long thanks to a rich blooming calendar, with dozens of flowers species, such as narcissus, tulips, blue nemophila and kochias turning crimson in autumn.
Even if you have never heard about this great flower park, chances are high that you have already seen pictures taken there.
The vast Hitachi Seaside Parks is characterized by a careful staggering of flower bloomings, that can be admired all year long. The focus is placed on four particular species' blossoms:
170 species of tulips, during the second half of April;
4,5 (!) million of blue nemophila, from the end of April to mid-May;
The complete bloom calendar is available on Hitachi Seaside Park's official website to help planning your visit.
Hitachi Seaside Park is not the easiest touristic spot to reach (about two hours from Tokyo), but the walk it offers is worth the travel.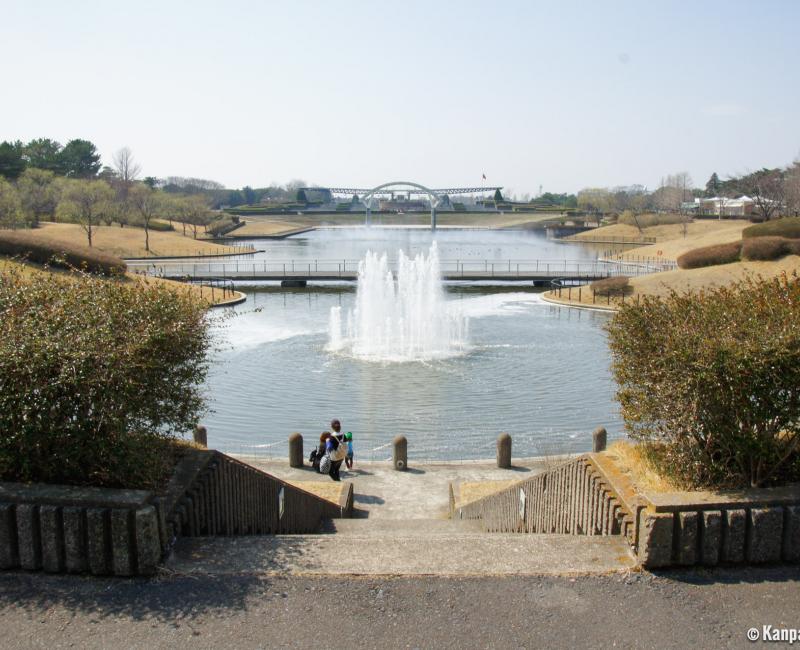 A lot more than flowers!
The place is so wide that it may be necessary to use the transportation methods offered on site to discover the park on its whole. It is possible to rent a bicycle to ride on the 10 kilometers of cycling trails. A little train 🚅 allows for a roundtrip, with ten stops and a 40 minutes total ride.
Aside the unavoidable restaurants and cafés, as well as picnic spots, Hitachi Seaside Park hides some good surprises: going south, visitors will find a hundred meters high Ferris wheel, a BMX course, a roller coaster and even a golf course!
In the beginning of August each year, the wide "Daisogen" square even hosts the Rock in Japan festival.
Due to its position on the southern coast of Tohoku, Hitachi Seaside Park was directly hit by 2011, March 11 tsunami. However, when we visited three years later, there were no obvious signs of the disaster left in Hitachinaka.
Two other similar parks exist in the north and in the south of Japan: respectively Farm Tomita near Furano, and Nokonoshima Island Park off Fukuoka's shores.