Ise-Shima Skyline
The Mount Asama View on the Peninsula
Add to my favorite places
Ise-Shima Skyline is a scenic road leading to the top of Mount Asama at 555 meters altitude. The 16.3 kilometer-long driveway connects Ise and Toba cities through the mountainous landscape of Ise-Shima National Park and offers beautiful panoramas on Ise Bay's coastline.
The Shima peninsula in the east of Mie prefecture, is suitable for driving. While Kintetsu Railway's trains 🚅 run along the coast and its seascapes, the road allows to cross the forestry mountains ranges.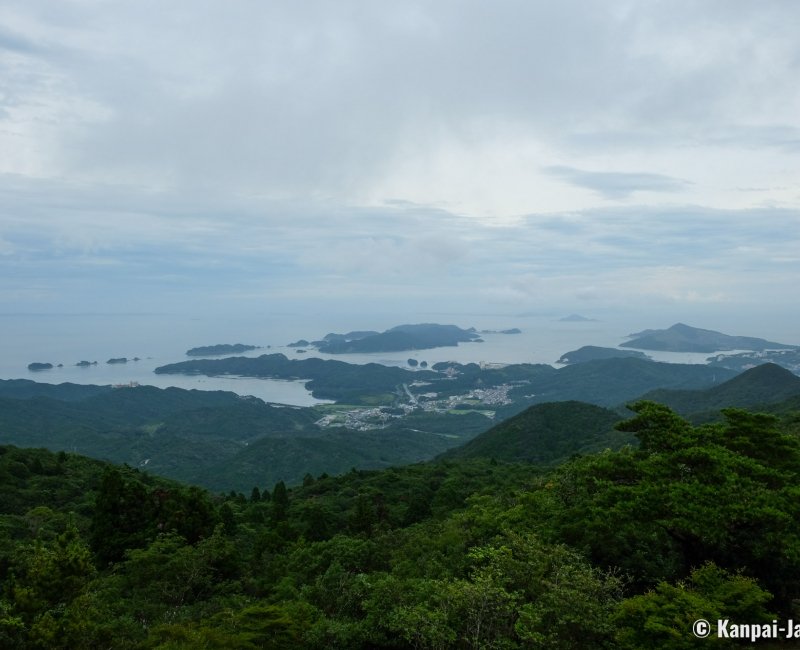 Panoramic mountain road
The scenic road named Ise-Shima Skyline links Ise City with Toba City via Mount Asama, that culminates at 555 meters above sea level and is the highest mountain of the peninsula. One gets to drive on the roof of Ise-Shima National Park amidst a wonderful, lush vegetation. The panoramic views on the Ise Bay's coastline are both part of the journey and its highlight.
Ise-Shima Skyline is a toll road, and the fare varies according to the type of motor vehicle used. The route is to be considered a touristic attraction per se with daytime opening hours and ticketing at the entrance. It is therefore closed at night, except for the New Year where locals gather to religiously contemplate the first rising sun of the year (初日の出 hatsuhinode).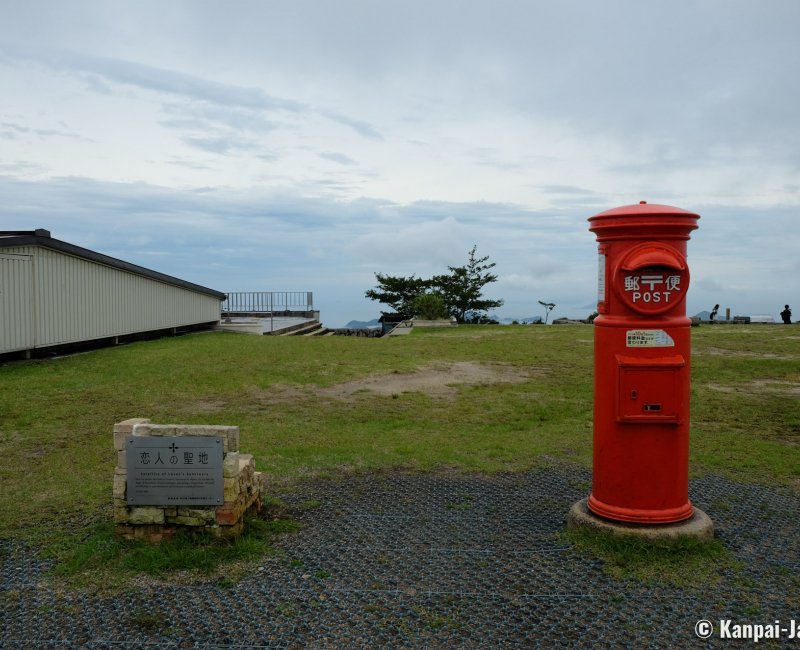 Observatory at the top of Mount Asama
Several parking areas with observatories have been arranged on the side of the road, but the main and most interesting one is located at the summit of Mount Asama. The platform allows observation of panoramic views on the north of the Shima Peninsula:
Facing west, lies the large Ise city, crossed by the rivers Miya and Isuzu that flow into the Pacific Ocean,
On the eastern side, a green scenery extends, with Toba's downtown in the middle and the small islands scattered in the city's bay.
Amateurs can try the ashiyu foot bath placed in the open-air and facing the wonderful panorama. Moreover, Mount Asama's observatory is renowned for hosting Japan's highest mailbox, named tenku no posuto, literally the "mailbox in the sky". The retro designed and red colored mailbox is still in use, and you can make a lovely travel memory by sending a postcard home to yourself.
Nearby, the visit of the Kongosho-ji temple and its huge Okunoin cemetery is highly recommended. After the crowds at Ise Jingu, the solitary feeling and contemplative mood become appreciable and are more attune to the atmosphere surrounding the grounds in the heart of vegetation.
Hikers can tread to the mountain summit by the Asamatake-michi walking trail that starts at the exit of Asama station. The views on the ocean along the ascension are remarkable and rewarding of the efforts.
This article was written after a tour sponsored and organized by Mie Prefecture's Tourism Association. Kanpai has been invited and guided but keeps a total freedom of editorial content.