Ise Shinsen (Review)
Classy Hotel-ryokan Inn Near Ise Station
Add to my favorite places
Ise Shinsen is a 3-stars hotel located in Ise downtown in Mie Prefecture. The facility is also a ryokan inn with rooms suited with onsen hot baths and a restaurant serving traditional Japanese cuisine. It is a good base to settle while visiting Ise Jingu.
Ise City and more broadly the Shima peninsula, in the east of Mie prefecture, are worth staying a few days to discover their historical and natural gems. As for the accommodation, we recommend choosing a lodging at the city center, a location convenient for those who travel by train 🚅.
Ise Shinsen is a ryokan style hotel 🏨, that is to say an inn providing both a Western-style bedding and onsen ♨️ traditional baths using water from a natural hot spring 🌸. The place is a comfy base to stay between two sightseeing trips.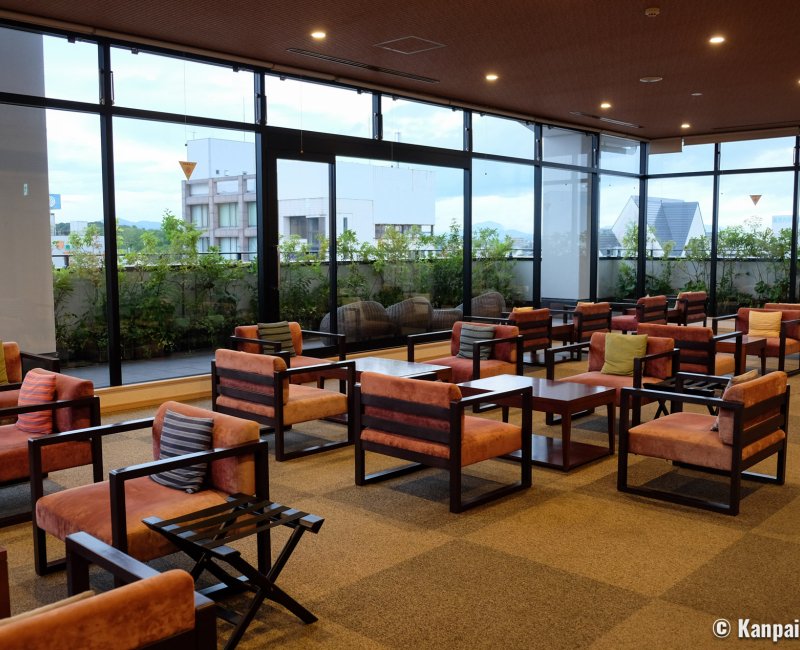 Central location near the station
Ise Shinsen is ideally located:
200 meters from Ise-shi station;
At the start of the main Geku-sando path to walk to Geku Outer Shrine (Toyo'uke-daijingu), one of Ise Jingu's two main sites; and,
Near the local bus route serving the surroundings, especially Naiku Inner Shrine (Kotai-jingu).
Driving is not necessary to reach Ise Shinsen or visiting its surroundings, but a car 🚙 parking is nonetheless available 50 meters from the hotel.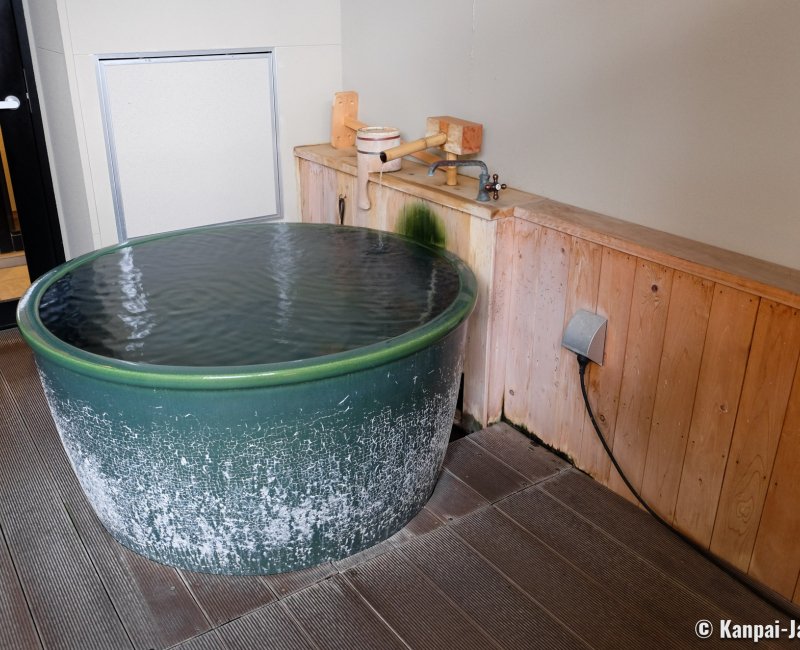 Comfortable private spaces with onsen
All of the 45 rooms are non-smoking and quite large: from 48 to 96m2 for the suite. They have a Japanese-style TV-lounge on a tatami flooring or arranged with a sofa. They are also fitted with the classical hotel equipment, such as:
Air conditioning;
Internet 

📶

Wi-Fi connection;
A phone;
A small refrigerator and an electric kettle, and,
A hygiene kit.
However the rooms' true extra lies on the outdoor terrace: a rotenburo open-air bathtub, ideal for relaxing after a day of walking. Privacy is guaranteed by screens creating a warm and comfortable cocoon.
Shared bath amateurs can use the inn's classical indoor onsen, divided into men and women's sections, and don a yukata 👘 to roam the vicinity. The bath is open from 5 a.m. to midnight and is good without remarkable feature.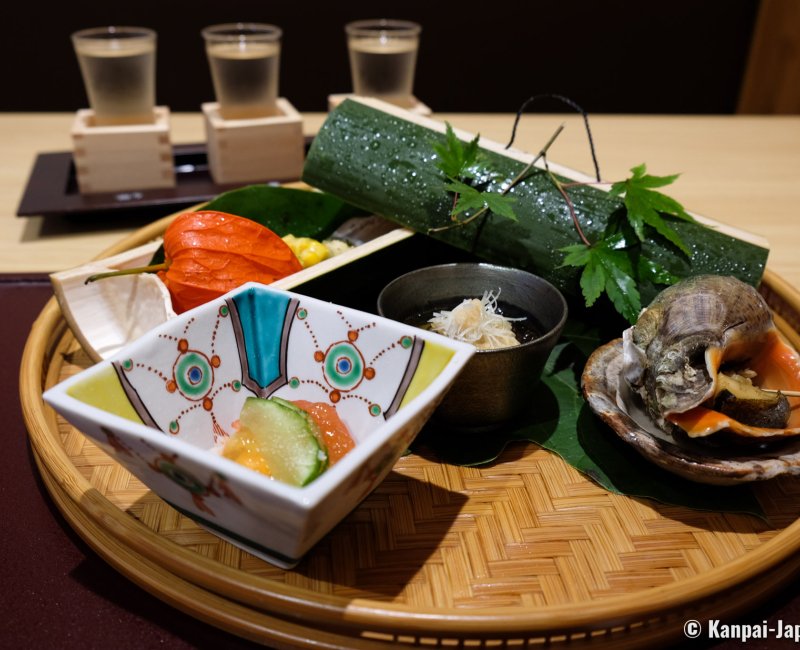 A gastronomy typical of a traditional inn
As in any ryokan inn, a stay at Ise Shinsen includes dinner and breakfast, served at its restaurant, Isegin: traditional Japanese dishes cooked with fresh ingredients. The kaiseki type dinner offers to discover various seasonal dishes with a focus on the local specialties:
Matsuzaka tender beef;
Shellfish such as abalones and scallops; and,
Ise lobster.
Meals are paired with a tasting of various local sake 🍶.
The Japanese breakfast is served as a buffet in the main restaurant room. Otherwise, we recommend the cafe Asora no Chaya, located near the hotel at the upper floor of the omiyage souvenir shop Ise Sekiya Honten, as it serves a course based on "morning porridge" (Asa Kayu). The rice is cooked in a larger amount of water than usual, to which fish, tofu and vegetables are added. This dish is said to be good for hurting stomachs and is hearty enough to start a day of sightseeing.
This article was written after a tour sponsored and organized by Mie Prefecture Tourism Association. Kanpai has been invited and guided but keeps a total freedom of editorial content.