Butokuden
A Must-see for Martial Arts Enthusiasts
Add to my favorite places
Butokuden is the main hall of the Budo Center, located just next to Heian-Jingu shrine in the east of Kyoto. The place is dedicated to the practice of Budo (especially Kendo, Karate and Aikido) and is frequently used for public demonstrations; an ideal stop for travelers passionate about martial arts.
Butokuden was built in 1895 to promote Japan's long martial history and was a training grounds for the Dai Nippon Butokukai, the All-Japan Martial Arts Association that developed strong ties with the military and whose symbol can still be seen in front of the main building. The Butokuden's construction was strongly connected to the times' changes and particularly to the renewed interested in the martial arts from the beginning of the 1870s, considering Japan had favored firearms over traditional fighting arts since Commodore Perry's breakthrough in 1853.
Butokuden changed name several times, and in 1912 it became known as the Budo Senmon Gakko, a training school for prospective Budo teachers, with several workouts a day as well as lectures on the Japanese culture.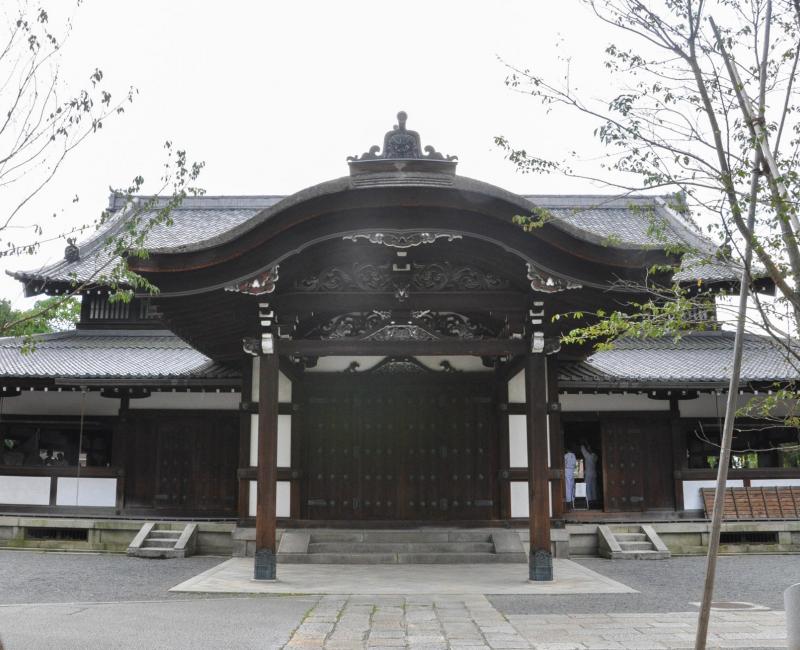 Incertitudes following WWII
The surrender of Japan at the end of World War II and the subsequent prohibition of martial practices have put to halt the place's development. It stayed unused until 1951, when the municipality of Kyoto decided to buy the Butokuden and assign it as training grounds for the Police academy. From 1956, the Butokuden was even used by Kyoto University of the Arts' music club until its closing in 1980.
The Butokuden was abandoned again, until the AJKF (All Japan Kendo Federation) and the Kyoto Kendo Federation asked it was committed to martial arts again.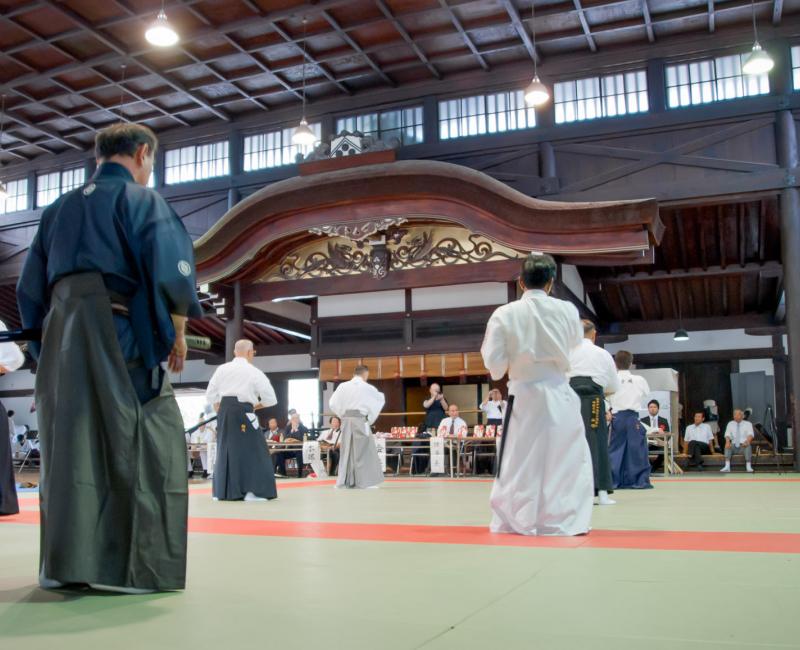 The holy land of martial arts
Nowadays, the Butokuden is one of the buildings of the Kyoto Budo Center. Kendo is one of the main martial discipline practiced, along with Kyudo in a dedicated archery training grounds and a sumo training area. Other arts, such as Aikido are also practiced. The large structure entirely made of wood is now a Cultural Property of Kyoto City.
As a tourist, it is easy to come in and have a look. Many trainings as well festivals are held in the premises, and it is very likely to meet a few people practicing. For example, the Kyoto Taikai is held every year from 2 to 6 May and attracts about 3,000 Kendo practitioners from all around the world in a competition opened only to the 6th dan and above. On a different note, the All Japan Budo Federation organizes its yearly festival in mid-September since 1991 to gather practitioners of the various Budo and Bujutsu. Many other organizations use the premises each year for their festivals and competitions.
When in Kyoto, we strongly recommend to pay a visit to the Butokuden.