Murin-an
A haven of peace in Kyoto's autumn
Add to my favorite places
Murin-an is a typical Meiji Era (1868-1912) Japanese garden located in the middle of the modern district of Okazaki, in the east of Kyoto. The garden was originally commissioned by Aritomo Yamagata, twice Japan's Prime Minister, for his luxurious residence, and completed by garden designer Jihei Ogawa VII in 1898. Although set in an historical landmark for Japan, the wonderful colors of fall in Murin-an are still unknown to tourists.
In 1951, the Yamagata family transferred Murin-an and the 3,135m² residence to Kyoto city. The residence is divided in four parts:
The traditional Japanese villa;
The Western style villa;
And the small teahouse.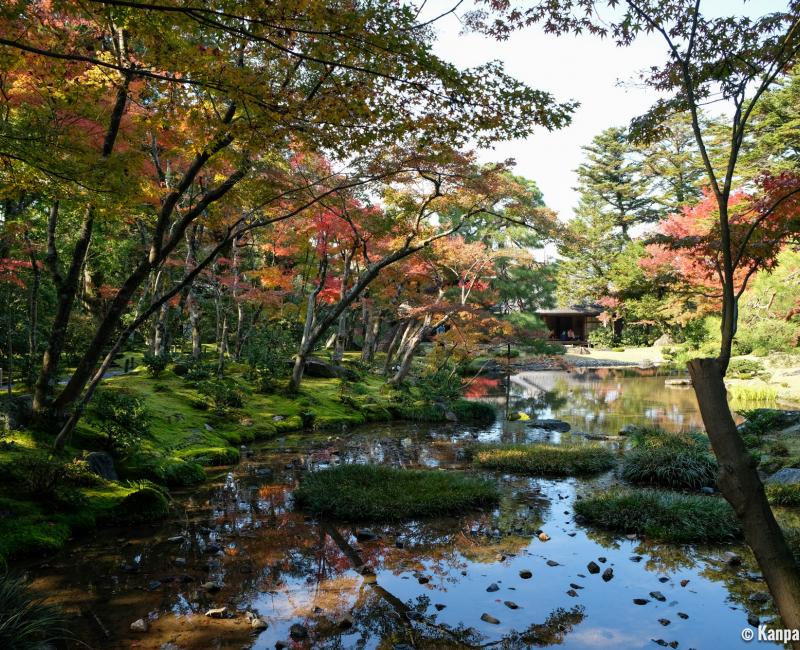 A walk protected from the noisy city
From the street, one must strictly follow the signs to find this gem of a garden. The entrance is a very small door, opening on a wonderful landscape, whose central point (shuzan) is the Higashiyama mountains in the background.
Everything is thought to foster quietness, like the sound of the river, whose stream is a diversion from the canal built at the end of the 19th century between Kyoto and Lake Biwa. Moving forward, on the right, stretches a moss carpet, home to more than fifty different moss species. A little bit further, a stone path crosses the artificial river, and allows the visitor to reach the limit of the garden, where a lovely waterfall makes us forget that we are in one of Japan's biggest cities.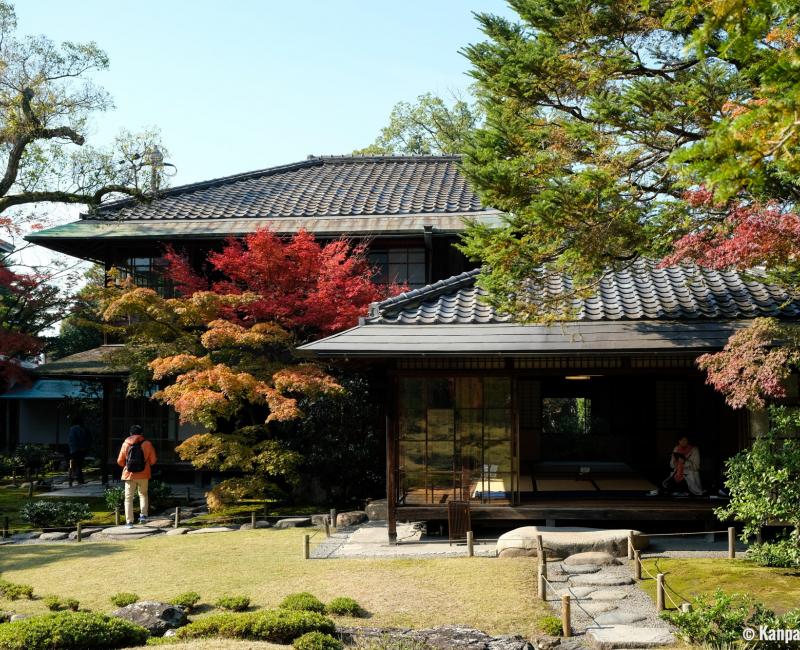 A glimpse at statesman Aritomo Yamagata's life
Back to the main entrance, we can admire the original view of the two villas built in totally different architectural styles: one is of a Japanese traditional style, and the other is of Western style. The coexistence of the two styles is a trace of history: at the time of their construction, Japan had been open to the world for less than half a century and Western style architecture was considered a very important wealth and power display for aristocracy. The visit also leads to a small, lovely teahouse.
Despite its appearance, it is still necessary to take shoes off to visit the Western style building. Its ground floor is dedicated to a small exhibition on gardening techniques, and one room on the first floor is ornamented with beautiful paintings of the Kano school. In this very room, officers of the Japanese Imperial army, statesmen and diplomats Aritomo Yamagata, Hirobumi Ito, Taro Katsura and Jutaro Komura, met in council on April 21st, 1903, to discuss Japan's foreign policies, which would lead to the Russo-Japanese war the next year. The next room was Yamagata's private office, where his favorite objects, an inkstone box and a snuffbox, are displayed.
Murin-an is located close to the vast Heian-jingu Shrine and the great Nanzen-ji Temple, and is totally worth the visit, especially during koyo 🍁 time, when maple leaves turn red at the end of November.