Enko-ji
The Zen Beauty on the Heights of Kyoto
Add to my favorite places
Enko-ji is a temple of the Rinzai School of Japanese Zen Buddhism, located at the foot of Mount Uryuyama in Sakyo ward, in the north-east of Kyoto. Its gardens are beloved for their maple trees in autumn, and for the mysterious melody of its suikinkutsu fountain.
Founded in 1601 by famous shogun Tokugawa Ieyasu, in the southern district of Fushimi, the temple was moved to its current location in 1667. The road to Enko-ji is winding through the residential areas of north-eastern Kyoto. Despite the temple's great popularity among tourists, its surroundings remind of the Japanese countryside, with fields of vegetables and individual wooden houses.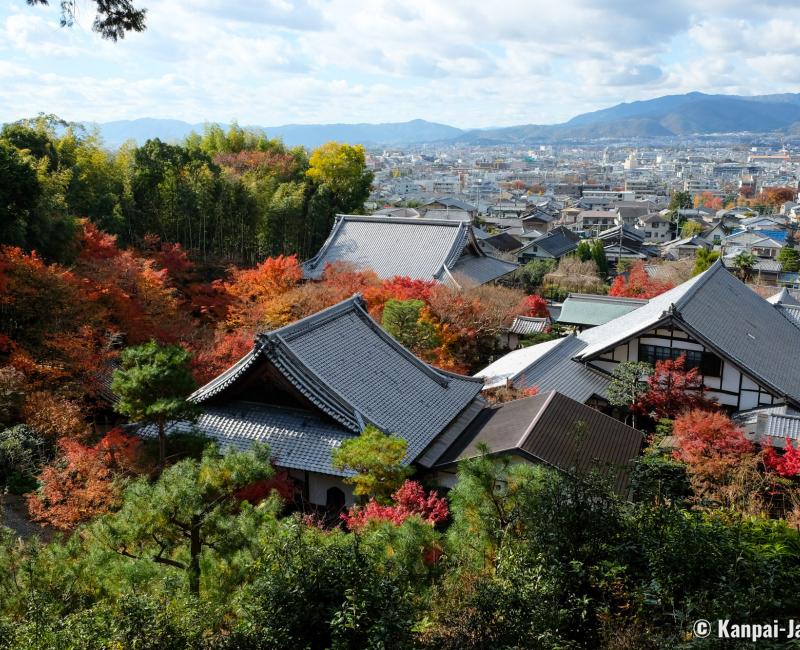 Strolling in the Zen tradition
Enko-ji could easily be included in the must-sees of Kyoto thanks to:
Beautifully and carefully tended gardens,
Wonderful pavilions, and,
An unobstructed view on the former imperial capital.
The visit starts by a cobblestone alley lined with majestic matsu Japanese pine trees. A little stairway leads to the wonderful Honryutei, the temple's dry garden. This mineral space displays a rare feature: it is crossed by the walking path, allowing a closer look on the many vertical stones, unlike most of gardens of this type.
The small building in the background is in fact a little museum displaying various artworks related to the temple's history, such as the first Japanese block prints called Fushimi-ban or Enko-ji-ban. Then, the moss garden Jyu-gyu no niwa, the "garden of the ten cows," is wonderful in autumn. The air seems vibrating to the melody of a stringed instrument, a sound effect due to a specific type of Japanese fountain, the suikinkutsu, of which one of the rare samples was built in the garden. The fountain was arranged to make a sound similar to the koto's, the traditional Japanese harp.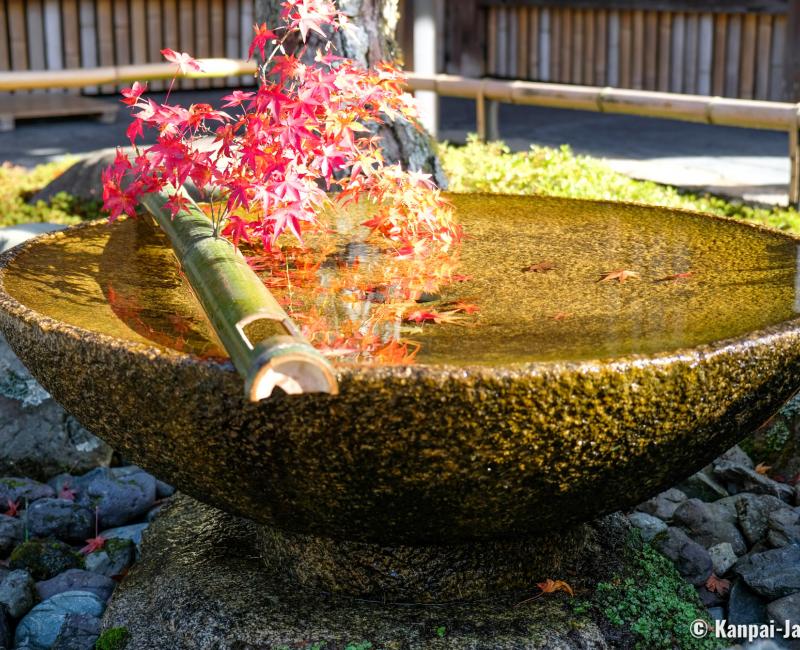 A space dedicated to meditation
Inside the main building, visitors may notice on their left a large room dedicated to zazen meditation, arranged with lines of cushions. The last part of the walk continues outdoor, on the shore of a pond surrounded by a pleasant little bamboo grove. The paths leads to the heights of the temple's grounds, from which unfolds a beautiful view on the roofs of Kyoto, as well as on a cemetery and a modest Toshogu Shinto shrine.
This enchanting break comes to an end and it is time to go back down to the lively Ichijoji neighborhood and its streets renowned for their numerous and good ramen 🍜 noodle restaurants.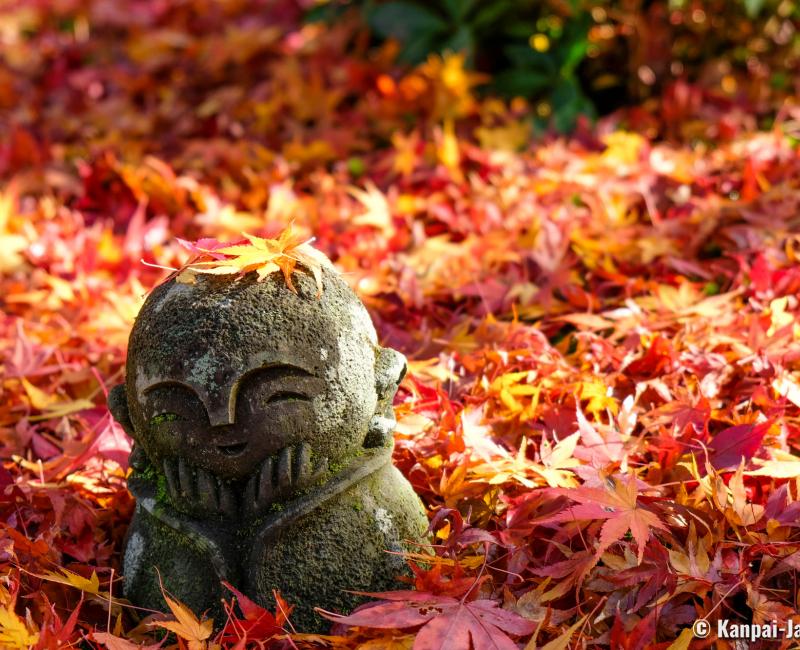 During the momiji 🍁 season, it is better to visit Enko-ji early in the morning or at the end of the day to avoid the touristic crowd. The temple is indeed particularly elegant in autumn, but it can be enjoyed in any season.