Kamigamo
The Thunder God Shrine in Kyoto
Add to my favorite places
Kamigamo-jinja is an ancient 12th century Shinto shrine, renovated in 2015 and located in the north of Kyoto. It is the counterpart of Shimogamo-jinja shrine a few kilometers away in the south. Thunder god Kamo Wakeikazuchi is enshrined in this sanctuary listed in the UNESCO World Heritage.
The Kamo Shinto complex may not be the most renowned nor the most visited of Kyoto's countless temples and shrines, but it certainly hides beautiful discoveries. After all, these shrines are among the oldest of the city.
The Shinto compound is divided into two distinct spiritual sites, located a little bit more than 3 kilometers apart from each other :
Kami-gamo (upper shrine), and,
Its counterpart Shimo-gamo (lower shrine).
Located north of Kyoto, about one hour by bus from the JR station, on the banks of the Kamogawa River, both shrines, generally referred to as Kamo-jinja, are listed as World Heritage sites by the UNESCO.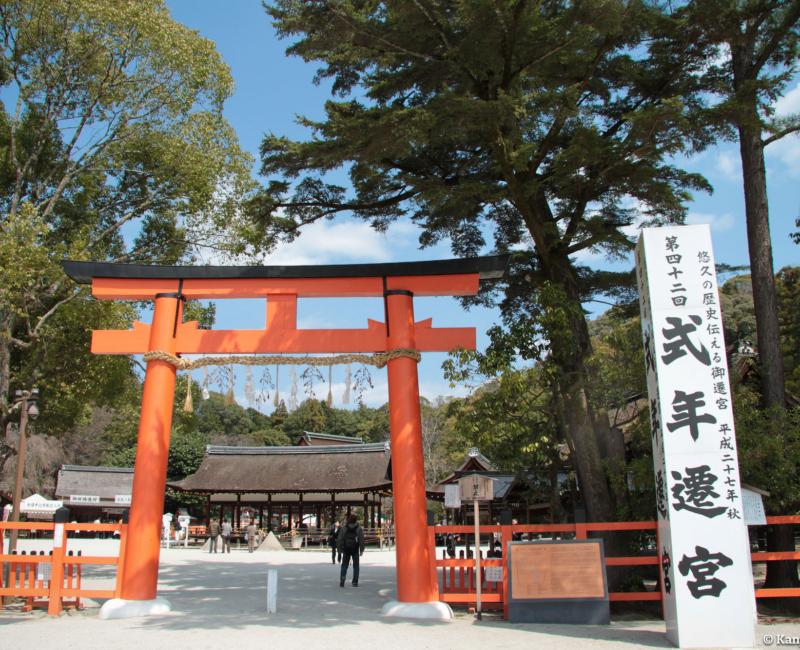 One of the oldest and most popular Shinto shrines in Kyoto
Built in 678, more than a hundred years before Kyoto became the imperial capital of Japan (794), Kamigamo is dedicated to the kami of thunder. The deity is symbolized by two conic sand structures, called tatezuna, that are also used to purify the shrine.
The visit of the main pavilions quickly becomes a very nice walk, along a water stream, and further in the grounds on the quiet hill under the trees and between lovely smaller buildings. It is a pleasure to wander in the spiritual yet relaxing forest.
The shrine is also a place for the local's daily life activities. Therefore, it can be very lively with food stalls lined up along the main path. Many events are celebrated all year around, such as traditional Shinto marriage ceremonies, especially on the weekend from spring 🌸 to autumn 🍁, as well as Aoi Matsuri Festival, in mid-May, one of the three most important historical processions of Kyoto.