Teramachi and Shinkyogoku
The Shopping Arcades in Downtown Kyoto
Add to my favorite places
Teramachi and Shinkyogoku are covered walkways and shopping arcades located between Shijo and Sanjo avenues in central Kyoto. They consist of a maze of shops and typical restaurants, and are a must-visit to immerse in downtown Kyoto's merchant atmosphere. Inhabitants and tourists enjoy strolling in this covered passages, especially on the weekends.
Teramachi is certainly more famous than Shinkyogoku, but the latter and their adjacent streets are also worth the visit. Located at Kawaramachi, near Kamogawa River, the two covered walkways are several meters long each . They offer a range of various shops, more affordable than Shijo's and more oriented towards the general public.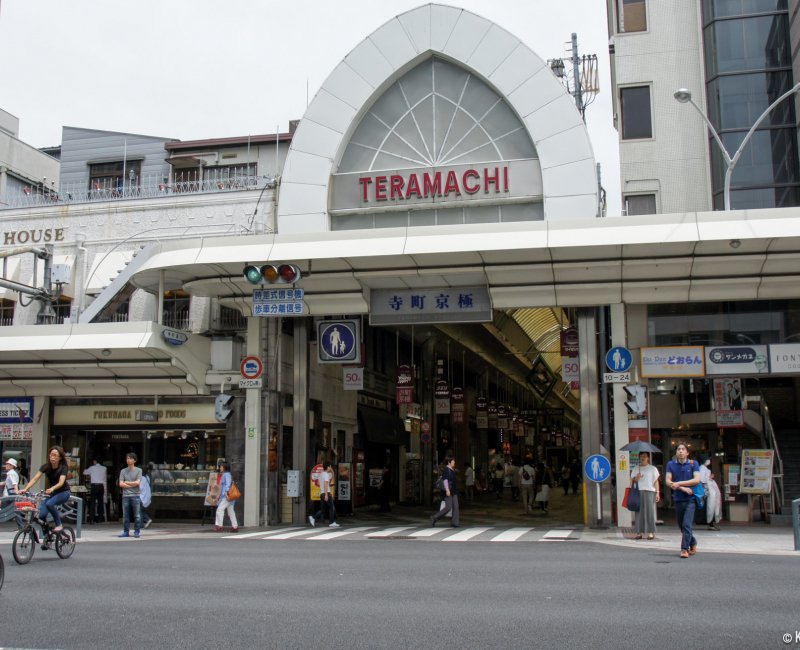 Strolling under the covered arcades
Consequently, Teramachi and Shinkyogoku have a lot of clothing shops aimed at young people, and Japanese style accessories. There are of course many kinds of restaurants and cafés, as well as old tea shops. ¥100 shops align with traditional and modern boutiques, among which souvenir shops are plenty.
Historical temple district
The historical atmosphere is present thanks to shops' windows decorated in an old-fashion style and remaining shrines and temples here and there! As a matter of fact Teramachi (literally "temple town") was first dedicated to places of worship when it was built during Sengoku era, in the second half of 16th century, by warlord Toyotomi Hideyoshi, one of Japan's three unifiers.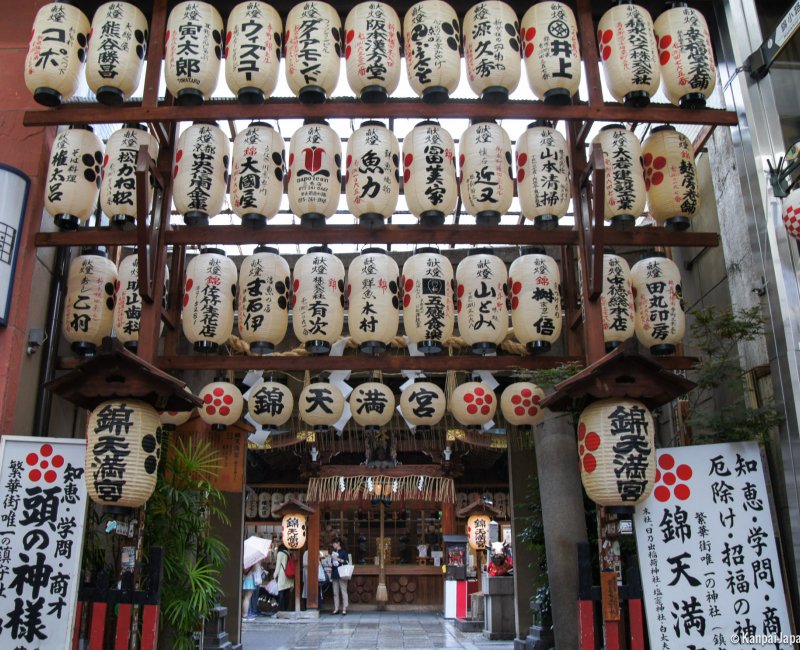 It was only during Meiji Era (1868-1912) that the first shops opened, mainly to sell local craft. The passage then evolved to its present state with a clean tiled floor able to withstand crowds of Japanese and foreign tourists, or locals, especially on the weekend. However, the growing importance of tourism industry in this area is reflected by the most recent shops that do not sell authentic souvenirs anymore. The ambient sounds have changed as well, with announcements made in Chinese, in Korean and even in French in addition to Japanese.
Continue the visit south in Nishiki-dori, the perpendicular street famous for its food market.