Wakayama
The authentic seaside city of the Kansai region
Add to my favorite places
Wakayama is the capital city of the eponymous prefecture, located at the west entrance of Kii Peninsula, in the southern part of Kansai. With about 400,000 inhabitants, it shows the quiet and charming sides of a middle-sized city of Japan while still offering beautiful historical and gastronomical aspects all year long and the ocean nearby.
Wakayama is mostly well-known by Japanese people for its fresh local cuisine made from the area's agricultural products , such as Kishu plums (named by the former name of Wakayama), and from the sea. The Kuroshio Fish Market offers red tuna daily, fresh from the morning, to taste directly on-site. However, this destination must not be summarized by its restaurants. Its history is interesting and linked to its geography.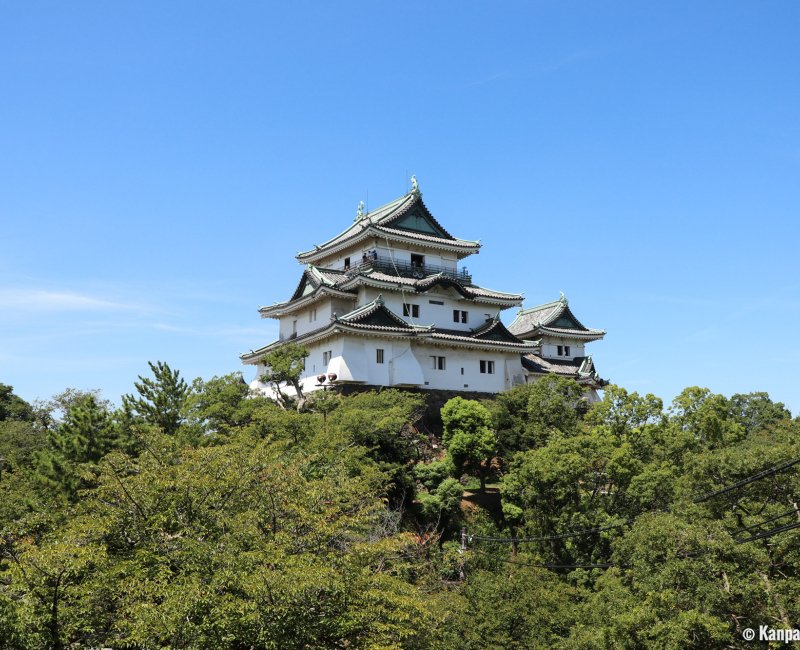 A castle-town by the sea
Turned toward the ocean, at the mouth of the Kino River, the city today has an atmosphere like a seaside resort, with its beaches 🏖, onsen ♨️ baths and long panoramic walkways along Wakaura Bay and Marina City, an artificial island dedicated to entertainment. This seashore landscape faces the city center, on the sides of the surrounding green mountains, which are the home of several historical sites, the heritage of Wakayama's rich feudal past linked to the Tokugawa family.
It is impossible to miss visiting the castle 🏯, which stands out majestically like an urban lighthouse and serves as an introduction to all visitors. As for notable temples and shrines, we can cite Kimii-dera, very famous in spring 🌸 for its cherry blossoms, as well as Kishu Tosho-gu, renowned by locals as being equivalent to Nikko's Toshogu mausoleum.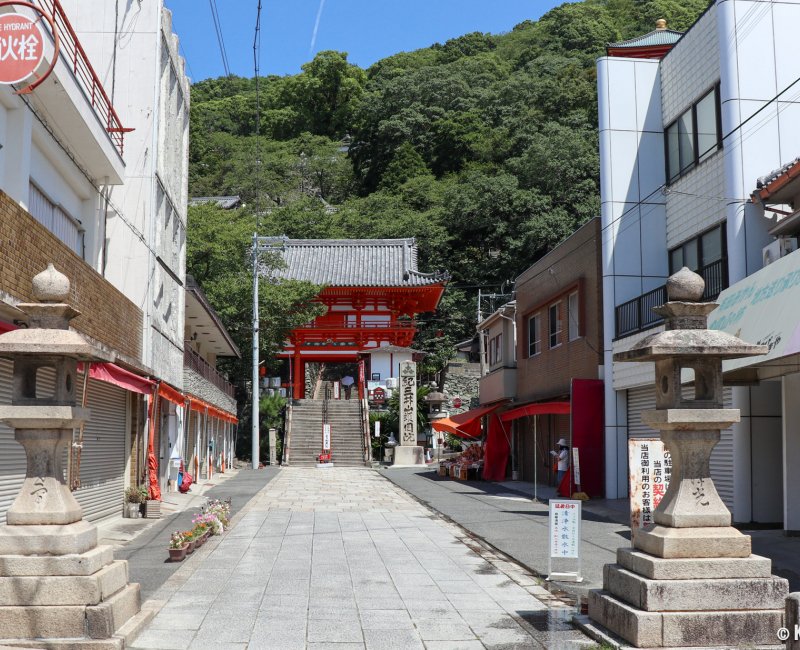 A human-sized prefectural capital
The city happens to be ideal for an open-air escape from Kyoto or Osaka. The quiet atmosphere is settled and far from the noises of Japan's main touristy areas, where daily lives can be discovered simply by wandering the streets. Therefore, we blend in with grandmothers doing their groceries and students leaving school. Moreover, the urban area has a human-scale surface, allowing people to feel the ocean's presence in any district and even to contemplate it by moving higher. Wakayama can be visited all year long, with the traditional pretty colors of spring and fall 🍁 surrounding its main attractions.
As for transportation, there is a very convenient bus pass that allows unlimited use of the local network for 24 hours. The frequency is mostly regular, with about two to three buses per hour for the furthermost points and buses every 10 minutes for the most attended lines. We recommend taking pictures of the bus schedule to avoid missing the last one. Otherwise, to avoid dependence on buses and their Japanese-only information, renting a bike 🚲 can be a good solution, as the distances and road traffic are not as significant as in a big city.
Often left out of classic itineraries in Wakayama, which favor Koya-san and Kumano Kodo, the provincial capital deserves to be discovered as long as we decide not to follow touristy guides.