Midland Square
Nagoya Station's Observation Deck
Add to my favorite places
Midland Square is a 247 meters high building of 47 floors, near Nagoya station in Aichi prefecture. Completed in 2007, it is the seventh tallest skyscraper in Japan and features a 360° observation platform including an open-air promenade.
While Midland Square is only the seventh tallest building nationwide (as of 2021), it is still the tallest skyscraper in Nagoya, and it would be a shame not to stop by. Its official name Toyota-Mainichi Building shows its primary function of office building, but it also hosts, among other things, a large shopping mall on its lower floors as well as a cinema on its fifth floor.
However, the main attraction in Midland Square is undoubtedly its open-air observation deck "Sky Promenade", between the 44th and 46th floors, that is still holding the record of the highest open-air observatory in Japan. It offers a beautiful panoramic view on Nagoya, including its castle 🏯 and the port, in the daytime as well as in the evening.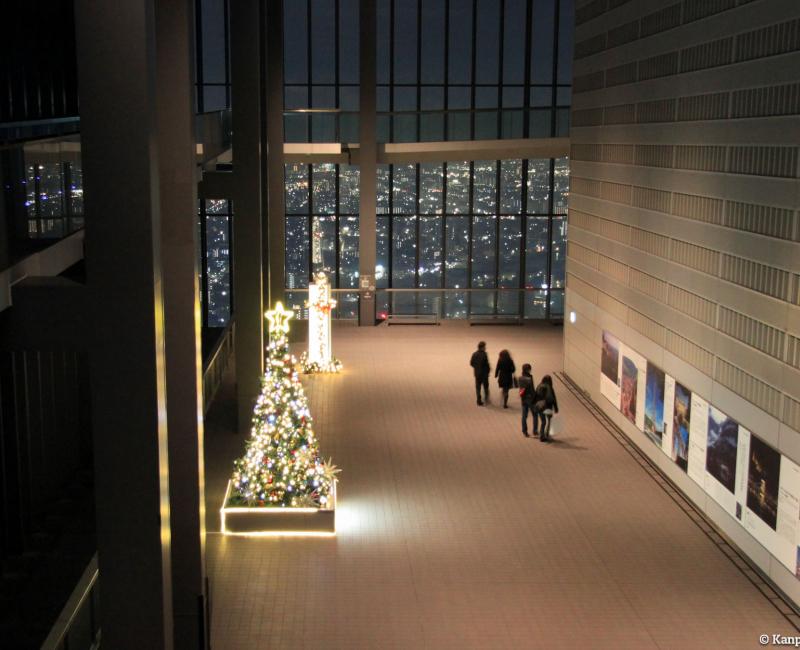 Opposite, the majestic twin towers of the JR Central Towers Office station seem surprisingly close. Standing proudly since 1999, they are two meters shorter than Midland Square, but they can be admired on their whole length, for example from the lift to the top of Midland Square.
Sky Promenade is certainly the best aerial vantage point on Nagoya. With a low attendance, it also offers a very specific ambiance. Gastronome amateurs will enjoy the 41rst and 42nd floors dedicated to high-end restaurants, some of which have tables near the windows to offer an impressive view on the city's roofs.