Nagoya Castle
The symbol of the city and its beautiful gardens
Add to my favorite places
Nagoya Castle is a fortified monument in the eponymous city and capital of Aichi prefecture in Japan. The main keep was rebuilt in 1959 with the intent of copying its 1612's exterior aspect. It shelters a museum and an observation deck in the upper seventh floor. Two kinshachi, gilded dolphins with tiger heads, top the roof and became the site's mascots.
🚧 Renovation in Progress
Under renovation since 2009
Last stage to begin in 2019 and finish in 2028: dismantlement and reconstruction of the main keep
Despite being the fourth largest city of the archipelago in terms of population, Nagoya is often overlooked by travelers in Japan. It can be interesting however to spend at least one day there, and the most obvious visit is certainly its castle 🏯.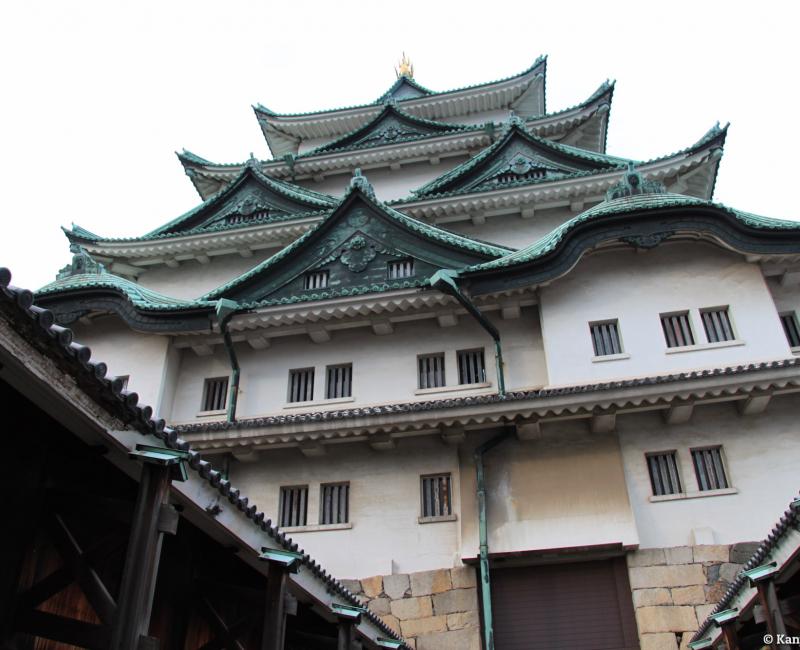 Tokugawa Clan's castle
The castle's construction began in 1610 upon shogun Tokugawa Ieyasu's order, to secure a protection outpost for Edo. It was ruled by the clan during the whole Edo period (1603-1868), then transferred to the Imperial House, and lastly to Nagoya City.
The large park in which the castle stands offers enjoyable long walks. In Autumn, the beautiful and well-tended gardens are colored in red by the momiji 🍁 (Japanese maple trees) in a harmony of colors. The castle's park is also very poplar in spring, for the ohanami flower viewing period, when sakura 🌸 flowers are blooming in spring.
However, the main keep is not as traditional. It was almost completely destroyed by bombings in May 1945, during World War II, and rebuilt in 1959 in a concrete look-alike with the technologies of the times. The inside is a modern structure with several elevators. There is also a museum dedicated to the castle's history.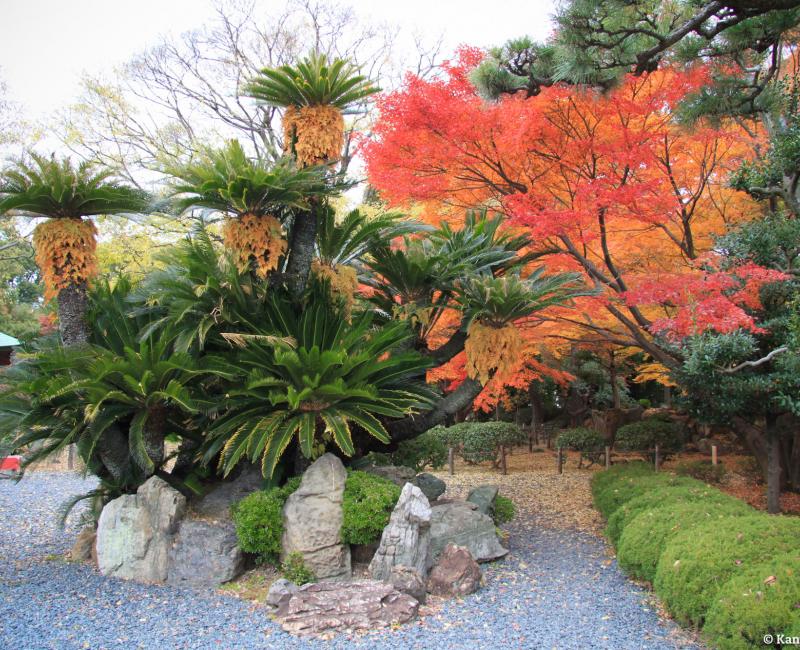 Huge renovations to revive the original architecture
In March 2017, Nagoya municipality announced a ¥50 billion (~338.6 million dollars) budget for huge renovation works on the main keep, involving dismantlement and reconstruction in wood, in the traditional style, of the existing building. The works are staged from 2019 to 2028 and will also implement the latest anti-seismic protections.
Naturally, the keep is not accessible during the works. As for the attached palace Honmaru Goten, that was restored between 2009 and 2018, it is possible to take a virtual tour on the castle's official website to wait until the reopening.