Cape Busena
Marine Park Observatory in Nago
Add to my favorite places
Cape Busena is located on the coast of the East China Sea, in Nago city at the center of Honto, Okinawa archipelago's main island. It boasts a large beautiful beach, and 2 observation spots of the tropical fish in the coral reef's turquoise blue waters.
A narrow piece of land stretching into the East China Sea, Busena Cape is a pleasant sightseeing destination in Nago City, at the center of Okinawa's main island. The "Busena Marine Park" encompasses the touristic facilities and an an old-fashioned shuttle-bus to move around its grounds. The place is suitable for both travelers looking for an upscale lodging and tourists on a one-day trip.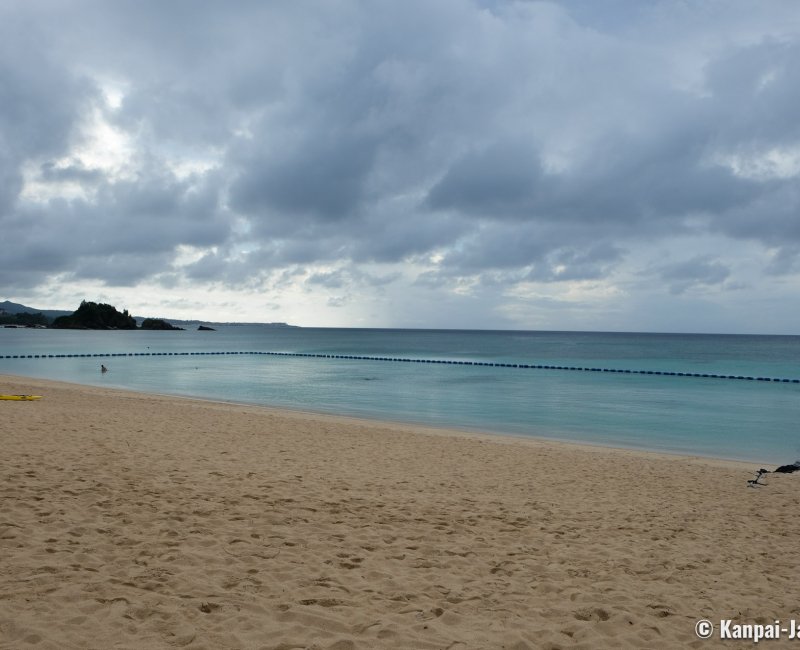 Large beach at the foot of a luxury hotel
The 5-stars hotel 🏨 "The Busena Terrace" is the only resort in the park. It encompasses several buildings, including restaurants and the Bankoku Shinryokan conference center where was hosted a G8 meeting in 2000.
It faces a fine sand beach 🏖, of approximately 800 meters long, with a private section for the hotel's clients' use. The rest of Busena Beach is opened to everyone, to take a break on the sand and admire the view on the sea. The turquoise blue and very clear water is ideal for swimming, but it is recommended to stay within the anti-jellyfish net to avoid any risk of sting. The beach offers a beautiful sunset at the end of the afternoon.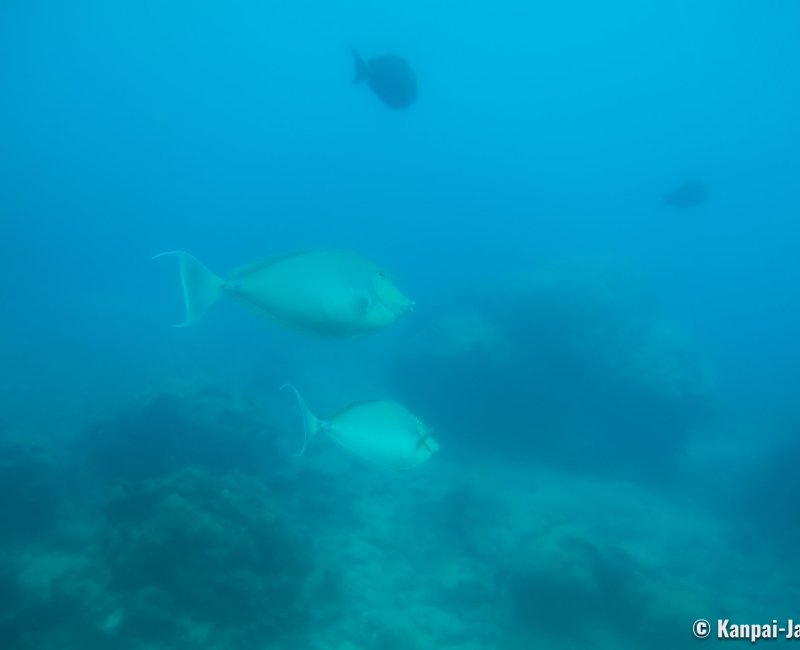 Observation of underwater coastline
Besides its landscape, Cape Busena is a place to observe tropical fishes in their natural environment. Interested visitors who don't dive or swim have 2 options:
A cruise on a glass-bottom boat, for a view on the underwater wildlife; or,
A small underwater observatory 5 meters below the surface, accessible by a spiral staircase from a dedicated pier. About twenty portholes conveniently placed to accommodate small and tall visitors give a view on the tropical fishes living on Okinawa's coral reef. The facility may look quaint, but it is sturdy and unlike the boat, it is not swaying. However, we don't recommend buying the ¥200 (~US$1.35) treats to feed the fishes.
Cape Busena is usually rather quiet and a good place for people enjoying a peaceful seaside environment without crowds.