Keitaku-en
Tennoji's Japanese Garden
Add to my favorite places
Keitaku-en is a Japanese garden of Chinese inspiration located in Tennoji Park in the south of Osaka. A vast pond crossed by a red bridge occupies its center. Created at the end of the 19th century, it was bequeathed to the city in 1926.
In the south of Tenno-ji ward, Keitaku-en is a typically Japanese stroll garden with a pond, water lilies, well-maintained century-old shrubs, a handful of small bridges and even a tea house.
In the background, the small Cha-usu-yama hill completes the scenery: the mound is believed to be a kofun, an antic tomb built in the 5th century. It was also the place of the last battles opposing the Tokugawa's and the Toyotomi's in 1614 and 1615.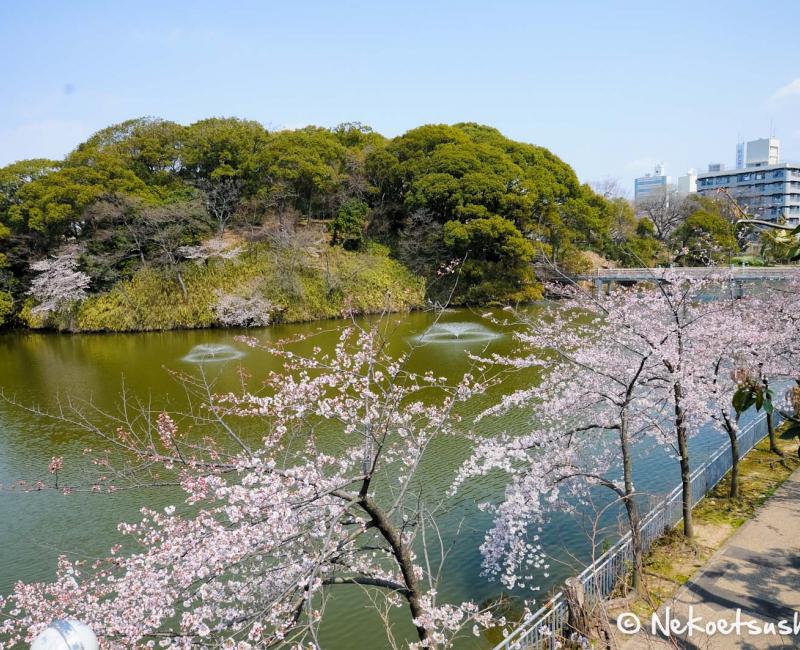 During the Edo period, the piece of land belonged to the Sumitomo family, and was later bequeathed to Osaka City in 1926. Keitaku-en Garden was built over a ten-years span, and its design is due to Jihei Ogawa (1860 – 1933), also known as Ueji, a famous landscape gardener whose work was characterized by a modern style. He also designed gardens for statesman Kinmochi Saionji in Tokyo, for Heian Jingu shrine and Maruyama Park in Kyoto.
The pond and its island are overwhelmed in green: there are also a few sakura 🌸 blooming in spring, and it is an ideal spot for hanami, the seasonal contemplation of cherry blossom.
The whole place is very quiet and offers a break among the buildings of the electric Osaka, near Shinsekai district and the Abeno Harukas tower.