Kitayamazaki Cliffs
The Observatory on Tohoku's Jagged Coastline
Add to my favorite places
Kitayamazaki Cliffs are remarkable rock escarpments on the Pacific coast, in Tanohata village in the north-east of Honshu Island. The natural site spreads on eight kilometers along the Japanese coastline, and its bluffs culminate 200 meters above sea level. The dramatic views can be admired in an invigorating hike on a trail along which several observatories were arranged.
The impressive Kitayamazaki Cliffs, true gem of the Sanriku Coast, sometimes nicknamed the "Alps of the sea," are without a doubt a must-see for travelers in the area.
The access to the site is a bit complicated by public transportation, but on site, the visit is easy thanks to well-marked walking trails, leading to three observation platforms, which are connected together by a very useful information center. It is possible to park one's car 🚙 or get off the bus near the first large esplanade for observation, located a few minutes' walk from the parking.
Sightseers then immediately discover the deep blue ocean from which spurt out the tall white cliffs covered in pine trees. Winter is the best period to admire this landscape, as it is mostly sunny with a clear weather. The view reaches up to Todogasaki Lighthouse, at the easternmost end of Honshu, fifty kilometers south to Kitayamazaki.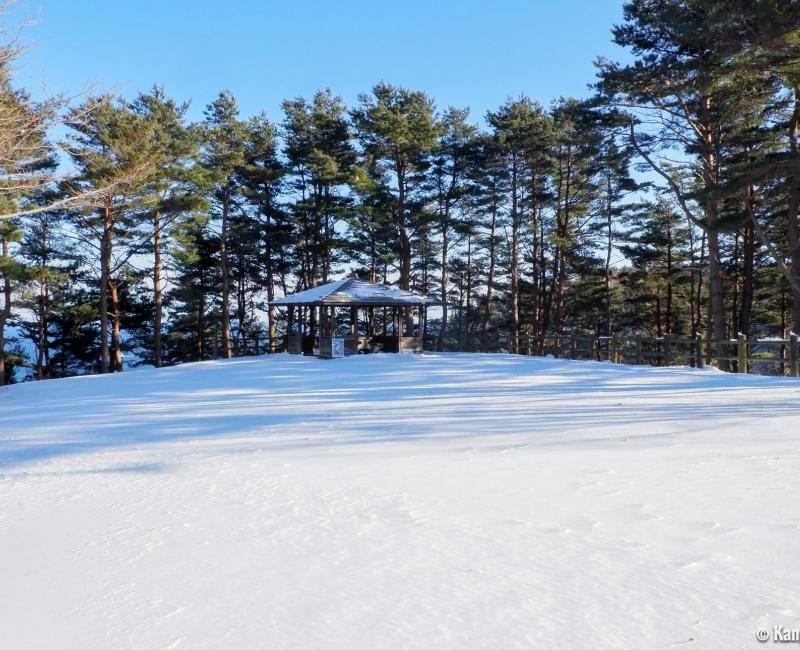 Then, decide on a trail according to what pleases you the most: continue climbing or go down toward the ocean. The trails are made of hundreds of steps going deep in the forest or wonderfully winding along the coast. Hiking amateurs can walk the longest trail and enjoy a natural landscape preserved from any human construction. The wildlife is thriving and many birds of prey (such as buzzards, eagles and other Accipitridae) can be spotted as well as bears, that live in the woods.
The other observatories are scattered along the path. Nestled in the trees, about half-height of the cliffs, the second observation esplanade is oriented toward south, whereas the third is offering a viewpoint on the north.
Kitayamazaki Cliffs can be admired from the sea between April to early November. Tickets for the various sightseeing boats are sold at the visitors' center, at the entrance of the site. The boarding pier is in Shimanokoshi port about ten kilometers toward south.
While quite remote from urban touristic hubs, Kitayamazaki Cliffs will delight hikers who love beautiful landscapes. One could spent hours watching the humongous dimensions of this wild scenery.
This article was written after a tour sponsored and organized by Iwate Prefecture. Kanpai has been invited and guided but keeps a total freedom of editorial content.