Kochi Castle
The Best Preserved of the 12 Original Castles
Add to my favorite places
Kochi Castle is a fortified monument in the center of the eponymous city, in the south of Shikoku Island in Japan. With its wooden keep and other various well-preserved constructions in the inner enclosure towering the city, it is one of the 12 last authentic Japanese castles.
Kochi Castle's uniqueness lies in its structures typical of Japanese castles 🏯 of the Edo period, which were built in 1603 and all survived various disasters, with some important renovation works in the 18th century nonetheless.
It is a hirayamajiro, a hilltop-type castle, as it was built on the top of Mount Otakasaka, the hill overlooking Kochi Plain. In 1601, Yamauchi Kazutoyo was granted Tosa Province as a reward for his good and loyal service in the Battle of Sekigahara. He was living at Urado Castle at the time and decided to use Mount Otakasaka for establishing his new residence. He moved in two years later once the main buildings were completed.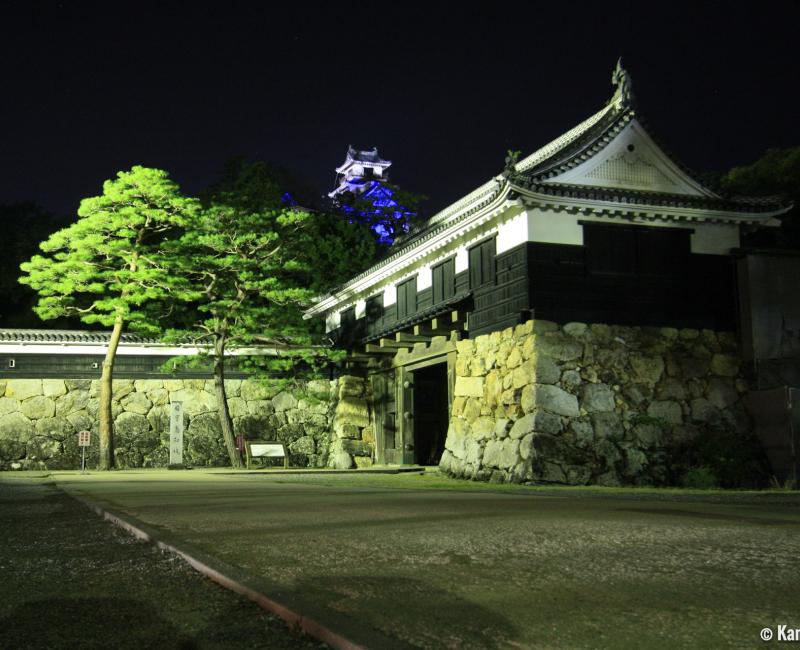 The castle complex and its external fortifications were achieved in 1610. However, in 1690, the castle and a few bushi warriors' houses were completely burnt down. Another fire 🔥 destroyed most of the buildings in 1727. The current keep was rebuilt 1749, and with the easing of the Tokugawa "one castle per province" decree, various restoration works were endeavored and achieved by 1959. In the meantime, Kochi Castle was designated Japan's Important Cultural Property in 1950.
The main characteristic of Kochi Castle is its authentic tenshu keep and the lord's residence Kaitokukan directly connected to it. The donjon was reconstructed above and following the layout of the first foundations, which is another feature particular to Kochi Castle.
Despite its relatively small size compared to other castles, the fifteen buildings and gardens of its grounds constitute a must-see when visiting Shikoku Island. The indoor course is interesting with many explanations in English and illustrations, and to beautifully end the exploration, a splendid panorama on the city is offered from the upper floor. At the end of the day, enjoy a yuzu juice and get some rest after climbing a lot of steps while watching the sunset illuminating the castle's stones.