Tokyo 2020 Olympic Games (in 2021)
On September 7, 2013, Japan's capital, Tokyo, was officially declared the host city of the 2020 Summer Olympic Games, competing against Madrid and Istanbul. 2020 Olympics will be the fourth Olympic Games in Japan after Tokyo in 1964, Sapporo in 1972 and Nagano in 1998.
The International Olympic Committee (IOC) chose Japan to reward its sportive spirit, its thorough organization and its enforcement of cleanness and security in the capital city. This choice is also considered an encouragement in the recovery efforts after the 2011 Tohoku earthquake and tsunami, even though some still point out potential remaining risks after the disaster.
Nevertheless, Tokyo will be the center of the world in 2020, from July 24 to August 9, for the 32nd Olympic Games, followed by the Paralympic games from August 25 to September 6.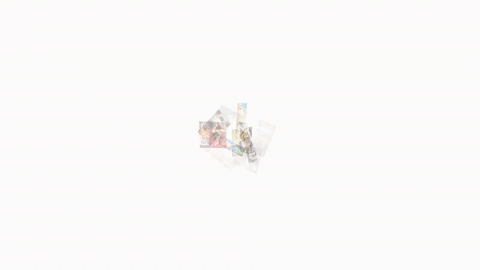 The Olympic Village is built on Harumi peninsula, between Tsukishima and Odaiba to the southeast of the city center. 85% of the competition sites will be located less than 8 kilometers away from this village. However, some soccer games will take place in other locations: Yokohama, Miyagi and even Sapporo. Kengo Kuma's costly and controversial New Olympic Stadium is located in Sendagaya, Shinjuku district, on the west side of the city.
In August 2016, the IOC approved the introduction of 5 new sports in the list of Olympic disciplines for the Tokyo Games:
Baseball/Softball
Karate
Skateboarding
Sport Climbing
Surfing
In January 2017, aside from the traditional mascots, Tokyo 2020 Olympics official ambassadors have been chosen among popular anime characters:
Usagi from Sailor Moon
Luffy from One Piece
Naruto from Naruto
Goku from Dragon Ball
Astro Boy from Astro Boy
Shinnosuke from Crayon Shin-chan
Jibanyan from Yokai Watch
Cure Miracle and Cure Magical from Pretty Cure
The IOC received 2,043 mascot design propositions, three of them were selected and submitted to Japanese elementary schools' pupils vote (205,755 classes in 16,769 schools). The choice of the two Olympic and Paralympic mascots was announced in February 2018. The creator of the winning designs, Ryo Taniguchi (born in 1974) is an illustrator from Fukuoka. In 2018's summer, the mascots were named Miraitowa (a contraction of "future" and "eternity" in Japanese) and Someity (after a cherry tree species someiyoshino, and "so mighty" in English)
Fun fact: Japan's national judo team is nicknamed "Godzilla Japan".
As for the tickets, attending the Olympic Games opening ceremony will cost ¥288,000 (~US$1,952), and half of this amount for the Paralympic Games. For the competitions themselves, tickets will be sold from ¥2,000 (~US$13.55) up to ¥108,000 (~US$732) for some of the most popular sports, such as athletics.
In August 2018, Tokyo Governor Yuriko Koike declared that the expected 2020 Olympic Games revenues were about 450 billion yen (~3 billions dollars), and the spending will be 1,8 trillion yen (~12.2 billions dollars). A call for charity has been made in order to cover the expenses.
In a sustainability effort, Japanese government suggested the idea of recycling used high-tech devices into medals for the event.
The Olympic Torch is shaped like a cherry flower.
In October 2019, after many discussions, the IOC has decided to relocate the marathon competition in Sapporo, to protect runners from Tokyo's hellish summer heat.
The Olympic Flame Lighting and Handover Ceremony will take place on March 19, 2020 in Athens. The Olympic Torch will then arrive in Japan thanks to a Japan Airlines airplane specially decorated for the occasion. The Torch will be exhibited from March 20 to 25 in Miyagi, Iwate and Fukushima prefectures. On March 26, starting from Fukushima, the Torch Relay will journey in Japan's 47 prefectures, 857 municipalities, and the most famous touristic sites or the archipelago for 121 days.
On March 24, postponement of Tokyo Olympic Games at the latest in summer 2021 was announced, due the outbreak of Coronavirus. The name "Tokyo 2020" is not expected to change, due to cost considerations.
In the beginning of March 2021, the announcement was made that overseas spectators would not be allowed in Japan for the Olymics. Then, in July, the Japanese spectators were also banned from the event. Tokyo 2021 Olympics will thus be staged behind closed doors.
The new dates were announced 6 days later: Tokyo 2020 Olympic Games will take place in 2021 from Friday, July 23 to Sunday, August 8 and Paralympic Games will take place from Tuesday, August 24 to Sunday, September 5.
Some even think that in case of a long-term pandemic, Tokyo Olympic Games might replace Paris 2024, which could be postponed to 2028!