Hamarikyu
The Japanese Garden Among the Buildings of Tokyo 
Add to my favorite places
Hama-Rikyu is a 25 hectares Japanese garden located in Tsukiji district opening on the Tokyo Bay in Chuo ward. The skyscrapers of Shiodome business hub towering above the park offer a stark contrast with its traditional aspect, designed in the 17th century and designated Special Place of Scenic Beauty by the Japanese Ministry of Culture.
Japanese gardens represent a very significant Zen punctuation in a travel itinerary, especially in megalopolis. Despite the concrete and electric vastness it represents, Tokyo doesn't forget its historic green lungs, for example Koishikawa Korakuen or Shinjuku Gyoen.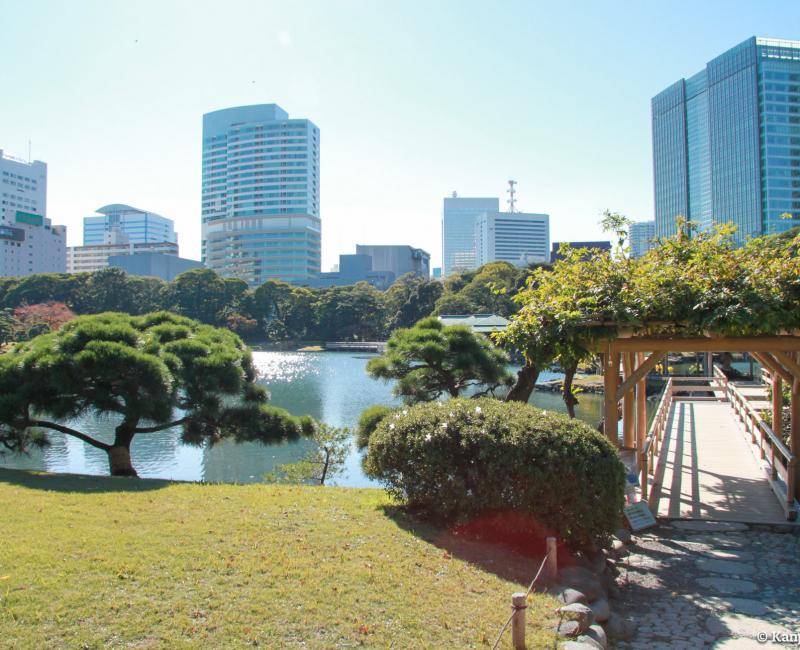 In Tsukiji district, near the famous former fish market, the Hama-Rikyu gardens offer a nice relaxing walk. The main point of interest is the view around Shinori no Ike pond which is filled by seawater from the Tokyo Bay. The water level consequently fluctuates with the tides. Don't forget to visit Nakajima teahouse, directly overlooking the pond, you'll be sure to have a relaxing time!
It's even possible, directly from within the gardens (north-east), to hop in a shuttle boat to Tokyo Bay via Sumida River.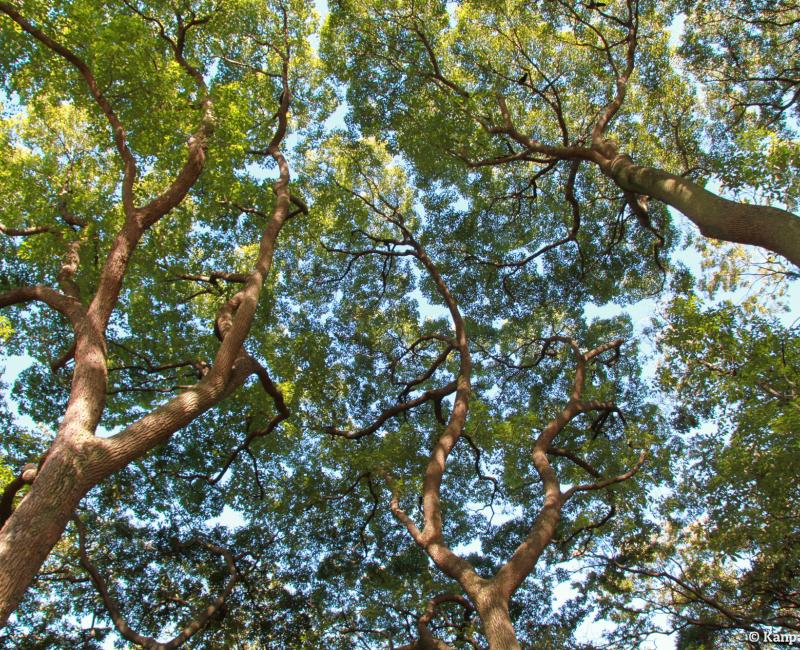 Behind Hama-Rikyu tall trees emerge modern residential buildings and offices of expensive square meter. After all, we aren't so far from Ginza or even Tokyo center, and therefore from the business districts. During their lunch break, some employees of nearby Shiodome district come to enjoy their bento 🍱 and the stunning views.
To enjoy an original point of view on Hama Rikyu, we recommend to go to the observation deck at the top of the nearby Dentsu building, for a sight encompassing the garden and up to the Bay.