Koishikawa Korakuen
The Japanese garden next to Tokyo Dome
Add to my favorite places
Koishikawa Korakuen is a Japanese garden located near Tokyo Dome in Bunkyo ward, in the center of the capital of Japan. The walk around a pond was imagined in the beginning of Edo period by Tokugawa family's Mito branch. The landscape is wonderful all year round, and especially in autumn for the contemplation of maple trees red foliage.
The many parks and Japanese gardens growing in Tokyo allow to escape from the capital's madness, and constitute this never-ending megalopolis' green lungs, as proves Koishikawa Korakuen.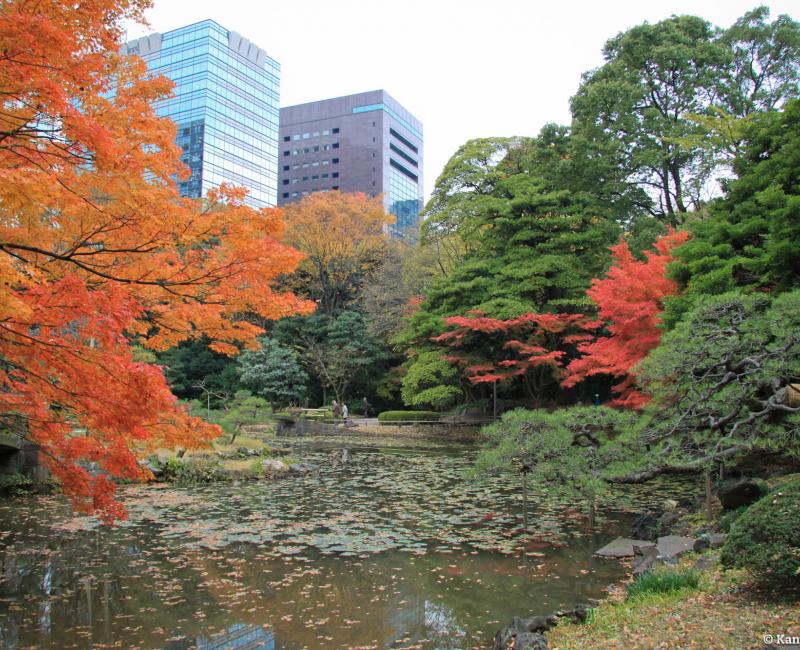 One of the oldest Japanese gardens in Tokyo
On a quite central location in the capital, Koishikawa Korakuen is north to the Imperial Palace and Kitanomaru Park and contiguous to Tokyo Dome, the large stadium / concert hall.
The walking paths wind around the garden's main pond, with Tokyo Dome City and other neighboring modern buildings almost always occupying the background. Yet Koishikawa Korakuen is one of the oldest Japanese gardens in Tokyo as it dates back to the 17th century, the early Edo period (1603 – 1868).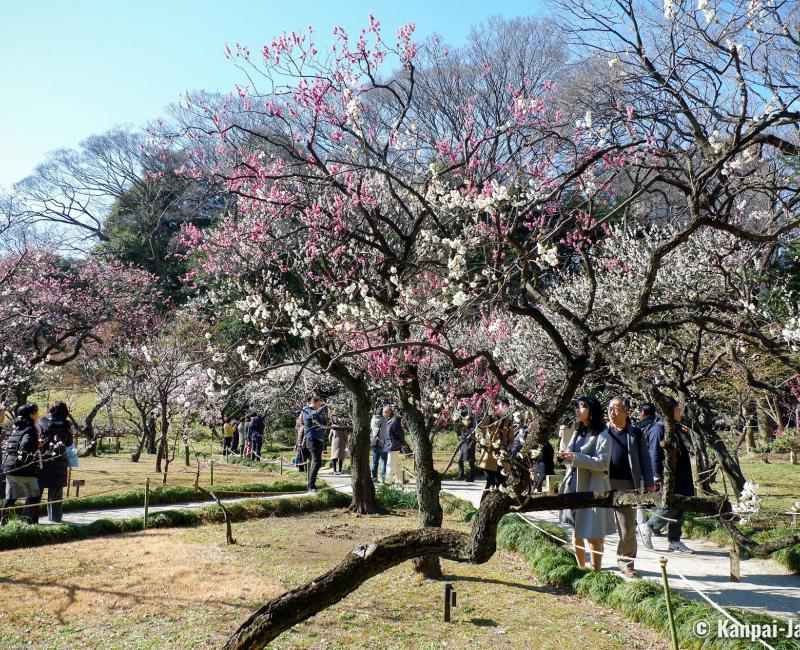 Nice during the plum trees blossom and the fall color season
The visit of Koishikawa Korakuen is particularly recommended:
in late November, during Momiji 

🍁

season;
as well as in February, when its plum trees (or Japanese apricots) are blooming. Tokyo Dome City's roller coaster makes a unique background to the flowering.
Note that there is another Korakuen located in Okayama, near Shikoku Island. It is by the way one of the Three Great Gardens of Japan.