Akarenga Soko Warehouse
🧱 Red Bricks Buildings in Yokohama
Add to my favorite places
Akarenga Soko is a set of 2 red bricks historical buildings of the end of the Meiji Era (1868 – 1912) located in Yokohama's Minato Mirai 21 port area. Formerly used as custom warehouses, the constructions have been renovated into a shopping mall and event venue welcoming the cultures of the world.
Called Akarenga Soko in Japanese, Yokohama's red bricks warehouses were built in the early 20th century to support the expanding economy of the port city. Standing on a land retrieved from the sea (Shinko island), the 2 impressive constructions appeared in 1911 and 1913 to home the office of the maritime customs 🛂 that controlled the goods arriving from throughout the world. They were designed by Japanese architect Tsumaki Yorinaka (1859 - 1916) who was also in charge of Tokyo's Nihombashi bridge at the same time period.
A few years later, the place was hit by 2 major disasters:
1923 Great Kanto Earthquake, that resulted in important renovation works; then,
WWII that suddenly stopped international trade and consequently the port's customs activity.
The American troops then occupied the buildings until 1956 to store military supply, then the warehouses were returned to their original use until 1989. Afterwards, Yokohama's maritime customs services were relocated a few hundred meters away on the seafront, to free space for the development of Minato Mirai 21's modern business district.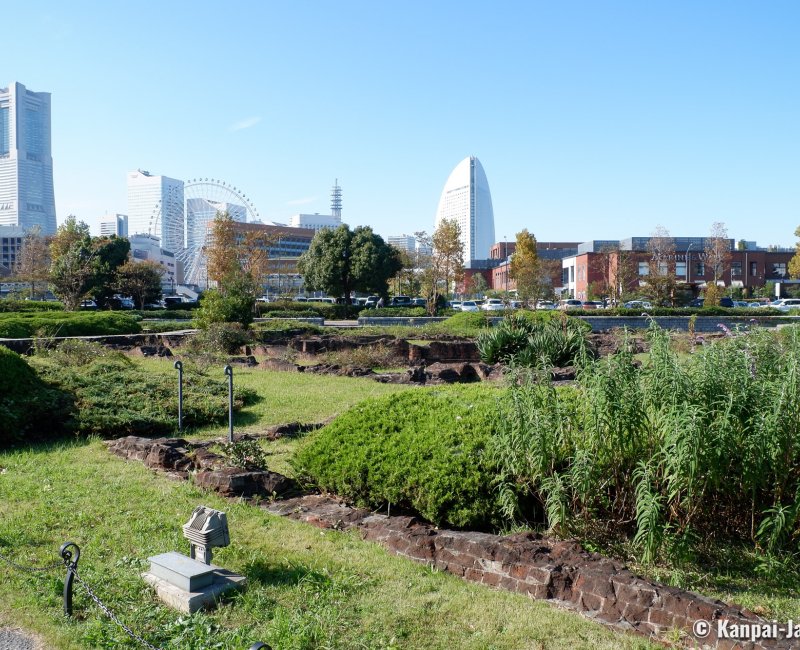 Successful conversion into an entertainment facility
After a phase of disuse, the warehouses were renovated by the city into a shopping mall, both modern and chic, perfectly harmonizing with the historical red brick architecture. Akarenga Soko's entertainment facility opened to the public in 2002 and was awarded in 2007 the Heritage of Industrial Modernization Prize (近代化産業遺産 Kindaika Sangyo Isan).
The 2 warehouses cover respectively a 5.575m² and 10.755 m² superficies, and boast preserved original elements, such as:
Old and huge 400kg fire-proof sliding gates;
A stairway with a wide central ramp used by vehicles;
Sections of freight elevators with a reconstructed engine room;
Parts of the old pipes of the fire safety system;
Lightning rods;
Old lift engines, and,
All the elements of the facades, like the famous red bricks.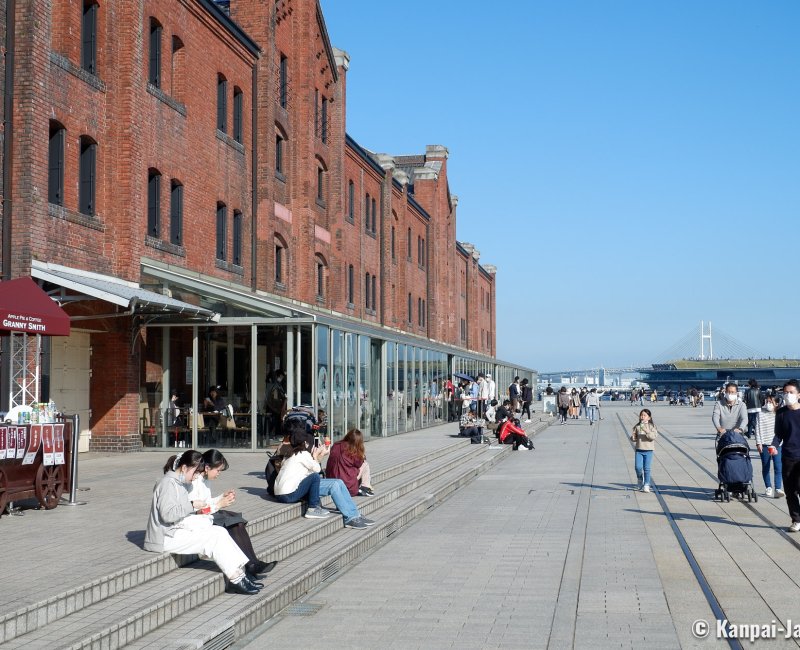 On the occasion of its 20th anniversary, the shopping mall was refurbished with a new selection of shops and restaurants, and inaugurated on December 6, 2022. New outdoor terraces have also been laid out to receive more public in the open-air, while still preserving the original warehouses.
Focused on the international from its early days, Akarenga Soko still provide the impression of being connected to the world while staying in Yokohama. Between the 2 buildings, the central plaza is frequently home to cultural events, and especially some that are widely known in Europe, like:
These events attract thousands of visitors every year and usually provide a good occasion to go out at night in Yokohama.