Kawasaki
Kanamara Matsuri's Dormitory Town
Add to my favorite places
Kawasaki is a city of Kanagawa prefecture, located in Tama River's mouth, between Tokyo and Yokohama. First an industrial city, Kawasaki transformed in a vast residential suburb whose population is constantly growing. In early April, Kawasaki city burst with visitors thanks to its lively and unique festival dedicated to fertility, Kanamara Matsuri.
Kawasaki belongs to the southern suburb of Tokyo as well as to the northern suburb of Yokohama, and has a hard time being attractive. Without any specific natural heritage, its urbanization developed during Meiji Era (1868–1912), as well as investments in heavy industries, whose countless factories spread on its eastern façade, along Tokyo Bay, as a part of the huge Keihin Industrial Zone. A succession of tall smokestacks shape the landscape that tourists only see from the train 🚅.
However, its location in the heart of the Japanese megalopolis helped Kawasaki to gain new inhabitants who came to live in the huge residential buildings constructed for this purpose. Over the last years, the growth of Tokyo's population and the rise of accommodation rental prices accentuated the phenomenon. According to its official records, in 2019 Kawasaki city ranks among the biggest cities In Japan, at the same level as Kobe or Fukuoka with more than 1,5 million inhabitants.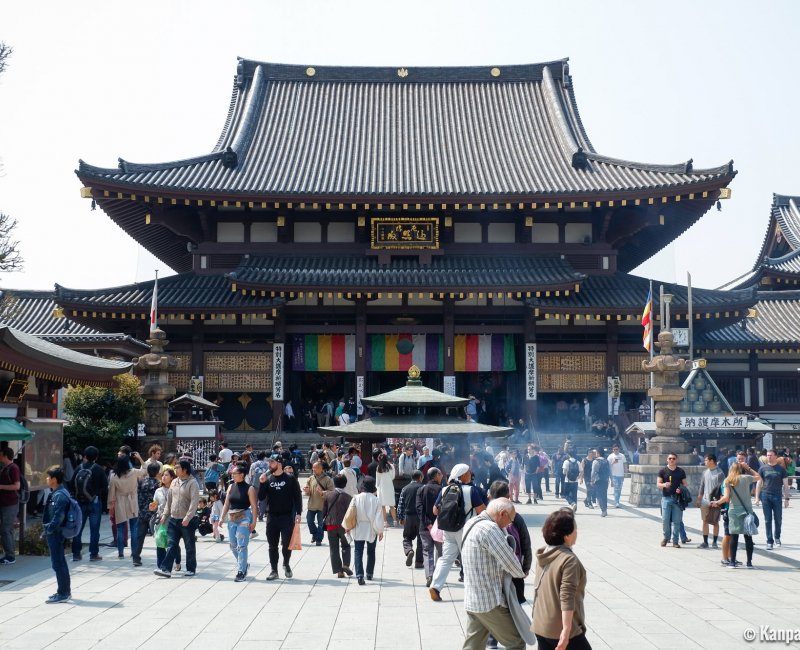 Kawasaki Daishi temple as the main touristic attraction
Kawasaki city is not attractive per se. There is no real historical downtown, except maybe for Kawasaki Daishi temple and its surroundings.
Close to Tama River's mouth, this Buddhist complex was founded in 1152 by the Shingon School. Its buildings were totally destructed during World War II, and were progressively reconstructed from the end of the 1950s. It is now possible to visit magnificent and vast edifices such as the great Dai-Sanmon gate, followed by the impressive main hall Dai-Hondo and a tall, glowing octagonal pagoda.
The shopping street connecting the nearest Keikyu station to the temple includes traditional Japanese restaurants and souvenir shops selling for example Daruma dolls of various sizes. After the temple, head to the south to Daishi public park, a simple place convenient for a lunch break. Inside the park, the garden Shinshu-en encompasses a pond and includes Chinese architecture-inspired pavilions. Lastly, on the way back to the station stop at the small Kanayama-jinja shrine.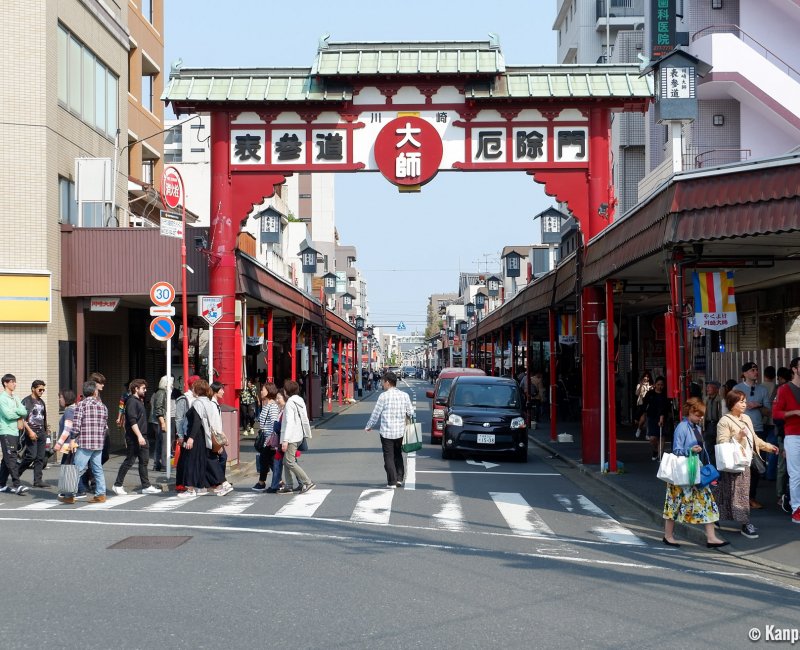 Kanamara Matsuri lively festival
Usually quiet and empty, Kanayama shrine is renown among foreign tourists for its famous fertility festival. On the first Sunday of April each year, when sakura 🌸 season is at its peak, crowds of spectators invade the place to participate in the unconventional parade of three phallus sculptures in the street. The district then becomes a giant outdoor party and the touristic sites are overcrowded for a day.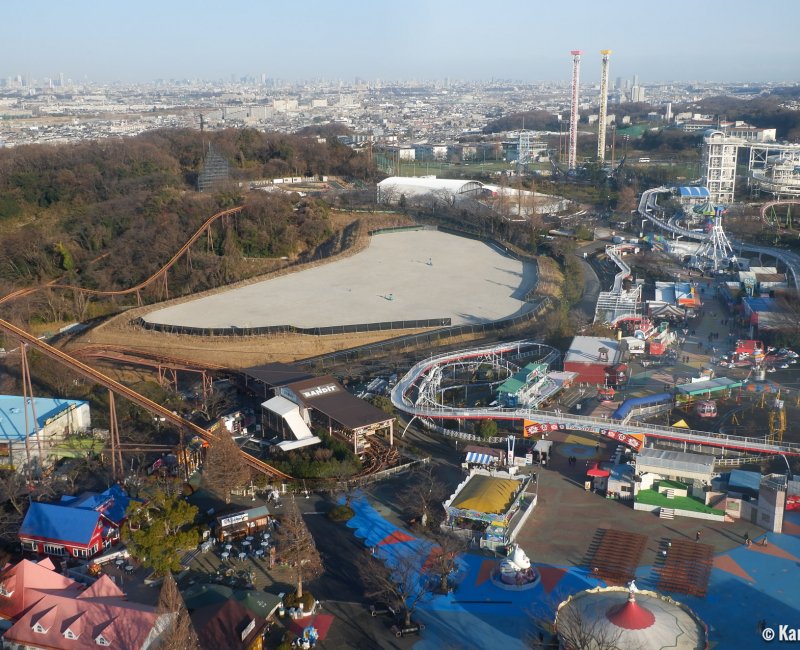 Amusement parks and museums near Tama
Inland, on its western part, Kawasaki is also home to a couple of museums and amusement parks that will please amateurs. Among them are: