Narita City
A stopover to discover traditional Japan
Add to my favorite places
Narita City is located east of Tokyo, in Chiba Prefecture. Its name is famous due to the international airport, located about 10 minutes by train from downtown Narita City. This lovely, old traditional-looking city is a nice place to visit all year long.
It might be surprising, but Narita City is an interesting place for tourism and history, and it is easily reachable from Tokyo by the Keisei and JR train 🚅 lines. In Narita City, the Keisei station and the JR station are located next to each other and serve as a useful landmark for heading toward the center of the city. There, you will find the main shopping street, Omotesando, leading to the Naritasan complex and park.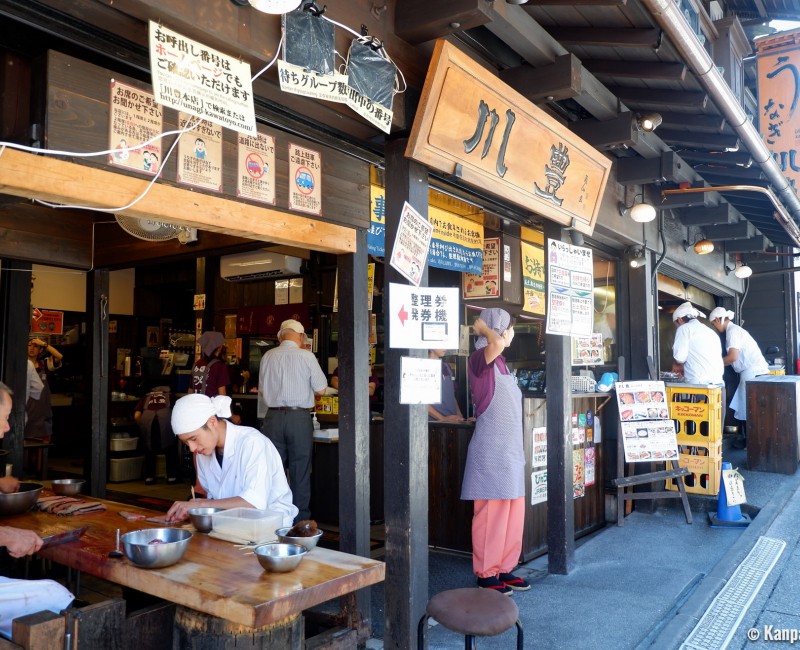 Visit the temple town of Narita-san
Visitors quickly fall 🍁 for the charm of the wooden buildings lining Omotesando Street, whose architecture is a reminder of the Edo period (1603–1868). Small, traditional shops offer various typical Japanese delicacies, such as :
the famous rice crackers sembei ;
Japanese pickles tsukemono, and ;
unagi eel dishes served at the restaurants Kawatoyo Narita and Surugaya.
At night, you can have dinner in a fine Japanese izakaya pubs, such as Tsukada Nojo and Month of house Narita Ekimae, or enjoy a delicious noodle soup at Ramen 🍜 Bayashi. The only shadow on this idyllic historical landscape is the car 🚙 traffic.
Over the horizon, after a curve in the road, stands the great temple complex Naritasan Shinsho-ji. The temple is strongly linked to Kabuki theatre and offers a pleasant walk from buildings to pagodas. Some of the displayed paintings are still ablaze with colors. Down the temple premises, the Naritasan Park allows visitors to continue the tour among green scenery. With its three little ponds, the Japanese garden is the ideal resting place, in a calm atmosphere near the koi carps. A calligraphy museum can also be found nearby.
Close to the airport, Narita City is indeed a good place for a visit. It is easy for travelers to take advantage of a few hours on a stopover and enjoy the place without being in a hurry. Moreover, spending the last night before an early morning flight ✈️ in downtown Narita is the perfect occasion for a wonderful change of scenery. Most of the hotels 🏨 are located close to the two train stations, at the entrance of the city, and offer rather affordable accommodations.
Narita City is also home to a training facility for the 2020 2021 Tokyo Olympics 🏅.