Otakinoyu
The best hot spring bath in Kusatsu
Add to my favorite places
Otakinoyu is a public bath facility located in the onsen village of Kusatsu in Gunma prefecture. It earned its excellent reputation thanks to the quality of its thermal hot springs combined with the warm and cozy atmosphere of indoor wooden bathrooms. Otakinoyu's thermal baths are a must-visit place when in Kusatsu.
The exterior aspect of Otakinoyu does not impress much, with a discreet entrance in a quiet street, and it is easy to walk by the place without seeing it. The steam arising from the nearby river offers a hint to find this address where you can try a genuine traditional onsen ♨️.
Once the entrance fees are paid, welcome to the Japanese thermal spring 🌸 world! Its good practice to immediately remove shoes and put them away in the provided locker boxes. Japanese speakers will be thrilled to practice their skills, as roman characters are scarcely used in Otakinoyu.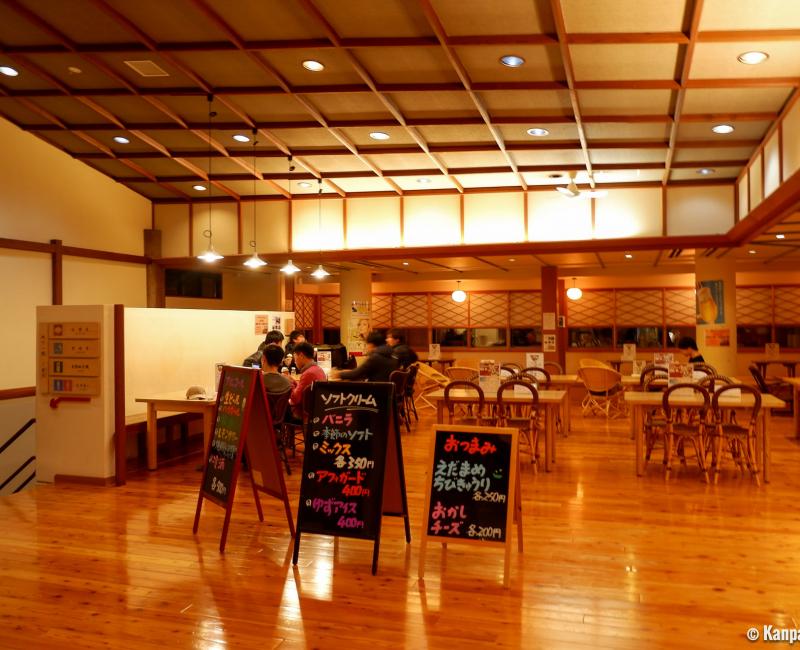 Wide shared-spaces and preserved privacy
From now on, men and women will reach their respective spaces to continue the experience. It is necessary to undress before entering the actual bathroom 🛁, a vast wooden room, undeniably charming. The dark walls, the high ceiling and the steaming water filling the room create a very agreeable rustic atmosphere. There is only one bath, but it is wide enough, and the water is cooled down, so its temperature is pleasant, and allows to enjoy the bath and the place for a longer time.
After this appealing moment, the experience continues with a sauna, and finally an outdoor bath, the rotenburo. We recommend trying the outdoor bath in winter, a great pleasure when the snow is falling. On the men's side, a river-like facility allows to walk half-immersed in the water. It is a quite rare arrangement in Japan, as it is not usual to move around in onsen, which are places to relax and enjoy quietness.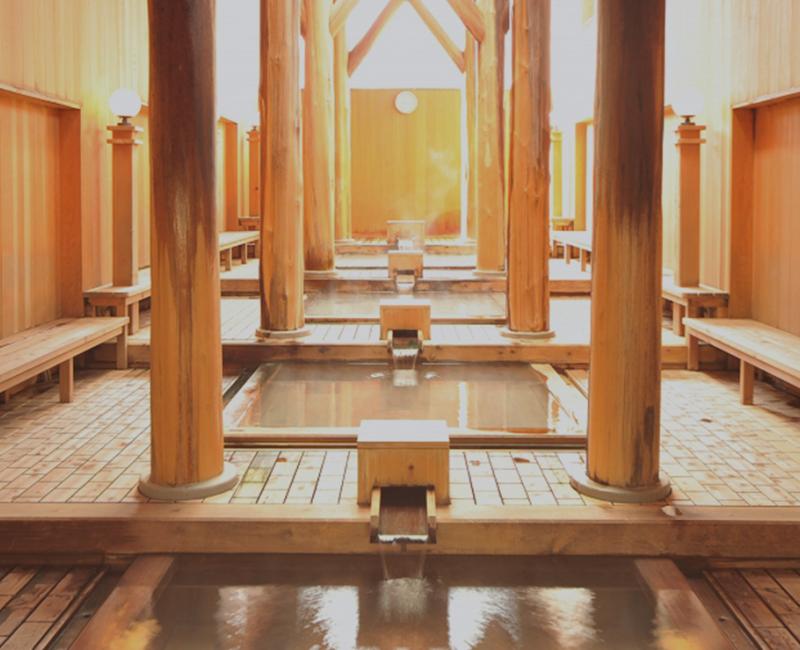 The awase-yu baths and their varying temperatures
In a last indoor part, in the men as well as the women's sections, lies Otakinoyu's other distinctive feature. It is the awase-yu baths, whose temperature rise as one change bath. Those thermal waters have the reputation to clear the skin of all its impurities.
The baths are to be enjoyed in a specific order:
First, a 38°C bath;
Second, a 42°C bath;
Third, a 44°C bath;
And finally, a fourth bath at 45°/46°C.
Those not accustomed to very hot water may not be able to endure the last baths. Fortunately, a nearby small pool of cold water allows to regulate body temperature. On a side note, the women's bathroom reminds of Roman baths, with its tall colonnade and the successive disposition of the bathtubs.
Otakinoyu also offers additional services for a fee, much appreciated by customers after a bath, such as a restaurant, a café, a souvenir shop and a relaxation area with massage chairs. Otakinoyu is one of Kusatsu's onsen that we strongly recommend visiting, for its atmosphere and the variety of its equipment.