Ueda
The Ruins of Sanada Clan's Castle
Add to my favorite places
Ueda Castle is an ancient fortress located in the center of the eponymous city, in Nagano prefecture in Japan. Nowadays, only its ruins remain in Joseki Park, a place renowned as one of the most beautiful of the area in spring. Its original history is closely linked to the fate of its owners, the Sanada clan.
Japanese castles 🏯 scattered throughout the archipelago are arousing interest today, however Ueda Castle is not famous for its beauty nor the number of its buildings, but for its unusual history, that brings all the charm to the visit.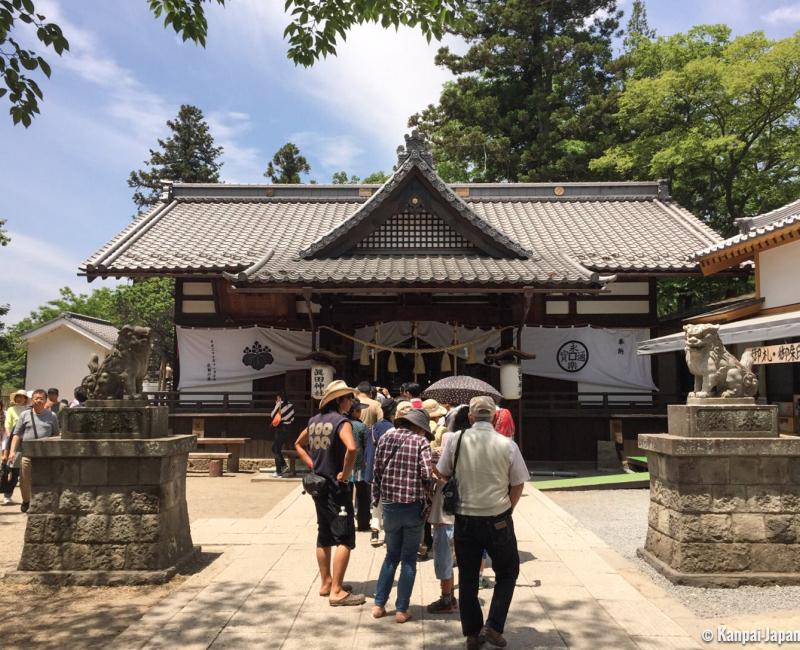 Property of the Sanada clan
The fortress was build in the second half of the 16th century, in 1583, by daimyo lord Sanada Masayuki, who became the area's governor after several victories on the battlefield. When Toyotomi Hideyoshi ascended to power, Masayuki who was known as a brave and strategic thinker, decided to have his youngest son work for him. Likewise, he sent his firstborn to serve the Tokugawa family whose influence was growing. Masayuki hoped to guarantee his family's survival in a context of a war nearing between the Toyotomi and the Tokugawa clans. However, after the Battle of Sekigahara in 1600 and the victory of Tokugawa Ieyasu, Ueda Castle, that withstood two large offensives, was finally destroyed due to Masayuki's personal support to the defeated party. His double strategy, that seemed unbeatable, nevertheless ended in a tragedy.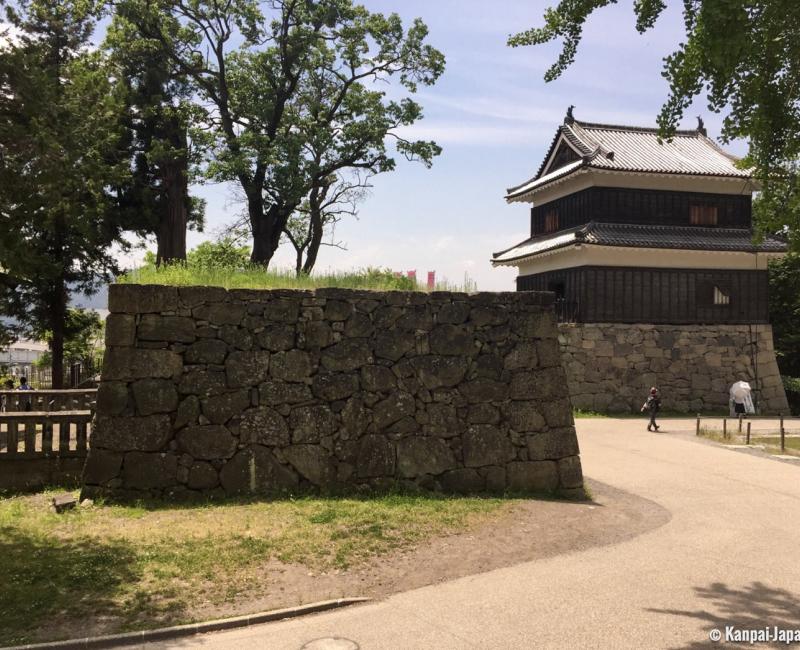 A small feudal city beloved by the Japanese
Originally of a very small size, with a 340 m² superficies, the construction was partially rebuilt by another daimyo, except for the keep and several other pavilions however. What remains to see nowadays mainly consists of the turrets' surroundings, that still show the ancient glory of one of the most respected and appreciated families of the history of Japan. A municipal museum, near the grounds entrance, displays samurai armors as well as other items of the local culture.
With an easy access by the Hokuriku Shinkansen 🚅, Ueda is mainly popular among the Japanese, who have developed a curiosity upsurge for the town since the broadcasting of the successful NHK historical drama Sanada Maru in 2016. The castle is featured as the residence of the main character, Sanada Ginjiro, Masayuki's son.
In addition to the ruins, that are absolutely beautiful during the cherry blossom season, Ueda offers hot springs at Bessho Onsen ♨️, to enjoy, for example, after the visit of Anraku-ji temple which is enlightened in autumn 🍁 by the bright red foliage of the maple trees. With its quiet feudal city look, Ueda is also a convenient base to discover the surrounding mountains of the Northern Alps.