Shoren-in
Lotus and Camphor Trees in the Heart of Higashiyama
Add to my favorite places
Shoren-in is a Buddhist temple of the Tendai school, located at the foot of Mount Awata, in Higashiyama, in the east of Kyoto, in Japan. The "Blue Lotus Temple" is renowned for its hundred-years old monumental camphor trees reigning over a calm and serene place, a much-needed quiet interlude after bustling Shijo street.
Shoren-in is one of the few temples that have been avoided by mass tourism. It was initially part of Mount Hiei's Enryaku-ji temple and was named from the buildings used there to host the great priests of the Tendai sect. Saicho, who was a priest at Hiei-zan and founder of the Tendai sect, is often introduced as the instigator of Shoren-in's construction. However, it was officially built a few years later in 1150.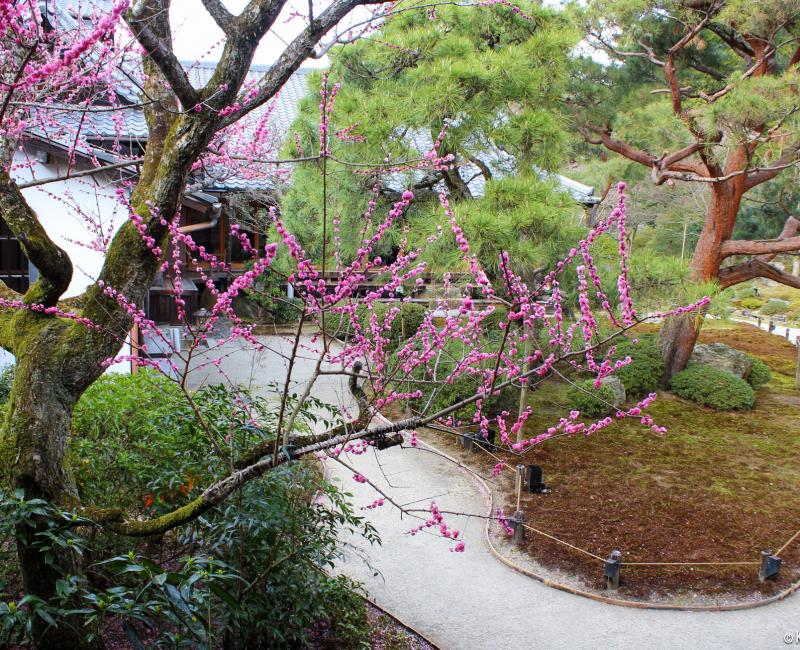 One of the five Monzeki temples
Retired emperor Toba, cloistered at Enryaku-ji temple, held in high esteem monk Gyogen. He thus decided to put his seventh son Kakukai under the tutelage of Gyogen. Meanwhile, he ordered the construction of a residence for them in Kyoto, in the same fashion as his own imperial villa and named it Shoren-in.
Gyogen became the first head-priest of the temple, and after its transfer on the present days' location, Prince Kakukai succeeded him a few years later at the head of the Tendai sect. The temple then received the title of Monzeki as it was one of the five great temples of the sect managed by members of the imperial family.
In the 14th century, monk Son'en, son of emperor Fushimi, expanded Shoren-in's influence by creating a calligraphy style, which later became an official writing style for the government.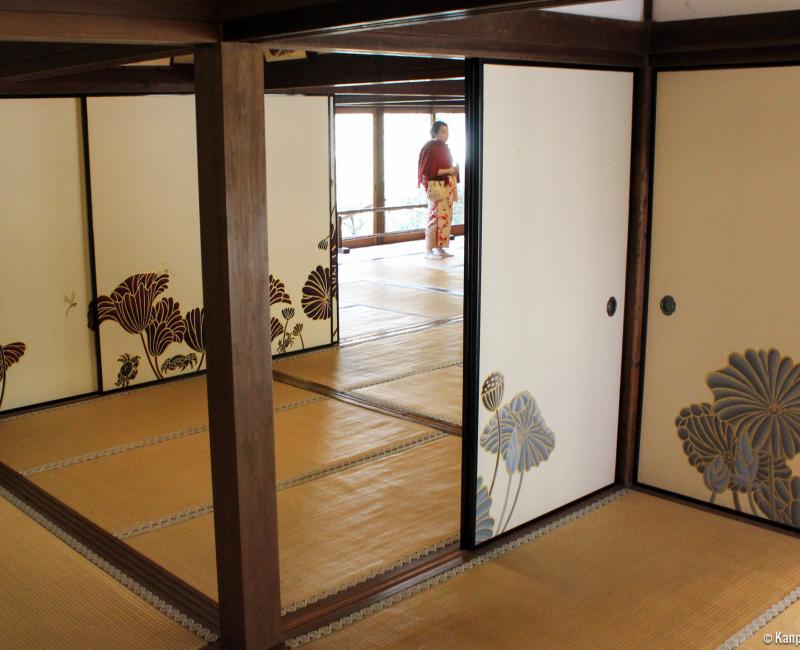 The continuation of traditional arts
As many other ancient constructions in Kyoto, it was burned down during Onin civil war (1467 – 1477). It was rebuilt several times and even lost some superficies to the advantage of the neighboring Chion-in temple. Finally, it was completely destroyed by a fire 🔥 in September 1893. The present-day buildings were constructed in the middle of Meiji Era (1868 - 1912) and they shelter many preserved artworks, including the painting of a "Blue Fudo" (Acala / Cetaka) considered one of the most important deities in Japan.
Beside its quiet interior and wonderful gardens to admire from a terrace, the modern particularity of Shoren-in lies in its fusuma. These traditional sliding doors were renovated and ornamented by contemporary artist Kimura Hideki, known under the name of Ki-Yan.