Maruyama Park
The Large Public Sakura Garden in Kyoto
Add to my favorite places
Maruyama Park is a green public space located behind Yasaka shrine in Higashiyama district in the east of Kyoto. Its 86,000 square meters superficies includes several gardens, picnic areas and restaurants. Loved by the locals and young people, the park is very popular in spring for cherry blossom viewing.
At the eastern end of Gion is the famous Yasaka-jinja shrine. If the shrine is visited by a lot of people all year long, the beginning of April sees an amusing procession of many visitors simply passing through its walls to get to the adjoining park.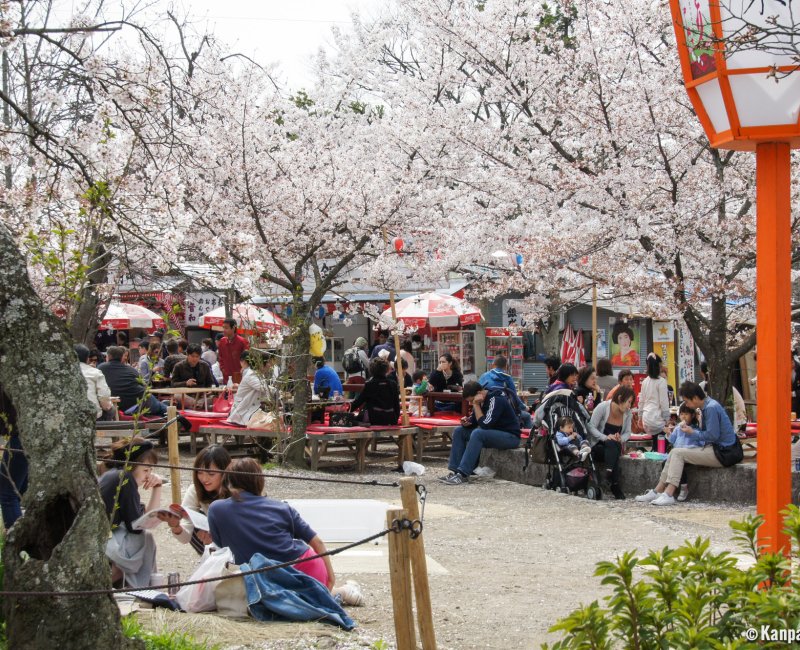 A popular park to celebrate hanami in Kyoto
And rightly so as Maruyama is probably the most famous place of Kyoto, not only to admire cherry blossoms, but to do Ohanami: the contemplation of sakura 🌸.
This public park does not spread over a huge area but has different areas to rest, eat and drink. Around these gathering places are cleverly arranged food and beverage stalls, which sell beer 🍺, grilled fish or takoyaki (octopus balls).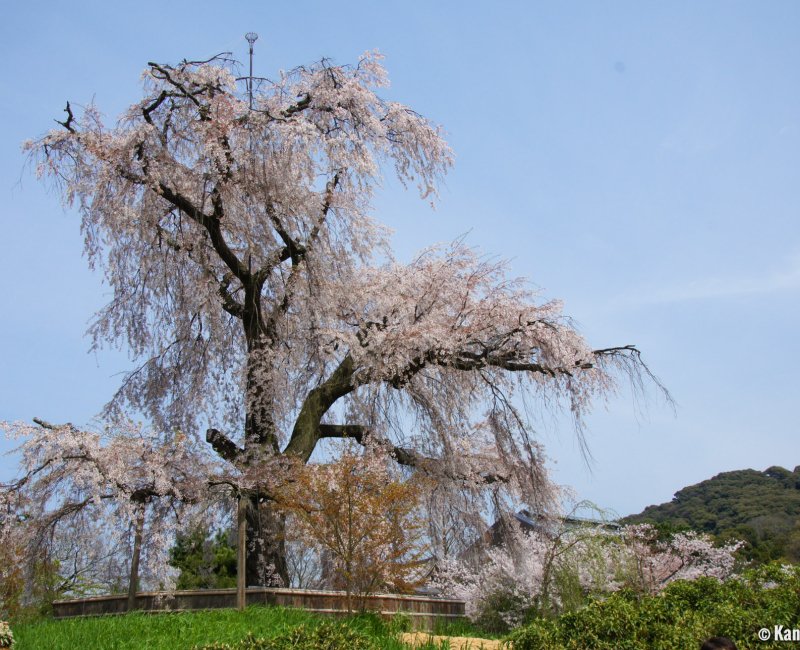 Maruyama, designated as cultural heritage of Japan, has been built as a multi-story staircase. At the center of these stands a giant weeping cherry tree, accented with night lighting during full bloom.
The walk can continue, for example, with the vast Chion-in temple, neighboring the park on its northern side.