Itsukushima-jinja
The Great Shrine of Miyajima
Add to my favorite places
Itsukushima-jinja is a Shinto shrine renowned for its great floating torii gate, located on Miyajima sacred island in Hiroshima Bay (Chugoku area) in the south-west of Japan. The site was listed in the Unesco World Heritage in 1996 and was also designated National Treasure by the Japanese government.
Miyajima is certainly one of the most popular destination for a travel in Japan, often combined with a tour of Hiroshima. Itsukushima-jinja is a must-see and while it is probably the main attraction on Miyajima, many visitors limit their trip on the island to the shrine.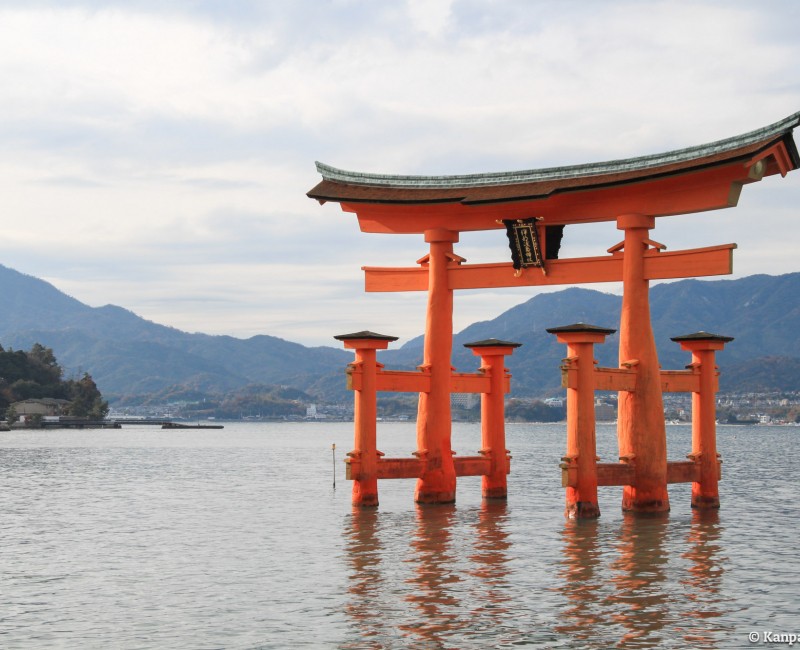 Miyajima's famous floating torii gate
The area Itsukushima-jinja encompasses, including the famous great torii ⛩️ gate, is one of the most beautiful views of Japan, or Nihon Sankei. The great red gate's dimensions are similarly impressive: it is 16 meters tall and weighs 60 tons. Located 160 meters away from the shrine, the original torii was built more than 1,400 years ago and reconstructed several times throughout its history. The present day's structure, renovated in 2022, dates back to the 1870s.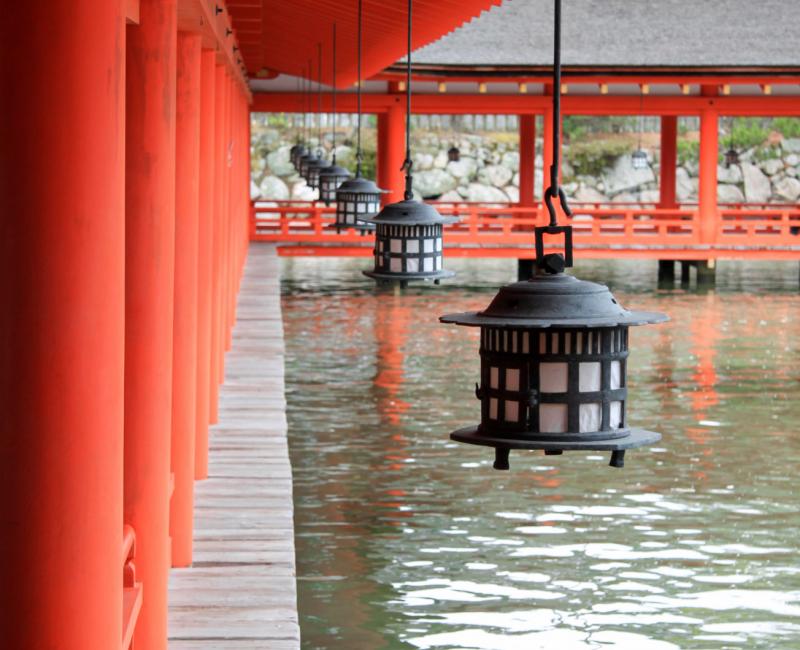 A visit shaped by the tides
Make sure to check two essential things to better enjoy the visit of Miyajima, and especially Itsukushima-jinja: weather and tides. The ideal combo to secure the best views is of course to visit Miyajima under good weather conditions at high tide.
For weather forecast, you can easily check the information displayed on this very page. If you are staying in Kyoto or Osaka, for example, and hold a Japan Rail Pass, you can easily postpone your visit by a day or two depending on the weather. As for tides, you can use various online tools (here or here) to check the times. Thus, you will be able to adjust your schedule to enjoy the view of the floating torii on Seto Inland sea at high tide. Alternatively, you can also plan your visit at low tide to walk to the nearest of the giant gate's base.
At low tide however, do not feel compelled to abide to the deleterious tradition of inserting coins into the cracks at the base of the torii. Doing so widens the splits caused by sea water erosion and further damages the structure, which is a property listed in the Unesco World Heritage.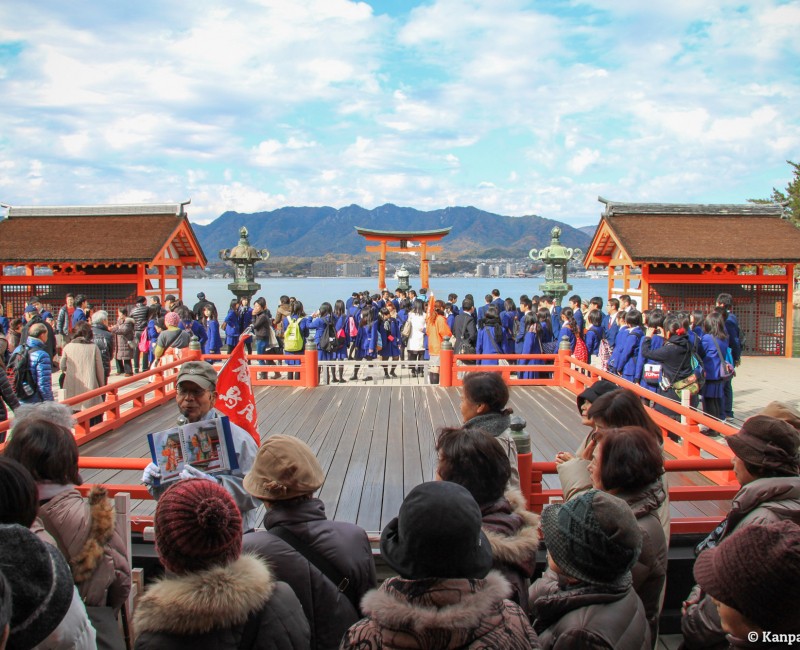 Despite the large number of tourists coming to Itsukushima every day, the Shinto shrine's aisles are wide enough so everyone can enjoy their visit. When getting out from the south, several choices are available to explore the island: either continue walking to Daisho-in temple or Momijidani Park and climb Mount Misen, or go back to the shopping arcades surrounding the shrine.