Hiroshima Orizuru Tower
Origami Tower for Peace
Add to my favorite places
Hiroshima Orizuru Tower is a high-rise with an observation platform offering an unobstructed view on the historical center of Hiroshima in Japan. Standing just behind the Genbaku Dome, the 50 meters high tower is also home to origami paper cranes making activities and other interactive attractions.
Called in English Hiroshima Hills (ひろしまの丘 Hiroshima no oka), Orizuru Tower's observation terrace was laid out like Itsukushima shrine on Miyajima Island. Entirely made of wood and with wooden pillars supporting a protecting roof, the large platform gives a renewed view on the historical center of Hiroshima city.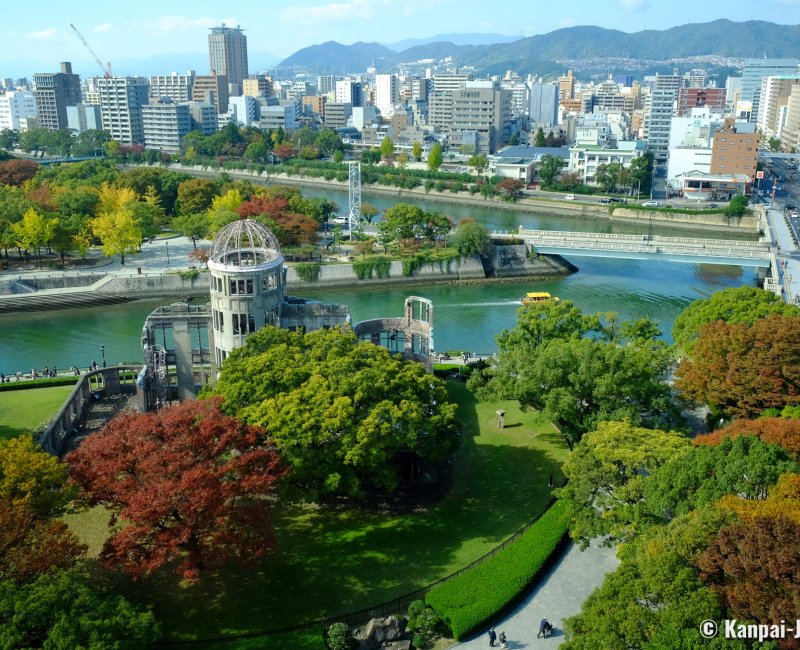 A Zen point of view on Hiroshima
The terrace allows to observe from a moderate height the city center which is all at once historical, modern, urban and where nature managed to kept its own space. The panorama is indeed quite green thanks to the many trees of the Peace Memorial Park, that gradually change color in autumn 🍁. There is also a clear view on the city's layout: it is crossed by several rivers and surrounded by mountains in its background. As for historical monuments, there is an unobstructed view on the Genbaku Dome, located only a few meters away, and a bit further, the Peace Museum as well as Hiroshima Castle 🏯.
The platform's edges are protected with nets in place of barriers, and a mirror installation on the sides help focus the view on the most iconic cityscape. Temporary installations are also set up on the roof-top following the seasons.
The top of Hiroshima Orizuru Tower provides an enjoyable sense of calmness. The entrance fee is purposely high so as to limit the number of visitors and avoid crowding. This strategy was initially a wish of Tetsuya Matsuda, the CEO of Mazda at the time of buying the office building. He proceeded to have the facility ecologically renovated and opened it to the public in 2016.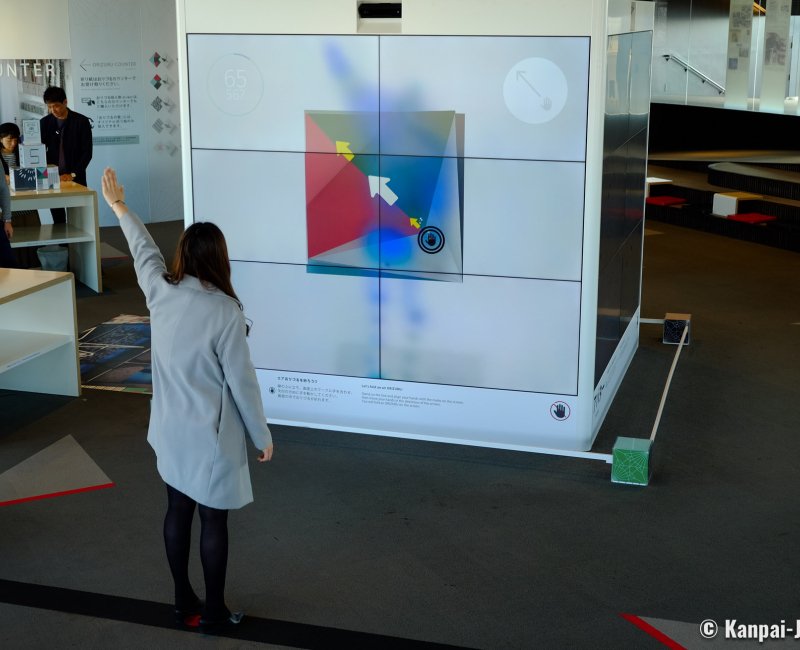 Paper crane making
To take pictures without the protection nets, go down at the 12th floor, where the large windows offer the same panorama. At the same level, the space Orizuru Hiroba (おりづる広場) is dedicated to the folded paper crane. All visitors are invited to make their own traditional origami and let it here as a message of peace. For an additional few hundred yens 💴, it is possible to drop the crane along the building's glass facade and take part into the collective creation of a multicolored crane wall.
Interactive attractions retell the recent history of the city, before and after the A-bomb. It is also possible to virtually fold an orizuru paper crane through a screen.
The Akushu Cafe as well as a souvenir shop are at the building's ground floor, that visitors reach thanks to:
A spiral staircase with a gentle incline;
Or slides for a more entertaining way back down.
Hiroshima Orizuru Tower, while having a quite expensive entrance fee, is one of the only urban observatories on the city of peace.