Momijidani park
The Maple Walk on Miyajima
Add to my favorite places
Momijidani Park spreads along the eponymous river, in the heart of Miyajima Island facing Hiroshima City. It is one of Japan's most famous maple trees park. And for a good reason as its name literally means "maple valley". It is also the starting point of one of the hiking trails to Mount Misen, the highest sacred place of the island.
Momijidani Park is part of the classical sightseeing circuit on the island, since its paths are inevitable between Itsukushima Shrine (with its floating torii ⛩️) and Mount Misen. We suggest you visit the park before ascending Mount Misen by ropeway or by the hiking trail, but after a hook by the sublime Daisho-in temple.
Beautiful in all seasons, Momijidani is obviously even more stunning during fall with its thousands of red momiji 🍁 leaves. There are nearly two hundred maple trees in the park, with a majority of acer palmatum.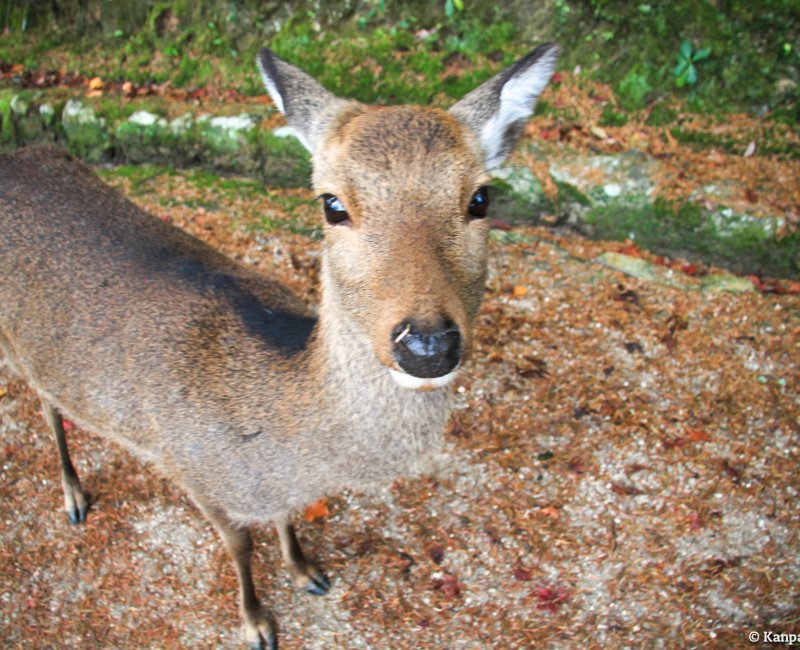 Walking in Momijidani is also an opportunity to encounter more shika deer, just as curious as those down on the pier near the ferry ⛴️. If you want to approach them without risking loud "kawaii!" shouts from young Japanese women, prefer the calm of Momijidani where they are more isolated.