Yoshiki-en
Three Small Japanese gardens in Nara
Add to my favorite places
Yoshiki-en is a little Japanese garden in Nara. Close to the great touristic temples of the city, this green oasis is a beautiful haven of peace and a privileged place for the traditional tea ceremony.
Yoshiki garden's name derives from the small creek streaming on its side. According to the site's archives, Yoshiki-en's estate initially belonged to the Manishu-in temple which was affiliated to the Kofuku-ji, Nara's second great temple. It extended to the gates of the Todai-ji and to Kasuga Taisha shrine.
After the Meiji restoration in 1868, as the government implements an anti-Buddhist policy, most of the Kofuku-ji's properties were confiscated and Manishu-in became a private estate. The current buildings were build in 1919 and their ownership rights were transferred to Nara City.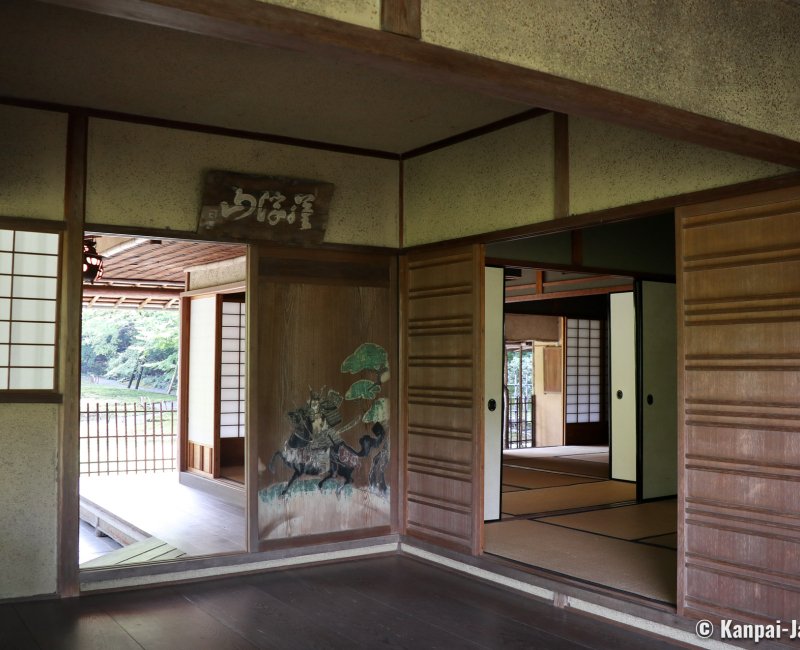 Landscapes to enhance the tea ceremony
Yoshiki-en is opened to the public as a garden to admire but also a stage for the tea ceremony. It is even possible to book the tea house's room for private traditional events.
The site is home to 3 types of Japanese gardens, offering the following views:
A pond garden, where the main traditional pavilion for Japanese tea ceremonies stands;
A moss garden, that can be viewed from a small tea house;
A garden of flowers for the tea ceremony, which, as its names indicates, is used to grow plants that will be displayed in flower compositions during the ceremonies.
Beautiful all year round, Yoshiki garden turns a lovely red in autumn 🍁 thanks to the maple trees' foliage, and slightly pink in spring thanks to the cherry trees 🌸 and other seasonal flowers.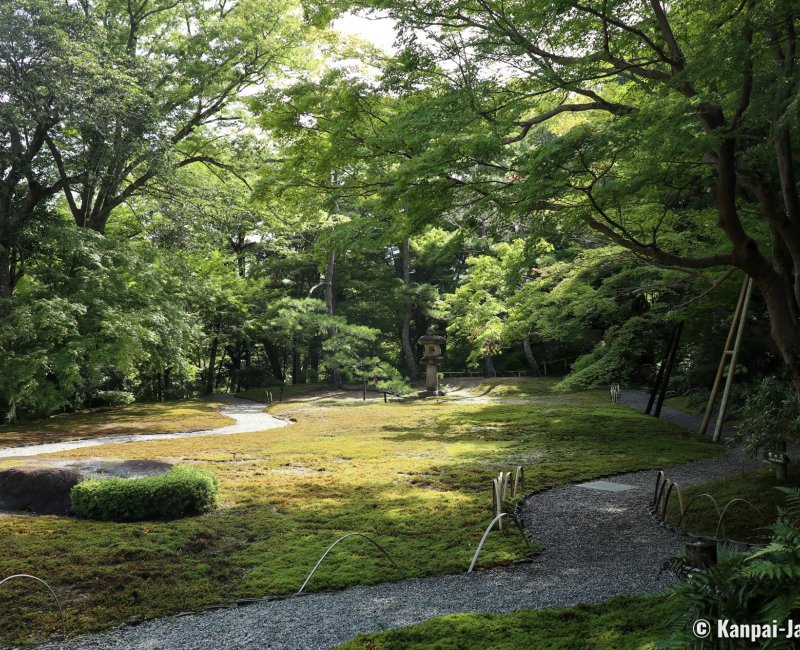 A free, confidential visit
The times around the opening and closing hours are the best to make sure avoiding any visitor in the alleys, except for a few passionate Japanese photographers who try to make the most of the beautiful sunlight. Note than admission to the Yoshiki-en is free for foreign tourists upon showing their passport.
You can also discover the neighboring Isui-en, another Japanese garden with an unobstructed view on Mount Wakakusa.