Legoland
Lego's Amusement Parc in Tokyo
Add to my favorite places
Legoland Discovery Center is an indoor amusement park located on Odaiba artificial island in Tokyo Bay. The Danish brand opened the place in 2012 to offer an exploration themed on the famous Lego and Duplo bricks that are sure to excite children's enthusiasm.
The famous toy manufacturer developed "Disney-style" attraction parks under the name "Legoland." They are well implanted in the United States and in Denmark (their country of origin) and the Japanese park opened in Nagoya on 01 April 2017 (followed by a thematic hotel 🏨 on 29 April 2018). Despite important communication campaigns such as a sakura 🌸 tree made of 881,470 Lego bricks, the facility still needs to gain popularity, a difficult task given its expensive entrance fee (¥7,000 / ~US$47.44).
Tokyo's Lego park (as well as the one in Osaka) is actually only a "Discovery Center": it offers indoor attractions, at a reduced size. Do not expect a full-fledged attraction park. Tokyo Legoland Discovery Center opened in Odaiba on 15 June 2012, and features several themed spaces mainly aimed at children.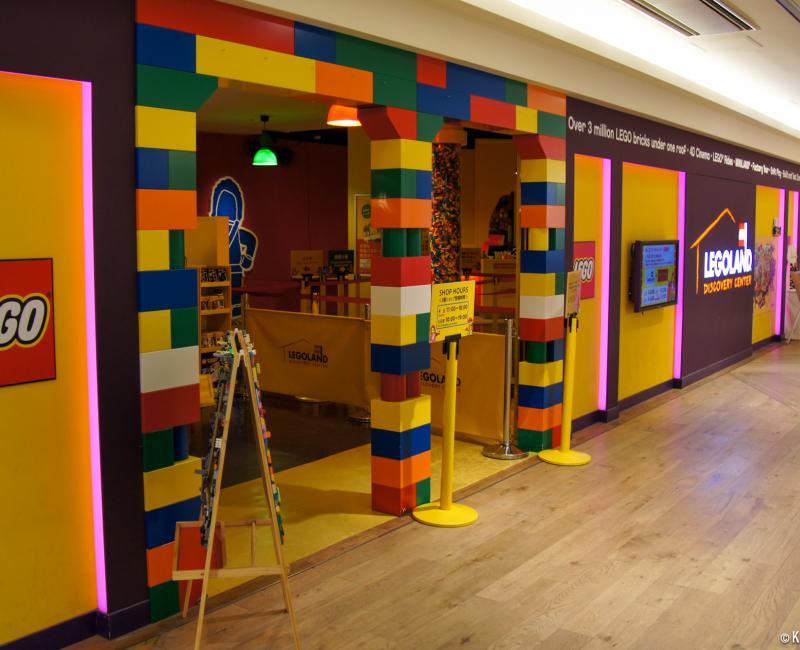 An exploration of thematic areas
The visit course starts with the Lego Factory, a series of small rooms providing a short history of the brand, a few statistics, and insights on the bricks' creation process in a factory-like environment. Interactivity is limited but visitors effortlessly transition to Miniland, a large room where are displayed wonderful scale models of Tokyo's main monuments or iconic places. About one million and a half bricks were used to build the reduced city, which is the highlight of the place with stunning model buildings enhanced by a play on lighting.
Then a wider space unfolds where visitors can select their favorite themed area:
Master Builder Academy: short Lego construction workshops provided by Lego staff (only in Japanese),
Racers: with tracks for car racing;
City Builder: themed on cities and buildings;
Duplo Village: a foam-floored space for smaller children (up to 3 years old) where one must take off shoes;
Two small attractions (Merlin and Kingdom Quest Laser): slow with soft actions and low interactivity to accommodate younger visitors.
A 4D cinema with one or two short sessions per hour (about fifteen minutes each);
An indoor playground (children must be at least 90 cm tall, and take off shoes and glasses);
Karaoke machines (Japanese / English) and purikura boxes;
A large café for drinks and snacks, a private room (paid) for birthdays or other celebrations.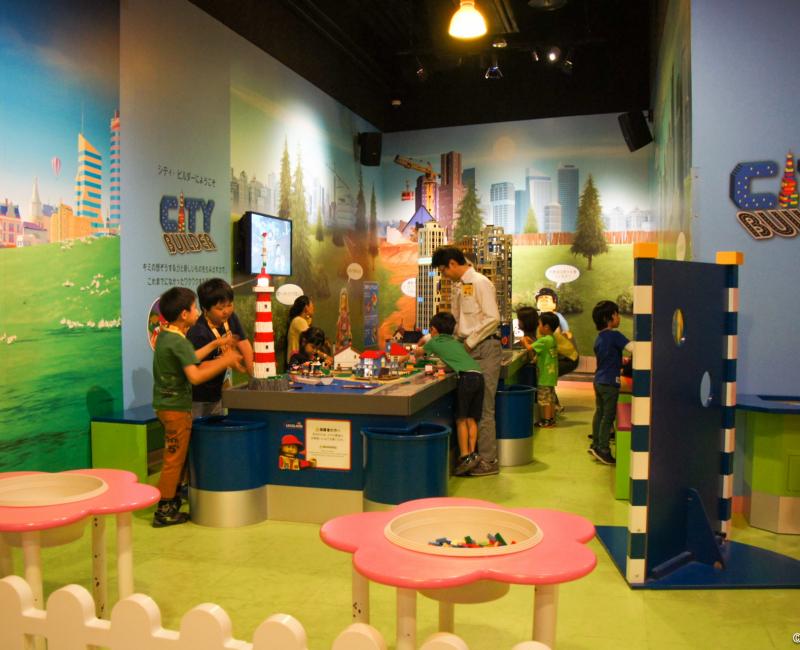 A visit particularly interesting for children
Legoland Discovery Center is however a quite noisy place for adults: a lot of children running around and screaming chased by overwhelmed families or staff using megaphones to call for a quieter use of the place(!)
Down to the exit, you can try to recover audition in a last small space dedicated to trains 🚅 preceding the unavoidable brand shop. It lines up a quite classical range of Lego boxes, surprisingly without any Japanese feature to bring back as a specific souvenir from this Legoland.
Overall, the park is quite expensive compared to the short time spent onsite and the small number of interesting attractions available. Odaiba's Legoland Discovery Center will however please children fan of the brand. By the way, adults can only enter accompanied by children and vice versa.