Ebisu Yokocho
The Delicious Izakaya Maze in Shibuya
Add to my favorite places
Ebisu Yokocho is a covered street lined with Japanese izakaya pubs, located near Ebisu station in Shibuya ward, in the south-west of Tokyo. These small bars, usually of only a dozen seats, offer an intimate and friendly atmosphere to their customers, far from the large city's impervious agitation.
In Japanese, the term yokocho literally means "side street". More precisely, it refers to the side street of a main avenue, usually at the exit of a station, where line up small plebeian bars called izakaya. For a long time, the yokocho were mainly the domain of middle-aged salary-men to drink a few beers 🍺 after work. In the last few years however, the izakaya have also started to attract younger adults, men and women alike, who enjoy gathering in these narrow places for their unaffected and warm ambiance.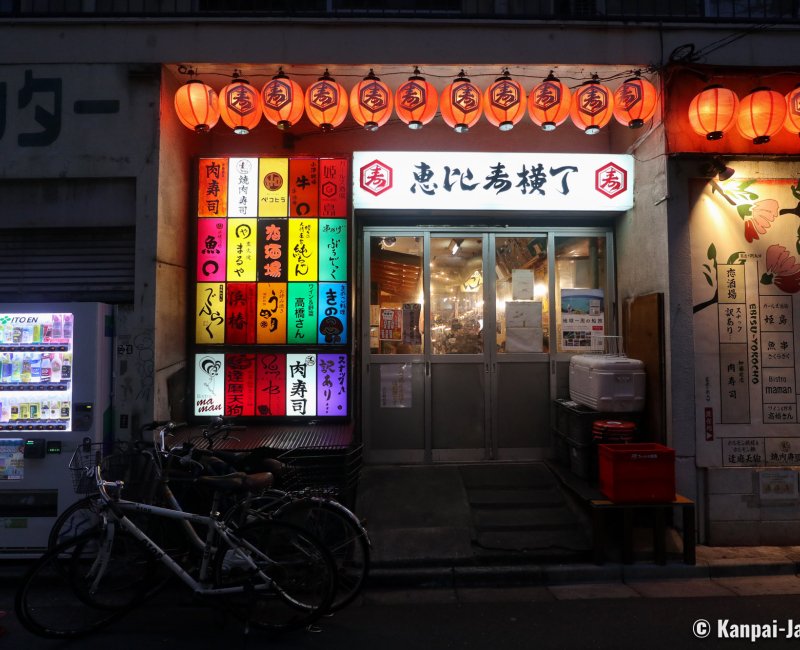 Ebisu Yokocho was born from the neighborhood's inhabitants will to preserve their lifestyle against the bustling of Shibuya and its large entertainment venues. The human-sized covered passage is home to about twenty independent eateries, serving a delicious display of Japanese popular staple food, such as:
Oden hot-pots;
Okonomiyaki omelets;
Korokke fried croquettes;
Yakitori grilled skewers;
Fresh fish or meat sushi 

🍣

and sashimi.
Some places have original specialties such as dishes mainly based on mushrooms or beef tongue. There are also 2 restaurants of cuisine of the world, as well as a bar which is also a karaoke that provides a musical background in the evening. Since the Covid 🦠, some of the izakaya have a take-out option.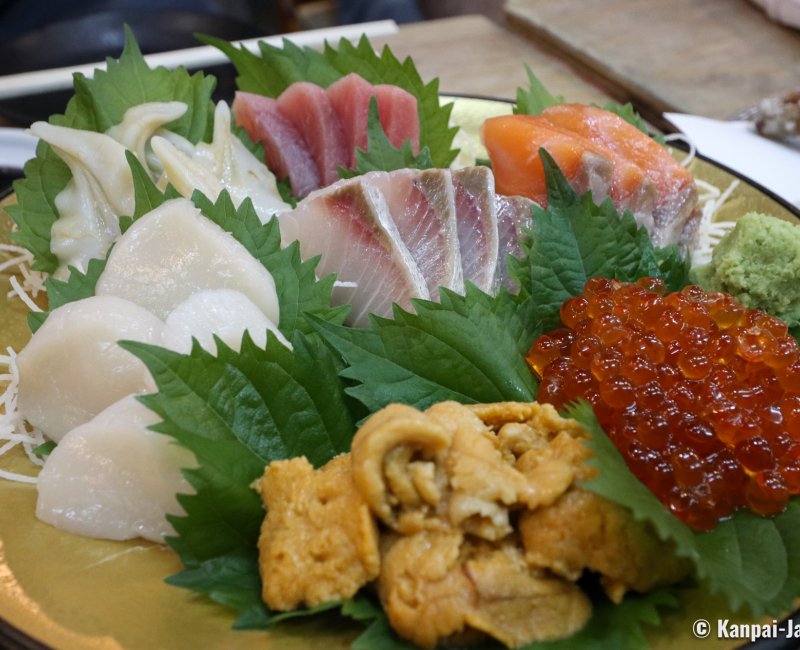 A convivial address for an authentic night out
The izakaya pubs fill from the end of the afternoon, as the night is falling and red lanterns 🏮 are lit up. People come to snack and have a drink after work or after a day of sightseeing, in groups of colleagues or friends. The relaxed atmosphere fosters lively and joyful conversations. Customers and owners end up chatting freely, groups mingle and the evening passes in the blink of an eye.
From the sliding doors at the entrance of Ebisu Yokocho, it is almost impossible to guess the existence of such a labyrinth of small shops in the heart of the capital. The abundant decoration, with a touch of nostalgia, is made of bits and pieces. The impression of entering another Japan, more intimate and authentic, is very enjoyable and one can easily understand why the neighborhood's inhabitants are striving to protect it.