Ebisu
Shibuya's chic and casual district
Add to my favorite places
Ebisu is a district located in the Shibuya Ward, in the heart of Tokyo. Nested away from urban agitation and in a surrounding both chic and relaxing, Ebisu has plenty of stores, cozy restaurants, and bars appreciated by locals and tourists.
Your journey starts at JR Ebisu Station's west exit, where you are welcomed by the Ebisu statue, a happy and popular god of fishing, agriculture, and, more widely, business. He is one of the seven good-fortune deities of Japan. However, while he is the emblem of Ebisu, the station's name is due to the famous Japanese beer 🍺, Yebisu, and is where the brewery was settled as early as the end of the 19th century. Therefore, lager amateurs can visit the Yebisu Museum and also do tastings at the Sapporo Beer Station restaurant.
These are both located not far from each other inside the Yebisu Garden Place complex, which is Ebisu's main attraction and is too often overshadowed by the brewery and restaurant. This urban village, set between offices and entertainment, is directly accessible from the station's east exit via a bridge called the enchanting "Sky Walk," which is a simple lifted tunnel for pedestrians in order to save some walking time.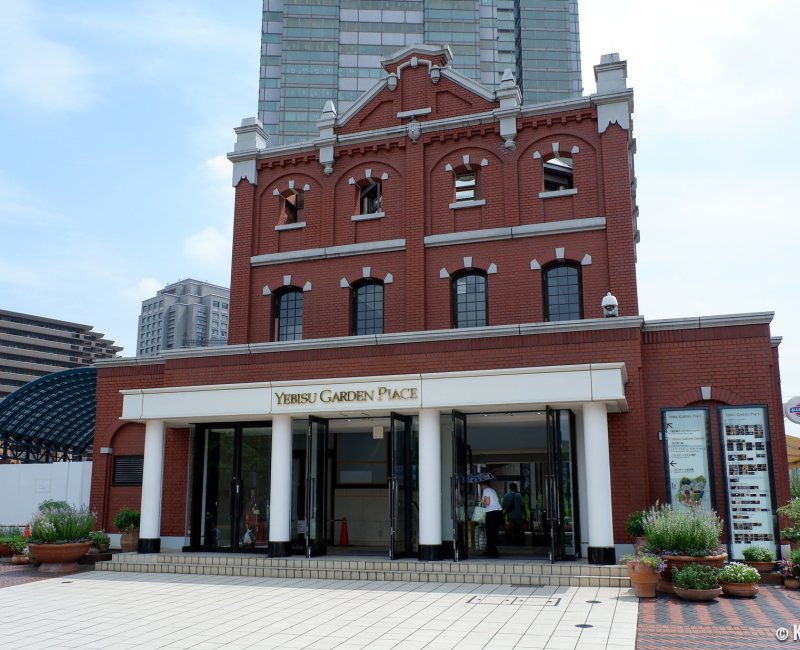 In residential streets, we come across several small shrines called Ebisu-jinja. The most remarkable one is located at a crossing, like a pretty roundabout, 300 meters northeast of the station. The second, even more hidden and very well-maintained ,is located at the Yebisu Garden Place's east exit in the direction of the French-Japanese House, which houses the biggest public French library in Japan. Wandering these streets gives a pleasant atmosphere of quietness in a less dense crowd than those in Tokyo's other business districts.
Continuing towards Shibuya-gawa's riverbanks, the urban exploration is regularly accompanied by all kinds of stores, bars, and restaurants, including the atypical small street Ebisu Yokocho. Made of tiny Japanese drinking restaurants of izakaya style with only a few seated places, this covered arcade submerges clients into an intimate and nostalgic ambiance, far away from Tokyo's fervor. Lighted by traditional charming lanterns 🏮 on historic tables, we taste good Japanese cuisine, including tempura, sashimi, okonomiyaki, yakisoba, and others, at very affordable prices for Tokyo. We recommend arriving around 6 p.m. when all the restaurants are open and can guarantee a convivial atmosphere.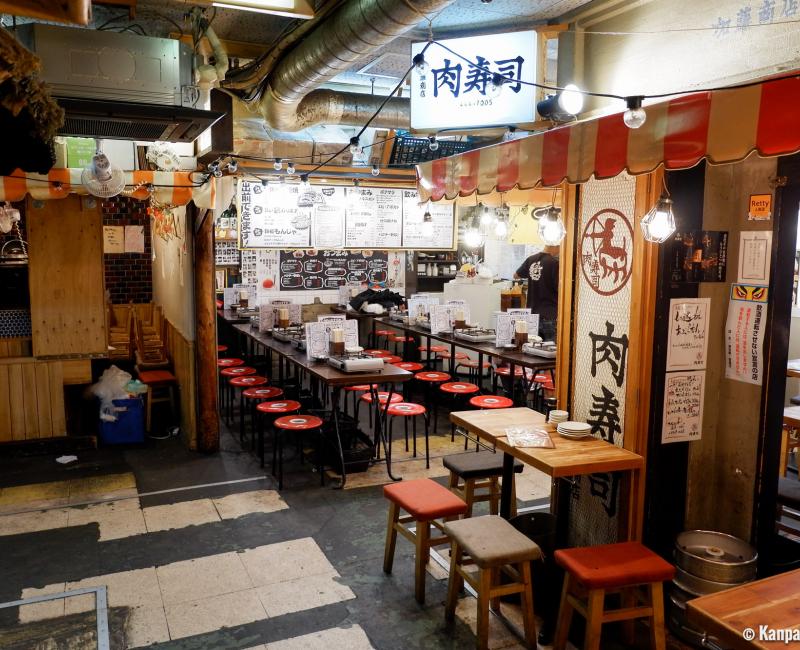 Observatory decks
We note two free spots for visitors who love observatory decks.
Again, close to the station, the Atré Mall has a terrace-deck to be discovered. Benches along with a tiny garden offer a pleasant time for relaxation while observing the almost-360° view of the buildings and monuments of Tokyo. However, the border and fences prevent photo opportunities, and it is wiser to simply enjoy the view with bare eyes.
The second spot is located in the Yebisu Center Garden, between the 38th and 39th floors of the main tower. In an intimate atmosphere, several restaurants with panoramic views allow you to enjoy a meal while benefiting from the view of this district. It is also possible to stay at the entrance and access the deck without ordering.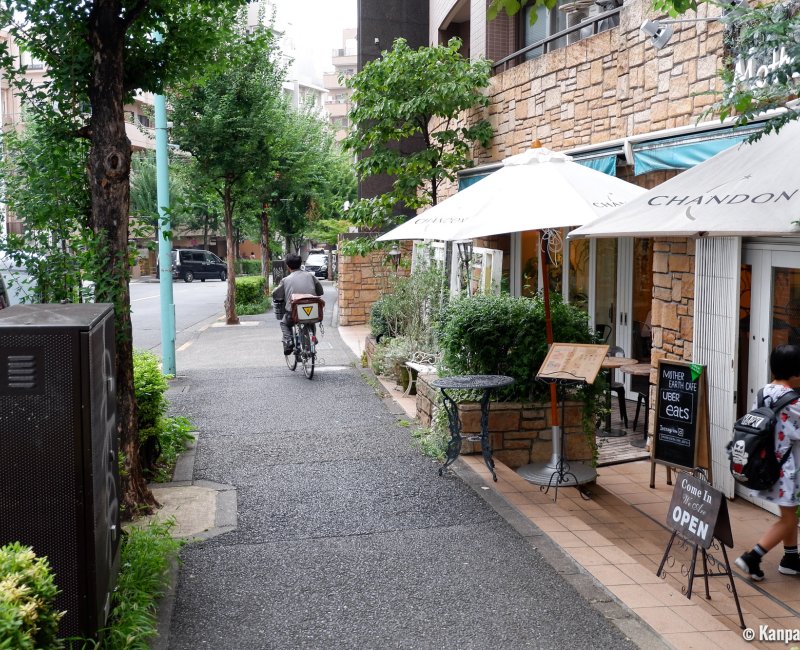 Not as famous with tourists, Ebisu is a loved destination of Tokyo inhabitants for night outings, relaxing times, and shopping. It is just like Roppongi, yet without the "hotness." In the neighboring expatriate districts of Hiroo and Azabu, we find numerous restaurants offering French cuisine. All small detours will provide surprises in terms of the diversity of bars and restaurants.
Everybody can find happiness here.