Kyu Asakura
The Traditional Residence in the Heart of Shibuya
Add to my favorite places
Kyu Asakura is a vast house built in 1919 in Daikanyama, whose ownership was later transferred to Shibuya ward in Tokyo. The villa was listed as an Important Cultural Property, and open to the public since 2004. It is famous for displaying a typical Taisho era architecture, with a traditional room arrangement and a splendid Japanese garden.
Kyu Asakura house is an oasis of calm in the heart of Daikanyama's trendy neighborhood. Its quiet atmosphere skillfully revives the arts of the early 20th century, with architecture and landscape gardening at their best. As a pleasant bonus, the place is far from overcrowded, even Japanese visitors are scarce. All the more reason for enjoying a timely break in the vibrant discovery of Tokyo.
A brief history
Kyu Asakura was built in 1919 as the main residence for his owner Torajiro Asakura, a successful rice merchant and local politician. The ground floor was used as a living space for the family, whereas the first floor was devoted to Torajiro's office and meeting rooms for business.
The house withstood the Great Kanto Earthquake (1923) and bombings over Tokyo during World War II. After Asakura's death, the villa served as a meeting place in Shibuya for the Japanese Ministry of Economy during several years. In 2004, it was listed as an Important Cultural Property and since then is opened to the public like a museum.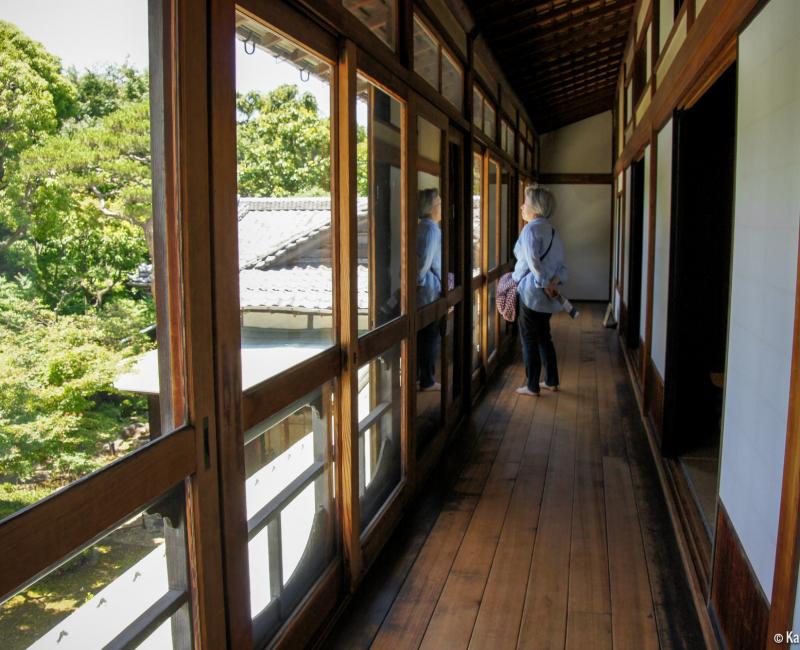 A glimpse of the visit
Inside the villa
The former Asakura house is composed of about fifteen rooms dispatched over two levels, but only ten are accessible to visit. Most of them are naturally covered with tatami mats and wooden flooring is used for corridors and stairs.
Visitors must remove their shoes upon entering the house. Slippers are banned for floor preservation, and wearing socks is advisory (make sure to bring a spare pair of socks!). Note that it can make the visit uncomfortable in winter, as like many old buildings, isolation is not up to today's standards.
On a negative note, visitors might be bugged by the numerous warning and prohibition signs scattered around the house that somehow spoil its aesthetic, and by the staff not so subtle verification routine (for example: checking if a bag is properly worn on the waist).
Moreover, despite its beauty, the interior of the house may seem bland and possibly disappoint visitors who already traveled in Kyoto.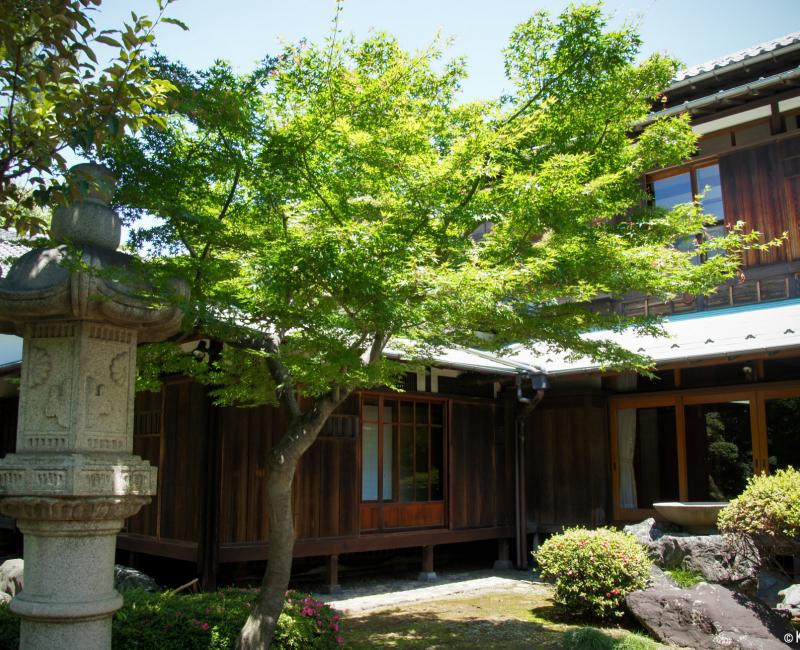 The garden
Smaller than expected but well-tended, Kyu Asakura's garden was planted on the southwestern side of Sarugakucho hill. Thanks to a balanced landscape gardening, rocks and lanterns 🏮 are harmoniously arranged among a luxurious vegetation.
If it were not for the (low) building tips that can be spotted among the leaves and remind that the house is in the heart of Daikanyama, in Shibuya, the illusion of being in the countryside would be almost perfect!