Chidorigafuchi
Chiyoda Sakura in Tokyo
Add to my favorite places
Chidorigafuchi is an alley hugging the moat located in the north-west of the Imperial Palace, in Chiyoda ward in the center of Tokyo. Walkers particularly enjoy this 700-meter long promenade in spring when hundreds of blooming cherry trees reflect on the water.
Chiyoda, the central district of Tokyo, is best known for hosting the access to the Imperial Palace, whose inner gardens are visible only two days per year (and especially crowded). By its northern entrance is accessed Chidorigafuchi, particularly famous during cherry blossoms (sakura 🌸) season, for its walk around the pond.
Indeed, the image of Chidorigafuchi is particularly built on the northwest moat of the former Edo Castle 🏯, a few meters away from the Yasukuni Shrine. There are some pictures renewed each year, of huge sakura branches bending toward the water on which lovers share sail boats.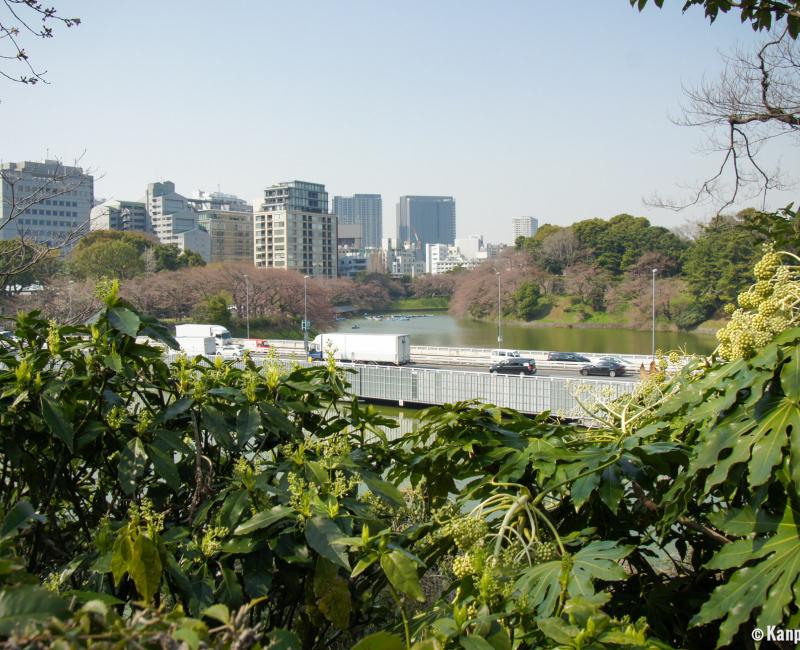 If the pictures seem to capture a magical moment, looking beyond the scope quickly takes us back to reality: heavy permanent noise of highways that run along the Ryokudo ride (260 cherry trees over 700 meters) can kill most of our romantic inclinations. This may be attenuated in the evening when the trees are illuminated. As for boating, patience is required for the waiting line can extend to more than two hours!
That's why we would advise to accelerate the western and southern part for branching off into Kitanomaru Park, which certainly has less sakura views but compensates with a quieter ride.