Yasukuni
The Ultimate Reference for Sakura in Tokyo
Add to my favorite places
Yasukuni-jinja is a Shinto shrine located near the Imperial Palace in Chiyoda ward in the heart of Tokyo. Built in 1869 and initially named Shokonsha in the memory to soldiers killed in service, it has become a controversial place in 1978 after the deification of fourteen war criminals among the total 2,5 million souls enshrined. On another note, it host the cherry tree used as a reference to officially determine the blooming period each spring in Japan.
Yasukuni Shrine is often mentioned in connection with the nationalist controversies related to the war criminals commemorated there.
However, on the strictly touristic side and far from any the political controversy, Yasukuni is a place of interest especially attractive in spring during the sakura 🌸 (Japanese cherry tree) season.
It is indeed in this particular Shinto shrine that the sample cherry tree on which the Japan Meteorological Agency relies to officially announce and update the cherry blossom front is to be found.
Thus the large pedestrian pathway leading up to Yasukuni assumes the appearance of a festival as soon as the first blossoms start burgeoning on the tree limbs. As a matter of fact, this period is referred to as sakura matsuri when food and drink stalls flourish as profusely as the trees themselves. The word yozakura is used to refer to one special evening during that period when the trees are lit up with lanterns 🏮.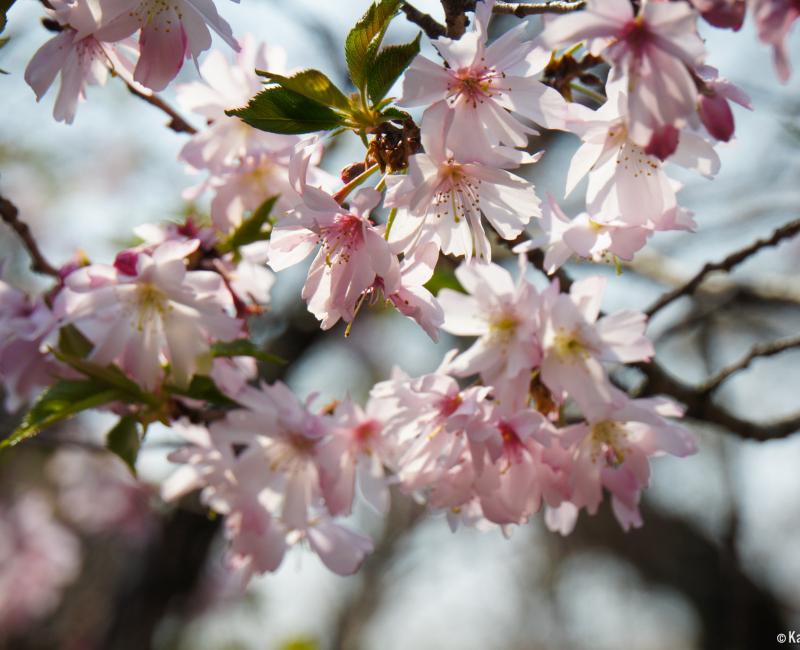 Over and above their role as sample trees, the Yasukuni cherry trees offer a fresh breath of sakura in the very center of Tokyo if you travel there in early spring. You also only have to cross the boulevard into Chiyoda Park and Chidorigafuchi to see an equal abundance of cherry trees.
During the same period, the Yasukuni shrine also holds a rather original sumo tournament: about two thousand wrestlers take part in the event, including some Yokozuna.
So it is totally possible to skip the controversial historical aspect and merely enjoy the site through a simple visual approach.