Tokyo Midtown
The Elegant Architectural Complex in Akasaka
Add to my favorite places
Tokyo Midtown is a shopping center in Akasaka district at the limit with Roppongi in Tokyo's center. This vast complex inaugurated in 2007 encompasses Midtown Tower, one of the capital's highest skyscrapers and its surrounding buildings and facilities. Visitors enjoy restaurants, shopping outlets, outdoor playgrounds and contemporary art exhibitions all in the same place.
Tokyo Midtown's complex, while located in Akasaka, is next to Roppongi and was designed in the same spirit as the neighboring Roppongi Hills, that could be included in an extended visit of the area. Midtown was built 4 years after, in 2007, and was established as a city within the city: the project's budget amounted to ¥370 billion (~2.5 billions dollars), the construction works lasted 3 years and buildings span over a 569,000m² surperficies.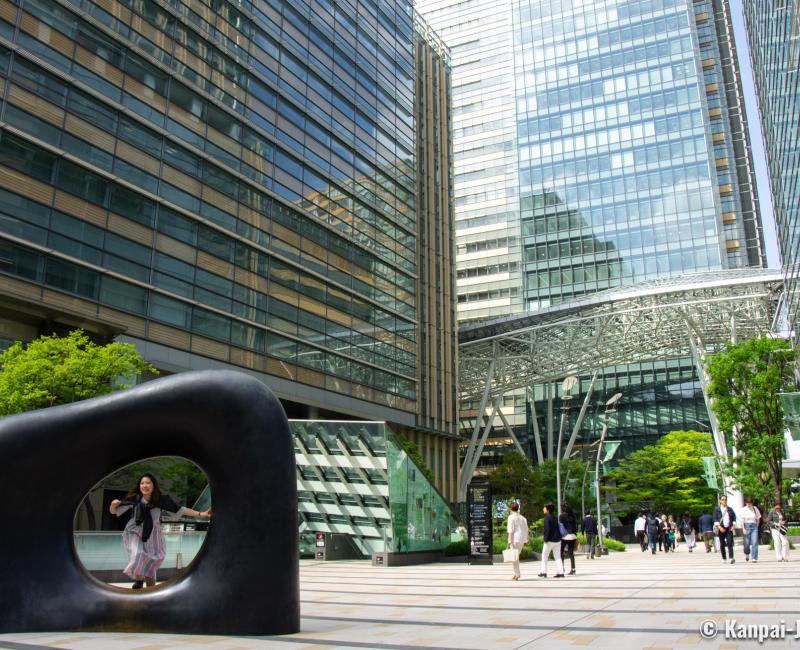 A shopping mall with a focus on nature and contemporary art
With such a large surface, available activities are naturally plenty, and spread out inside and around Midtown Tower, the 248 meter-high main tower, such as:
The "Galleria", a shopping mall with a beautiful refined architecture, and an indoor decoration enhanced by an excellent color choice. It includes about 130 luxury shops and restaurants over 4 floors, as well as movie theaters.
The upper floors of the main building are occupied by offices, serviced apartments, and the 5 stars hotel Ritz Carlton on the 45th floor, with astounding rates (from $1,000 per night) and a view on Mount Fuji.
Large green spaces and gardens, suspended or surrounding the complex, such as the grass lawns of Midtown Garden and Hinokicho Park with a children's playground and temporary exhibitions.
Several spaces are dedicated to art and culture such as concert / event venues, conferences rooms, the "21_21 Design Sight" museum, a modern architectural site designed by Tadao Ando and directed by Issey Miyake, and the "Fujifilm Square" gallery that offers free photography exhibitions.
The whole area is a high-end melting-pot, where families, and especially mothers (who gather in the gardens when children play outside) mingle with business people working in the area.
The visit of Tokyo Midtown is highly recommended, especially for the architectural beauty of the place, and to enjoy a break while exploring the center of the Japanese capital.