Nogi-jinja
The Small Shrine Dedicated to Nogi Maresuke
Add to my favorite places
Nogi-jinja is a small Shinto shrine located in Nogizaka in Akasaka district, near Roppongi in the center of Tokyo. It is dedicated to the memory of the Japanese army general Nogi Maresuke (1849 – 1912) and his wife, who committed ritual suicide on the day of Emperor Meiji's funerals, as a sign of infinite loyalty. The shrine is next to the couple's red brick residence and its former stable.
At first sight, Nogi-jinja looks like your usual neighborhoods' shrine, quiet all year long and only frequented by locals. Yet, its quite large entrance is intriguing, marked by a big stone torii ⛩️ gate and more specifically by a Japanese flag 🇯🇵, floating proudly amidst the chic residential buildings of Akasaka.
Nogi shrine's name derives from Nogi Maresuke (1849 – 1912), an army general close to the emperor Meiji (1852 - 1912) who distinguished himself during the Russo-Japanese War (1904 - 1905) and the Siege of Port Arthur.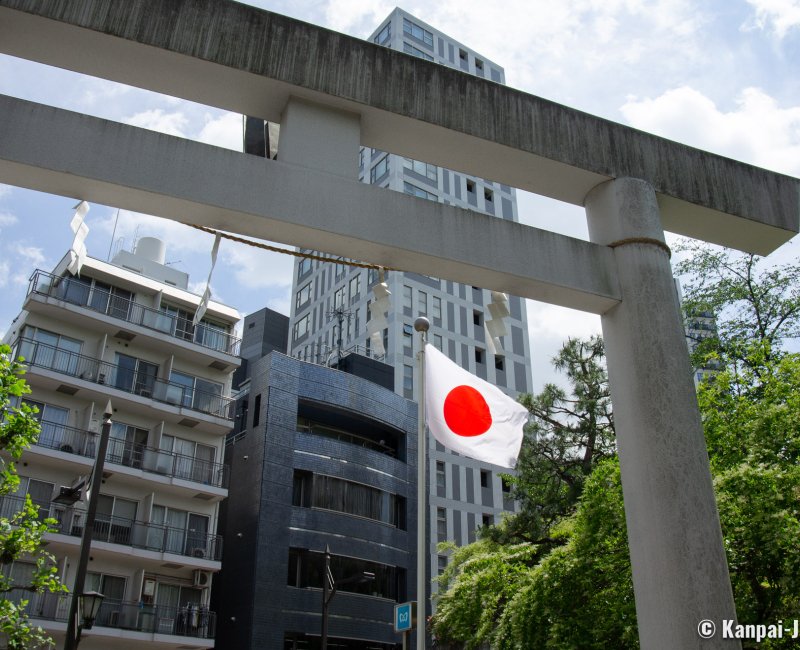 The Meiji emperor's general who became a kami
General Nogi was devastated by the passing of Emperor Meiji and together with his wife Shizuko decided to take their own lives in the traditional way of feudal period samurais (seppuku). On 1912, September 13, on the day of Emperor Meiji's funerals, the couple committed suicide as an act of loyalty to their sovereign (junshi) at their Nogizaka home.
At the times, the general's death was an important news and sparked as much admiration as disapproval. But this act of great loyalty, typically Japanese, was recognized by the imperial power that made Nogi a national hero and an example of self-sacrifice.
To honor his memory, Nogi Maresuke was deified as a Shinto kami to worship at a dedicated shrine. Constructed shortly after the tragic events, Nogi-jinja site in Tokyo is the first of the few Nogi-jinja built in the archipelago; there is another one for example in Fushimi, in the south of Kyoto, near the tomb of Emperor Meiji.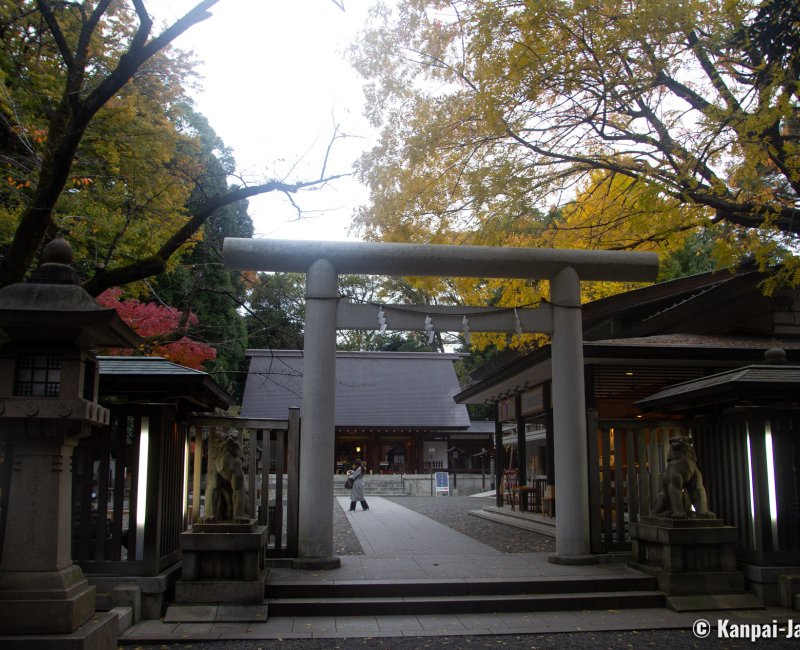 A green area among the high-rises
Nogi-jinja's buildings were rebuilt in 1962 after destruction by WWII air raids, in a very pleasant green oasis. Several trees on its grounds are sacred and encircled with a shimenawa cord. A little patch of green at the compound's entrance, offers a stone step as a place to sit under the maple 🍁 trees.
Exploration of the shrine's grounds is quick, with the main pavilion at the center surrounded by a couple of secondary shrines, such as:
A shrine dedicated to Inari and introduced by a small red torii gates alley; or,
A shrine called Shomatsu, where it is possible to make sake offerings.
Aside his position as a general in the Japanese imperial army, Nogi Maresuke was gifted with literary talents, especially for poetry. That is why Tokyo's Nogi shrine is visited for academic success and a successful carreer. As his wife followed him to the end, Nogi-jinja is also a popular place to pray for well-matched weddings. Therefore, it is not unusual to encounter couples donning traditional Shinto wedding attires. Moreover, on the fourth Sunday of each month, a flea market enlivens the site's alleys, that are otherwise very quiet.
The house of the Nogi spouses is located next to the shrine's grounds. While its brick walls and stable can be seen from outside, visiting the inside is only possible on a few days each year. The Nogi family, the parents and their 2 children, was buried in the neighboring Aoyama Cemetery.