Ito
Atami's discreet little sister
Add to my favorite places
Ito is a hot spring resort town, nestled between the mountains and the Pacific Ocean, on the east coast of Izu peninsula. Onsen hot spring facilities are part of what makes Ito a relaxing destination. The city is also a convenient place to use as a base camp to discover natural landscapes shaped by the area's volcanos. Ferry lines also serve Izu archipelago from Ito's busy port
Several resort towns border the eastern coast of Izu peninsula. They all provide more or less the same kind of attractions: onsen ♨️ hot springs, sandy beaches, hikes in the mountain and art museums, with a pinch of history. Deciding which to visit can therefore be bemusing, all the more as they all are located at close distances in the same area.
Depending on the type of travel, the choice is to be balanced between an easy access from big cities like Tokyo, and the resort town's reputation. Given these criteria, lovely cities like Shimoda in the south and Atami in the north are the best options. However, a little bit south to Atami, half an hour away by local train 🚅, lies Ito.
A mix of traditional downtown and beaches
Ito Okawa river streams in Ito's downtown composed of ancient wooden buildings such as ryokan Japanese traditional inns, a classical covered passage shotengai and a street lined up with a myriad of small shops at the main train station's exit. The townscape is pleasant and traditional, but somehow a little bit less remarkable than the neighboring Atami. As a matter of fact, very few shops are open after nightfall, 5 p. m. in winter. Matsukawa promenade, on the river's bank offers Ito the scenery of a small pleasant hot spring 🌸 resort. Its main feature is the iconic Tokaikan, an onsen bath facility in a former ryokan famous in the area.
Ito's second downtown along the Pacific coast is surrounded by the port and its main beach 🏖 Ito Orange, where swimming is possible in summer. Several ferries serve small Izu islands, and especially Oshima. This side of Ito is holiday-oriented with more modern resort hotels 🏨, and entertainment areas arranged in small villages, such as the photogenic Michi-no-Eki Ito Marine Town and its multicolored wooden houses.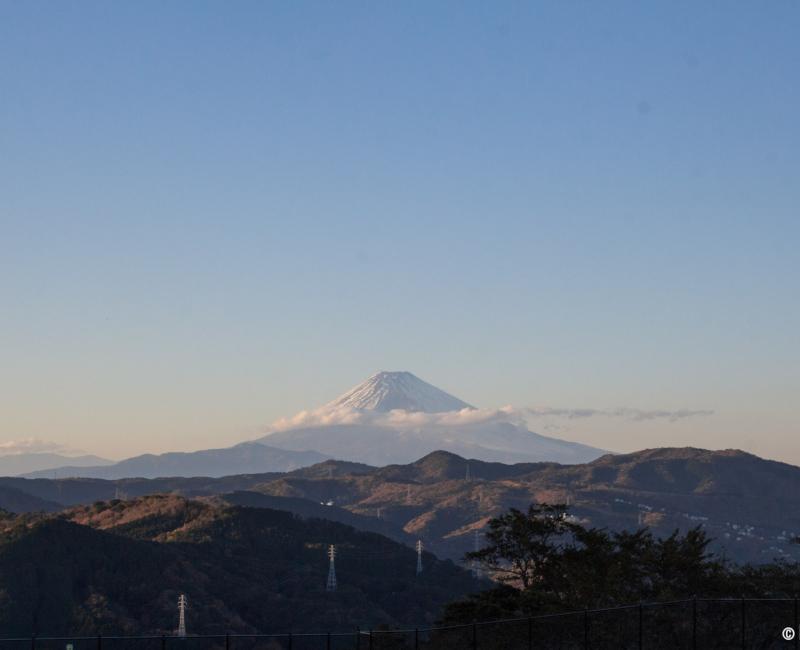 Stunning natural landscapes
However, the true touristic interest doesn't lie in the quite common city, but rather in its natural monuments that are part to Fuji-Hakone-Izu National Park. They surround Ito and are accessible by train, several stations towards the south of the peninsula. The remnants of the area's volcanic activity make for very nice hikes.
The first that comes to mind is Lake Ippeki-ko, then Mount Omuro with its entertainment facilities at its foot, and the surroundings of Izu-Kogen station that offer nice hikes in nature. Moreover, those who enjoy seacoast landscapes will be baffled by Jogasaki Kaigan trail, layers of ancient lava flows carved into a delicate lacework by the ocean. Further to the south, inland and at the border with neighboring cities, stands Amagi Plateau, before the Amagi mountain range. By clear weather, Mount Fuji 🗻 can be observed from the top of most of the mountains of the area.
Whether you choose to stay in Ito or Atami for the hot springs, reaching and visiting these touristic attractions on a one-day trip is always easy.