Osaka Castle
One of Japan's Most Famous Keeps
Add to my favorite places
Osaka Castle is a fortified building surrounded by a park and enclosed by moats, located in the east of Kansai's economic capital. First erected in 1583, Osaka-jo's keep was destroyed and rebuilt several times before the present day's modern concrete keep, completed in 1997. It is one of the city's major attractions.
Like many castles in Japan, Osaka Castle 🏯 was rebuilt several times. In the late 16th century Toyotomi Hideyoshi (1537 – 1598) initiated its construction and the last rebuilding of Osaka-jô's keep dates back to the end of the 20th century. It is now furnished with all the modern conveniences. Of the original castle only remain the defensive walls and the moats.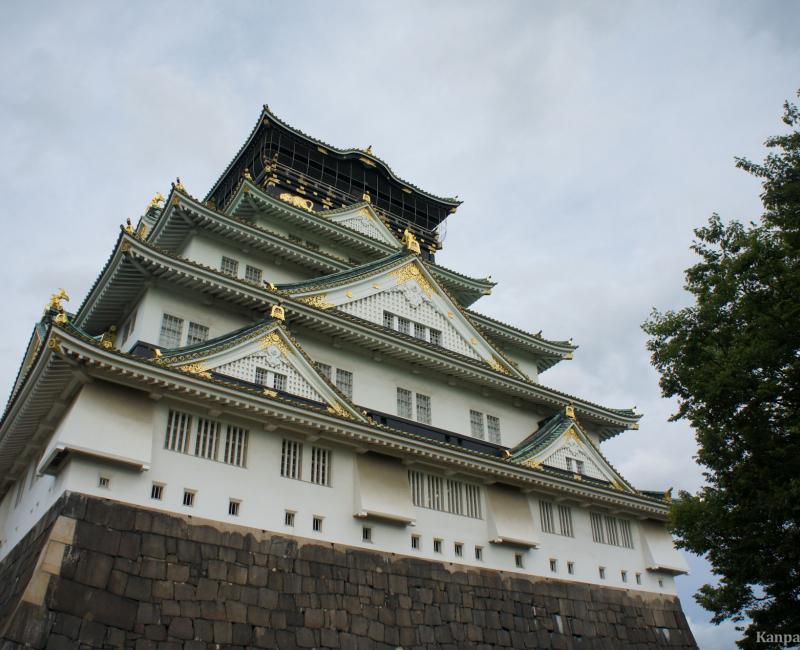 The modern keep as the city's landmark
The very modern glass railing and lift, on the side of the castle, are used for disabled access. The castle shelters a museum dedicated to its history, as well as the city's during Edo period (1603 – 1868), and offers a contrast with the space left for the keep between the skyscrapers nowadays. The view from the top floor (the eighth, only five are visible from the outside) allows to enjoy the castle's interesting location.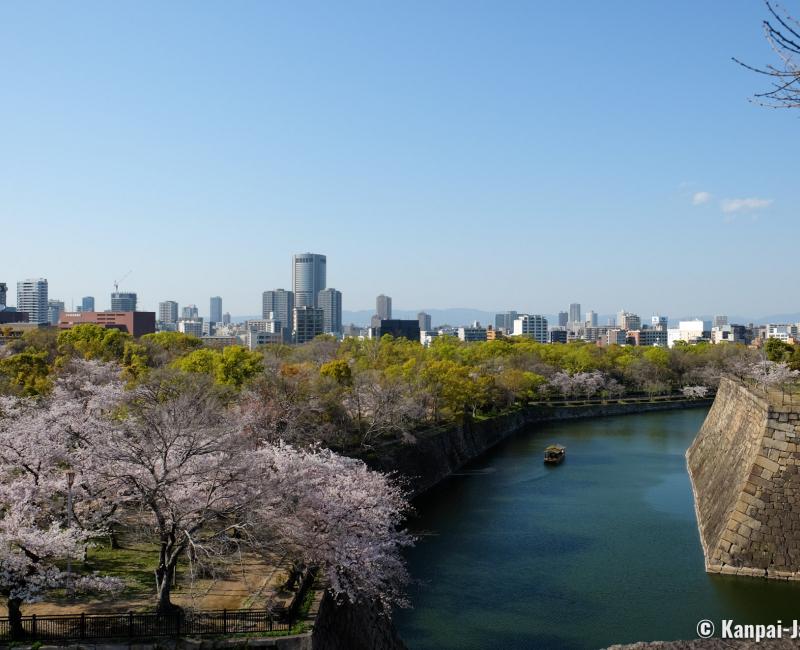 An ideal haven of peace for city dwellers
The walk around Osaka Castle is very pleasant, and the quite extensive park (one square kilometer) provides a green lung, east of this highly urbanized city. Thus, this large park is similar to a sort of Central Park for the people of Osaka, who come to run or take a long walk with their dog. In spring, the place is crowded with Japanese people who gather to celebrate hanami under the blooming cherry trees 🌸.