Osaka Tenmangu
The Venerable Relic in Umeda
Add to my favorite places
Osaka Tenmangu is a Shinto shrine located to the north of Osaka in Kansai area in Japan. It was founded in the 10th century to honor the god of academic success Sugawara Michizane. Two traditional festivals are held in its grounds: Ume Matsuri in February and the famous Tenjin Matsuri in mid-July.
Osaka municipality has been pursuing efforts in renewing the north of the city, and especially Umeda district, where many works in progress will contribute to make a cleaner and more modern area. However, it does not prevent nostalgic people to feel conservative for the underrated Kansai metropolis, as prove their unwillingness to upgrade the city to the same status as Tokyo, a city-prefecture.
In Umeda, a stone's throw away from Osaka's nightly hub, remains of the quaint aspects favored by the city dwellers are still on display for anyone curious enough to venture in the archipelago's third city. Next to Minami-Morimachi station, stands Tenmangu Shinto shrine. Its present day's aspect dates back to 1845, when it was last reconstructed to the identic after an umpteenth fire 🔥, as many Japanese temples and shrines.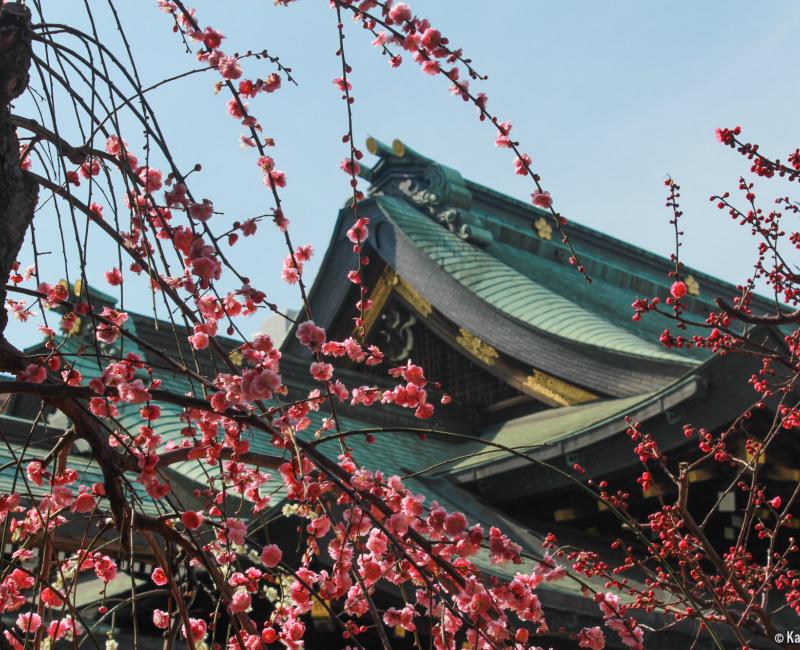 A neighborhood shrine enlivened by two annual matsuri
Osaka Tenmangu is usually of modest appearance and the only visitors are the neighborhood's inhabitants who enjoy a very calm atmosphere and a not so appealing look. However, two festivals enlighten the place each year:
Tenjin Matsuri, on July 24 and 25, the most important festival in Osaka and one of the three great of Japan.
It is indeed from this relatively discreet place of worship that start the famous millennium old celebrations dedicated to the deity of academic success in Osaka. The streets and the shrine's precincts are then enlivened by crowds of locals and tourists.
In a typically Japanese contrast, the bustling Tenjinbashi-suji is located only a few dozen meters away. This shopping street is renowned as one of the longest in the world, and certainly is the longest in Japan. The effervescence continues here is any season.