Kema Sakuranomiya Park
The Long Sakura Shoreline in Osaka
Add to my favorite places
Kema Sakuranomiya is a public park located on the shores of Okawa River in the north-east of Osaka in Japan. Each spring the city's inhabitants crowd the walk paths to enjoy the blooming of 4,700 cherry trees.
When thinking about cherry blossoms in Japan, Osaka is rarely the first city which comes to mind. Very urban, the economic capital of Kansai suffers the traditional reputation of its neighbor Kyoto. Yet, beyond the castle 🏯, Osaka still hides some beautiful spots to admire sakura 🌸 trees. The banks of Okawa River are certainly a part of it.
Looking more closely, our visit is just a few hundred yards from Osaka Castle. The walk stretches on 32.3 hectares around 4,700 sakura, on both sides of the river, particularly in Minami-Tenma park, but also facing the Mint Bureau (造幣局 Zôheikyoku), and of course with the long Kema-Sakuranomiya Park. Ephemeral food stalls settle all along the river at the beginning of spring.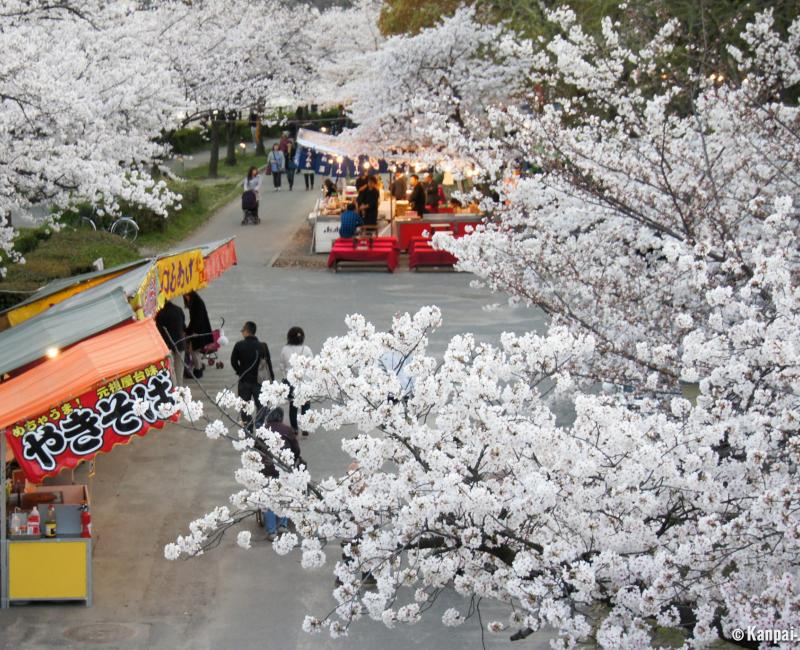 The locals enjoy walking during the cherry blossom season (the first days of April) and contemplate the sakura trees. Boats sailing on the Okawa River enjoy the view on each side. Passers stop on the bridges to get a new perspective on the flowers. On evenings and weekends, students and workers appreciate a drink under the trees with friends or colleagues.
Unquestionably, Kema Sakuranomiya is unavoidable in a trip to Kansai under the sign of cherry blossoms, and without doubt the most beautiful place in Osaka to admire its sakura.