Station City
On Osaka's Rooftops
Add to my favorite places
Station City is a shopping mall complex located on the upper floors of Osaka-Umeda station. It is home to major Japanese brands, such as Daimaru on its southern side and Lucua its northern. Gardens on rooftops complement the visit and offer a pleasant break.
First-timers in Osaka can easily be confused by Japan's third largest city with its three immense train 🚅 stations:
Namba - Abeno, the southern hub on the Loop-line, a circular metro line, a of the Yamanote in Tokyo;
Osaka - Umeda, in the north, and,
Shin-Osaka, a bit farther to the north, built to connect to the Shinkansen network.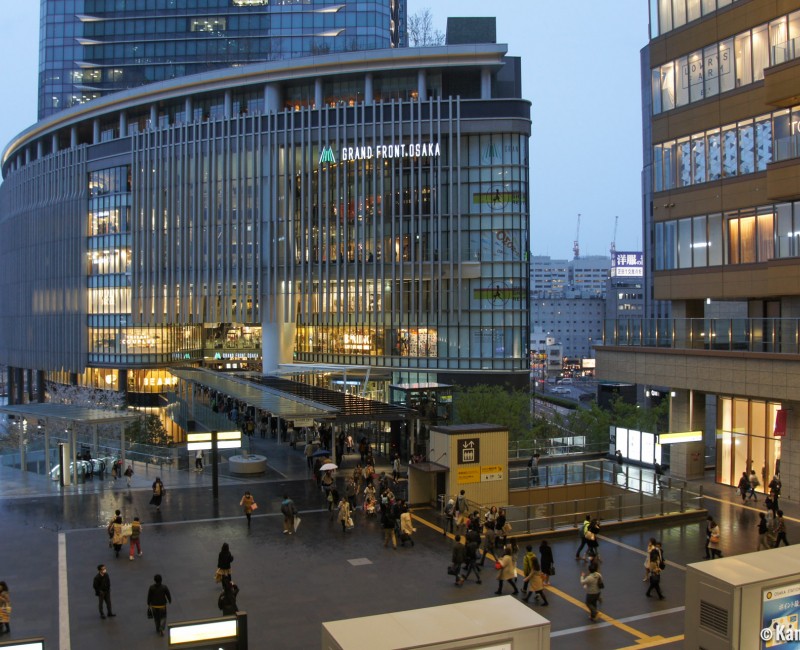 Station City was built on the second one, Osaka-Umeda, and it is certainly not a simple maze of shops. They are indeed countless, occupying the floors down to the basement levels. Beware not to indulge in shopping spree when strolling Daimaru, Lucua and Isetan Mitsukoshi huge commercial centers!
Gaining altitude with the escalators to the upper floors, a spectacular view of the train platforms and the railways, always clean and well-organized, awaits visitors, as well as a bird's eyes view on the endless movement of thousands of travelers getting on or off the trains. The clock at Toki no Hiroba (時空の広場 "the vastness of time") plaza is a popular meeting place above the trains.
Going up to the outdoor terraces, a view on northern Osaka unfolds, as well as on the station's surrounding buildings, and Umeda Sky Building. Several unusual gardens grow on the rooftops, to complete this surprising outing.