LaLaport EXPOCITY
The Vast Shopping Mall in Northern Osaka
Add to my favorite places
LaLaport EXPOCITY is a vast shopping and entertainment complex located next to the Expo'70 Commemorative Park in Suita city, in the northern suburb of Osaka. Inaugurated in 2015, it replaced the former Expoland amusement park closed in 2009. Visitors enjoy wide spaces to move around and many leisure activities for the younger ones.
Even though the entertainment center EXPOCITY was built forty-five years after 1970's Universal Exposition, it bears traces of this event and therefore cultivates a cosmopolitan character, with internationally famous and mostly high-end brands established in an American outlet mall setting.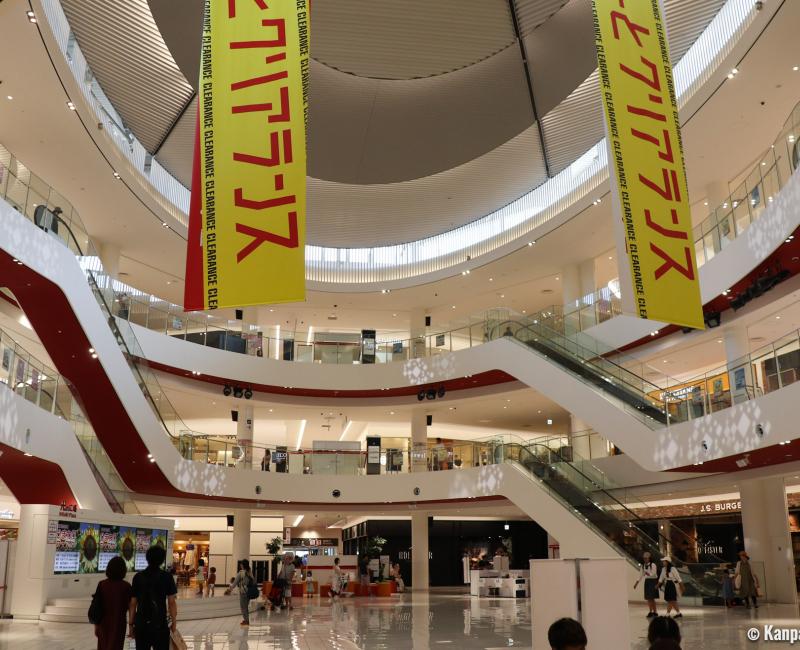 Shopping the international style
The shopping area spreads on three whole floors, including all kinds of shops: from very famous Japanese brands such as Muji, Uniqlo and Loft, to massive international sport brands like Adidas and Reebook, and many small stores specialized in accessories, bags, kids' fashion, and cosmetics. Shopping addicts have plenty of choices to put their credit cards 💳 to good use.
The world food cultures are also highlighted with a profusion of specialized restaurants catering to all tastes: Japanese, European, or American. The food court 万博食堂 Banpaku Shokudo, self-proclaimed "Expo kitchen", serves dishes from various countries. Japanese love its exotic aspects. On a nice weather day, the restaurants open their terraces for a lunch under the sun. In the premises, several cafes provide a comfortable space to eat and relax when the weather is bad.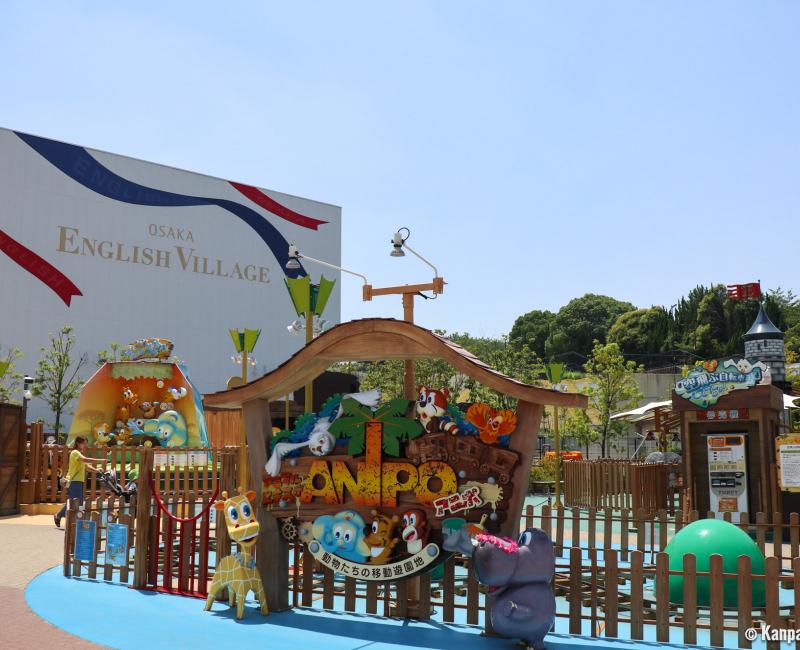 Attractions for children
LaLaport EXPOCITY's particularity lies in its space dedicated to entertainment, mainly aimed at families and a young audience, such as:
109 Cinemas Expocity, a cinema with state-of-the-art IMAX and 4DX theaters,
Osaka English Village to practice English in classes or learning activities,
NIFREL, an aquarium and a zoo, also organizing artistic expositions,
ANIPO, a small amusement park for children,
ORBI, a kind of science museum, with an interactive experience in the animals' world,
GUNDAM Square, the official café and shop for GUNDAM robots in Kansai area; and the icing on the cake,
A big Ferris wheel named "Redhorse Osaka Wheel" that gives a nice vista over the park and Suita city.
After a bucolic walk in Banpaku Kinen Koen (Expo'70 Park), this entertainment venue can be the finishing touch for a day trip in Suita. Planning a trip solely for Lalaport is not necessarily recommended, however vast and eclectic it may be, as it is rather expensive and not traditional at all. For tourists looking for a typically Japanese atmosphere, we rather recommend the shotengai shopping streets in the cities.