Minoh park
The Nature Getaway North of Osaka
Add to my favorite places
Minoh Park is a green space in the heart of a forest valley, located in the eponymous city, 15 kilometers north to Osaka. The easy, three kilometers long hike of the "Minoo Quasi-National Park - Forest of the Meiji era" unfolds on a concrete path along a stream in the forest and finishes at a waterfall. This rural excursion is popular among Japanese people.
Minoh can be considered as Kansai's (small) equivalent of Mount Takao in Tokyo.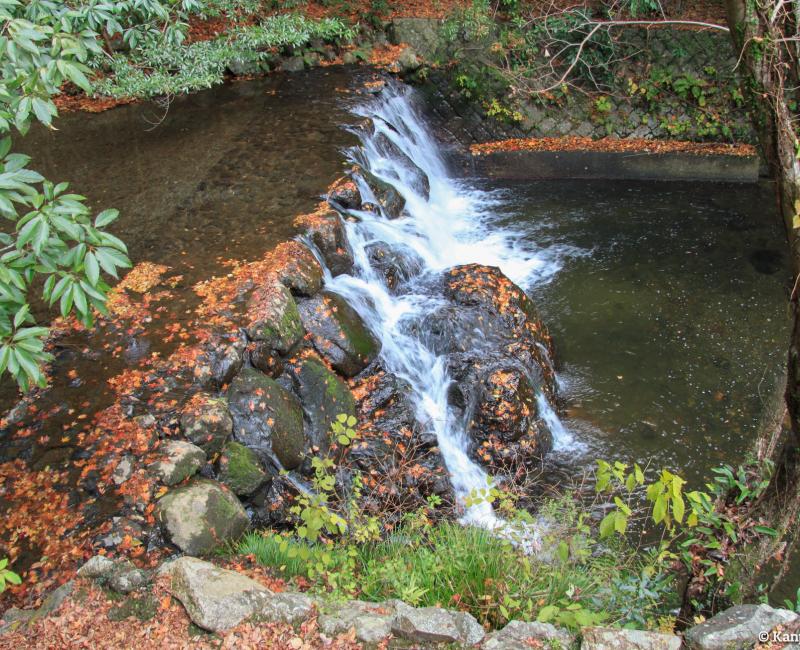 One of Osaka's best koyo spots
Visitors can be couples who come for a romantic stroll, runners, or families who enjoy a weekend getaway. Western tourists traveling in Japan are rarer in the area.
Vegetation in Minoh is thriving in any season, but the peak of its beauty is on the second half of November, during the momiji 🍁 (Japanese maple trees) season in autumn. It is also in this period that you can taste the local specialty: momiji tempura, a red maple tree leaf (koyo) fritter.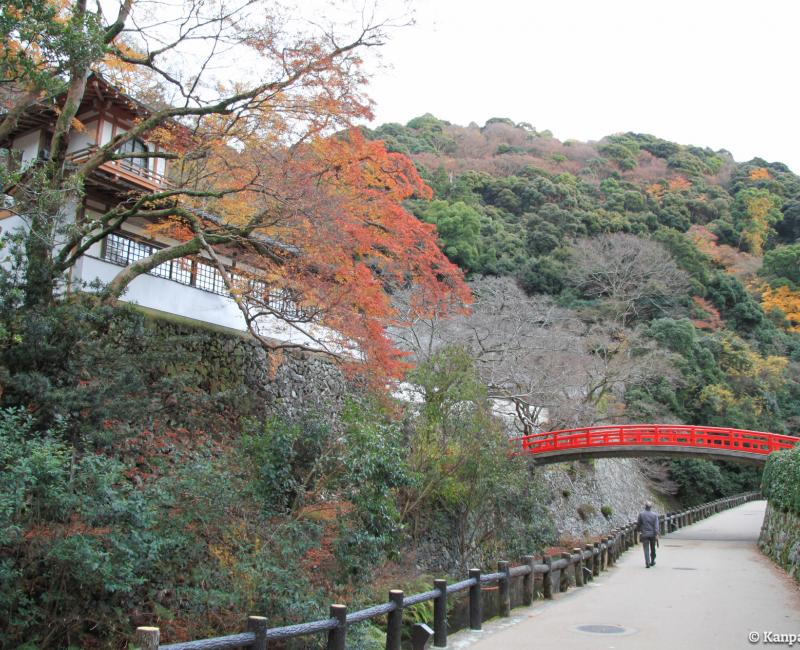 Easy hike in a landscaped valley
All along the path you will find:
Little temples;
Traditional cafes and eateries,
Small shops, and;
Tunnels that seem abandoned.
Although the path is lit, it repeatedly reminds some sets of Miyazaki's famous Spirited Away animation movie. At the end of the tour, after a few shops is Minoh waterfall. A reward of 33 meters high and 5 meters wide, which is admired from some adjoining benches where you can enjoy a snack.
Halfway, for those who want to extend their visit in Minoh, is the Ryuanji Benzaiten Temple. Then back down, before arriving at the station to get back to the train 🚅, it's also interesting to take the elevator (100¥/ ~US$0.67) to the Spa Garden Hotel 🏨, which, from its platform, offers a wide view of all northern Osaka.