Expo'70 Commemorative Park
The Tower of the Sun in the North of Osaka
Add to my favorite places
Expo '70 Commemorative Park is located in Suita, about ten kilometers in the north of Osaka. It was built on the very site of 1970's world fair held in Japan. The Tower of the Sun, with its unique design, was the symbol of the event and is now the iconic landmark of the park.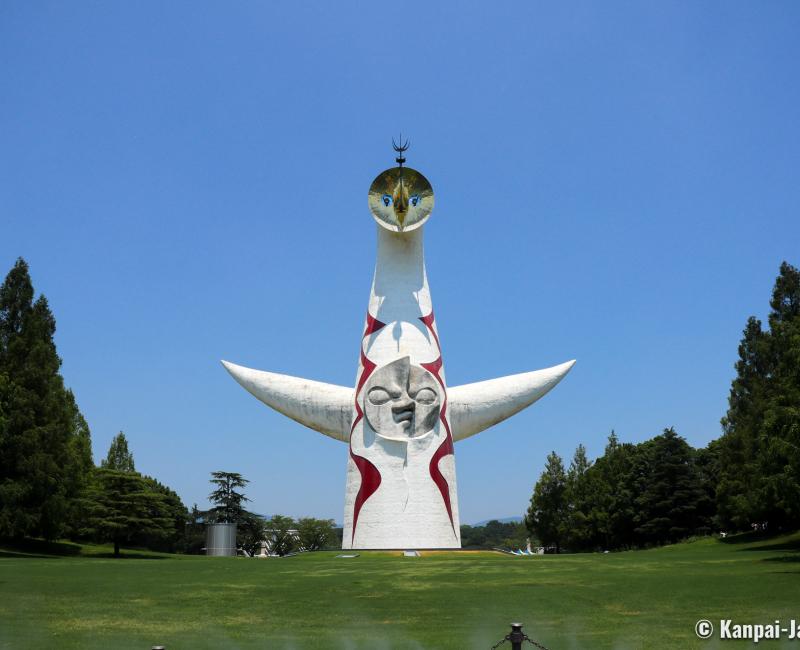 Meet the iconic Tower of the Sun
With two faces on its front and one on its back, as well as two appendages looking like ears or arms, the 65-meters tall and 25 meters wide Tower of the Sun or "Taiyo no to" stands in the park. It was created by Japanese artist Okamoto Taro. This unique building entered Japanese pop culture and is by the way a major character in Naoki Urasawa's manga 20th Century Boys.
Since 2018, March 18 and after long refurbishment works, the giant statue has reopened to the public. Visitors can climb inside the totem in a semi-darkness, thanks to steep and impressive escalators.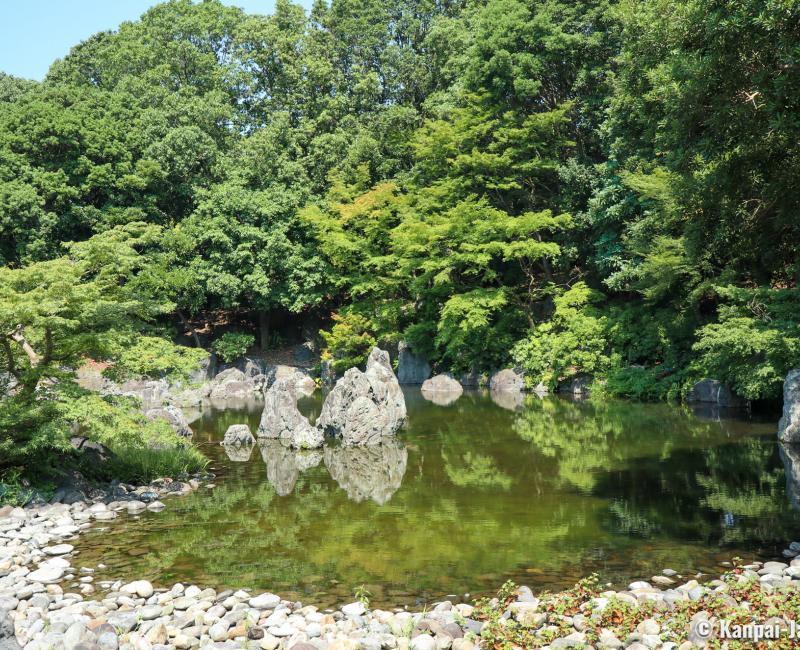 Cultural spaces and seasonal bloomings
The park was designed by Kenzo Tange and its 264 hectares (652 acres) of trees and grasslands are divided in several spaces:
The National Museum of Ethnology,
A Japanese garden, of about 26 hectares (64 acres),
The Japan Folk Crafts Museum, Osaka,
Suita City Football Stadium, and,
Expoland (closed in 2009).
The National Museum of Ethnology was built in 1974, opened to the public in 1977 and is one of the most important of its category in Japan. It is also home to the largest human and social sciences research center. Its permanent exhibition features an early 20th century ethnological collection, with items and artefacts dating back to prehistorical Jomon period. Each year two temporary exhibitions are held to highlight spring 🌸 and autumn 🍁 and specifically themed animations are frequently staged throughout the year.
Expoland was an amusement park inaugurated in 1970 which characteristically featured roller coasters. It was even home to one of the longest in the world the "Daidarasaurus", with a seven minutes-long ride. In the wake of a deadly accident on the Fujin Raijin II ride in 2007, Expoland definitely closed in 2009. It was replaced in 2015 by a shopping and entertainment area, LaLaport EXPOCITY, that also includes an aquarium.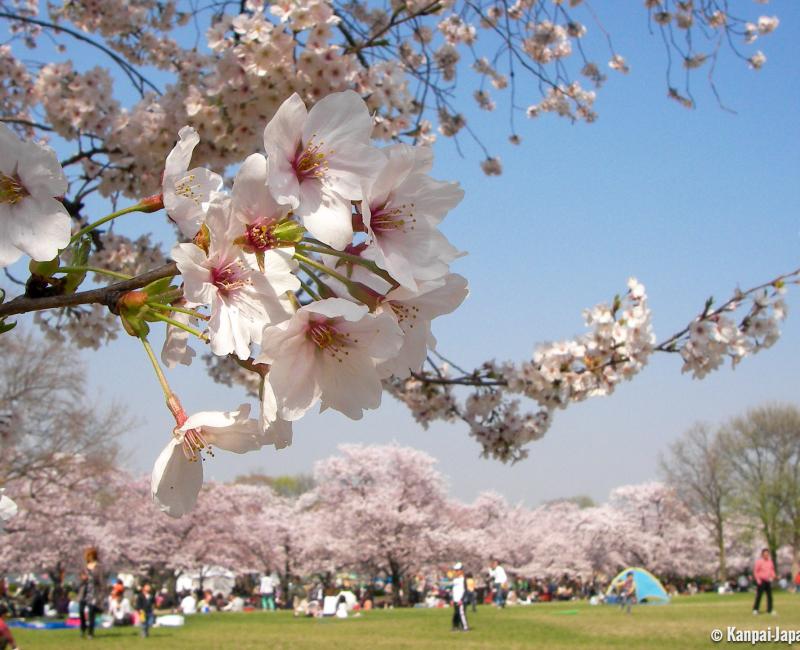 On a nice weather day, it is also possible to visit only the outdoor spaces. They are divided to stage blooming almost all year round and have an abundance of varied trees and flowers species. The highlights are in February for plum tree flowers, in April for cherry blossoms, in June for the hydrangea forest and in autumn for the red maple trees falls and the cosmos hill.