Tenjin Matsuri
One of Japan's Biggest Festivals in Osaka
Add to my favorite places
Tenjin Matsuri is an important yearly traditional festival held at the end of July in Osaka. It is one of the most frequented in Japan: thousands of people gather in a festive atmosphere to admire the portable shrines' walking processions and boat sailing.
When traveling in Japan in summer, attending at least one festival (matsuri) is a must-do. Tenjin-Matsuri in Osaka is one of the greatest festivals of Japan. There are probably hundreds of matsuri in Japan, but Tenjin is known to be among the busiest and most festive ones.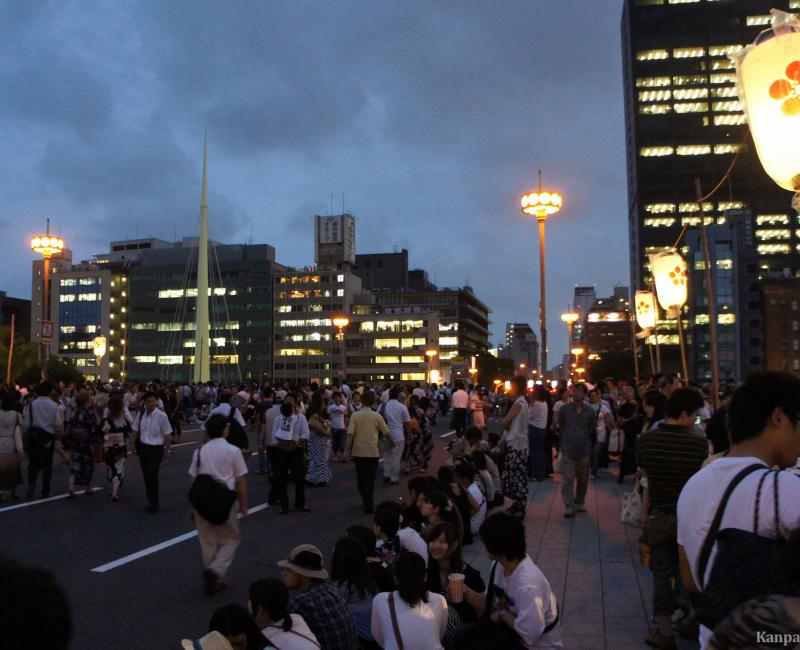 July festive mood throughout the city
Tenjin Matsuri has been held annually in late July, for over a thousand years. One of the main attractions is a boat parade on Osaka's large river (called Okawa), carrying miniature temples and shrines called mikoshi, and quite impressive big fires as well. Another symbol of the festival is the number of torches and lanterns placed throughout the city.
Naturally, this matsuri is first and foremost the opportunity to get together with family and friends and to have a good time. The afternoon already allows to encounter many young women and some men dressed in yukata (a traditional outfit). By early evening, the streets fill and become increasingly impractical.
Apart from boat contemplation, Tenjin Matsuri great fireworks is something young and old ones don't want to miss. Likewise, the Japanese are keen on stopping by the many food stalls in Namba. Those of Japanese cuisine are by far the most numerous, including the takoyaki (the local specialty) or ice-cream that help enduring the Japanese summer heat.