Tokyo International Forum
Tokyo's Great Designer Exhibition Building
Add to my favorite places
Tokyo International Forum is an amazing boat-shaped design building, located in Marunouchi district, in the central Chiyoda ward. It hosts concerts, international exhibitions, but also all kinds of cultural, sporting or gastronomic events.
Tokyo International Forum was completed in 1996 on the site of the former City Hall which was moved to the great Shinjiku City Hall five years earlier. Located in the immediate vicinity of Tokyo's central station, it consists both of a business and entertainment center with :
8 halls, 34 conference rooms ;
a 5,000m2 exhibition and special events hall ;
a 5,012-seats movie theatre, and ;
several restaurants, cafés and shops.
The Tokyo International Forum's amazing boat-shaped design was created by architect Rafael Viñoly, for which he won the first international architectural contest in Japan. Each side stands in sharp contrast with the other based on the use of different materials, glass for the western side and steel for the eastern side opposite the railways.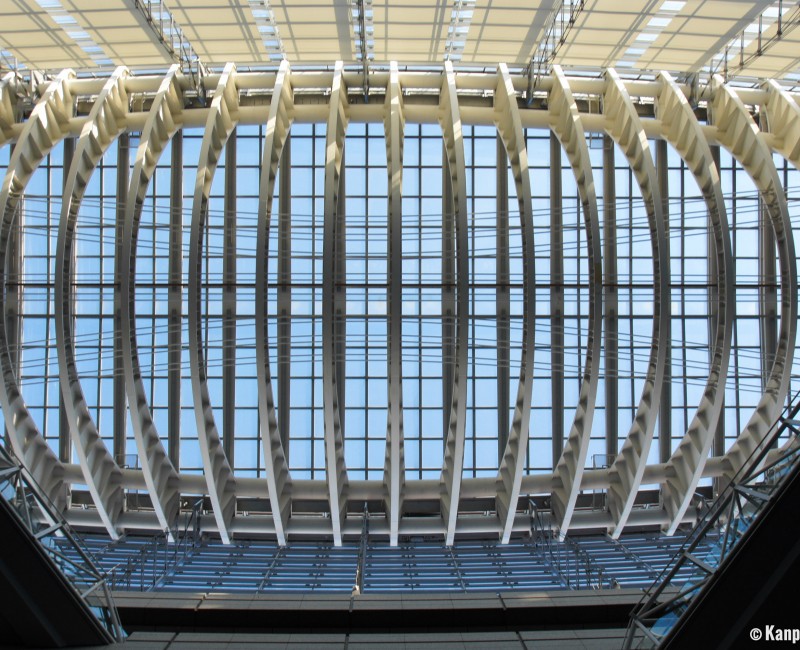 International meeting place
The Forum typically hosts a large number of high-profile events such as :
concerts and musicals (Folle Journée, various artists) ;
international conventions (banks and technological symposiums for example) ;
sports events (the 2021 2020 Olympics weight-lifting competition is scheduled to take place at the Forum).
In addition, on the first and third Sunday of each month, Oedo Antique Market is held at the Plaza, providing visitors with the opportunity to admire some beautiful old Japanese and foreign art pieces.
The general public can, however, take a tour of the International Forum even when there are no events scheduled. They can take a lift up to the seventh floor for a view of the ground floor great hall and admire the building's global architecture from on high.