Kitte Marunouchi
The Elegant Shopping Center in front of Tokyo Station
Add to my favorite places
Kitte Marunouchi is a modern shopping mall facing Tokyo Station's south exit, in Chiyoda ward in the heart of the Japanese capital. In addition to an array of fashion stores and Japanese restaurants, the place also provides interesting views on the surrounding skyscrapers from its outdoor terrace.
Marunouchi neighborhood was largely rejuvenated in 2012, thanks to the rehabilitation of Tokyo Station's façade and plaza. The top of Kitte shopping mall allows to admire the results of the refurbishment works, while the visit of the building itself is a real feast for the eyes.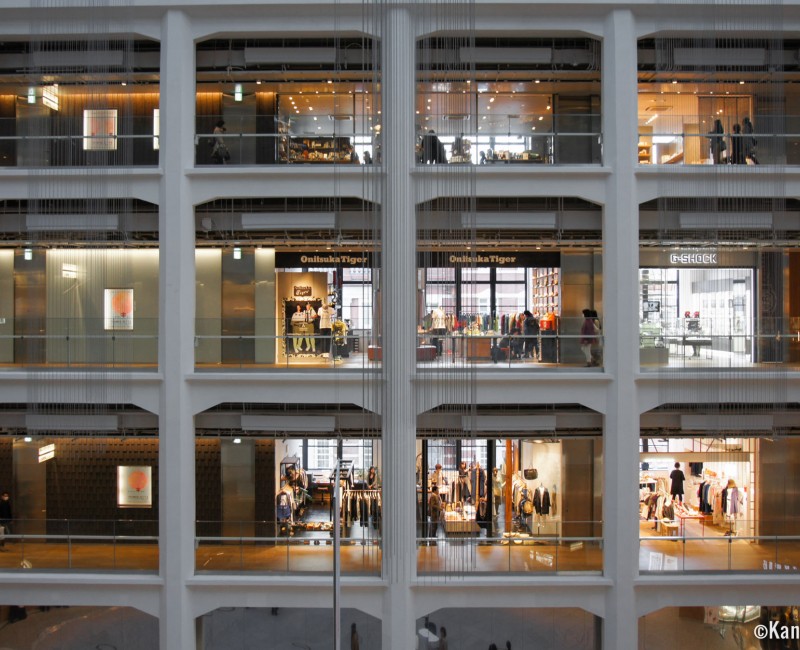 Japan is well known for the inventiveness efforts and artistic approaches put in its contemporary architecture. This propensity includes shopping centers and the sublime Kitte Marunouchi, inaugurated on 21 March 2013, is an outwardly elegant example of it. It occupies seven floors of the Japan Post Tower (38 levels, 200-meters high), behind the hundred-years old white façade:
The basement floor is dedicated to Tokyo's Central Post Office 

📮

(kitte means "postal stamp"), and to Tokyo-i, Tokyo tourism and business information center,
The first four floors shelter about seventy shops selling clothes and interior design items,
Then, two floors dedicated to restaurants, especially of Japanese cuisine, and even a restaurant specialized in Kobe beef,
At the top, a discreet outdoor garden, with a beautiful view on Marunouchi and the station.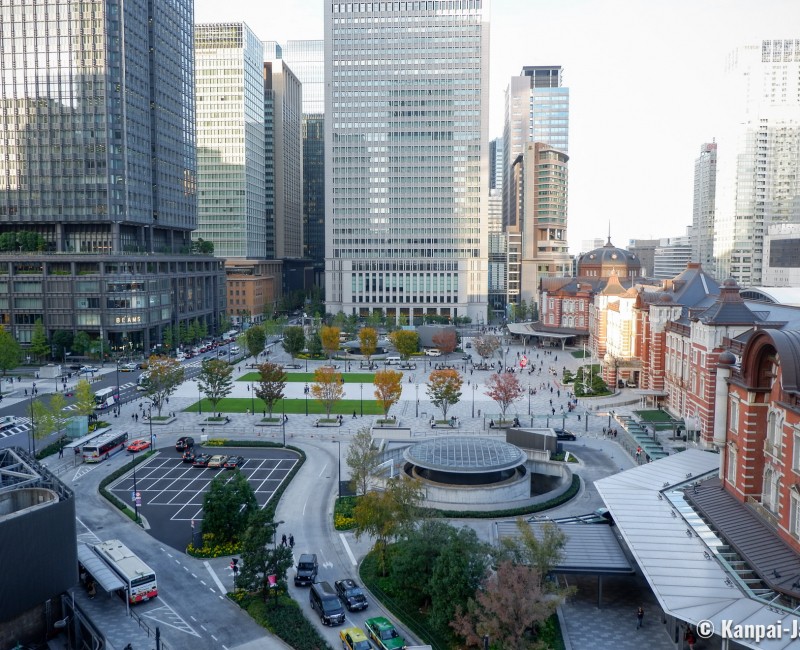 Inside Kitte Marunouchi, a central atrium of a triangular shape is the core of an unparalleled geometrical aesthetic, with refined front stores displaying a soft and harmonious choice of colors.
Located next to Tokyo Station and the International Forum, Kitte is another reason to list Marunouchi on your itinerary in the capital. Yaesu area, on the opposite side of Tokyo Station, can't hold a candle to Marunouchi.