Kimii-dera
The Plebeian Temple in Wakayama
Add to my favorite places
Kimii-dera is a Buddhist temple located in the heights of Wakayama, in Kansai area in Japan. It is one of the must-see when visiting the city, and it is renowned for its cherry blossoms in spring. It also shelters a large modern gilded statue of Dai Kannon Bosatsu.
Founded in 770 by Chinese monk Iko, Kimii-dera is the second of the 33 temples on the Saigoku Kannon Pilgrimage, one of the oldest spiritual routes of Japan, located in Kansai area. The temple's name literally means "Wakayama's three wells temple" and derives from the fact that 3 small wells spring in its grounds and that according to the legend they never dried up.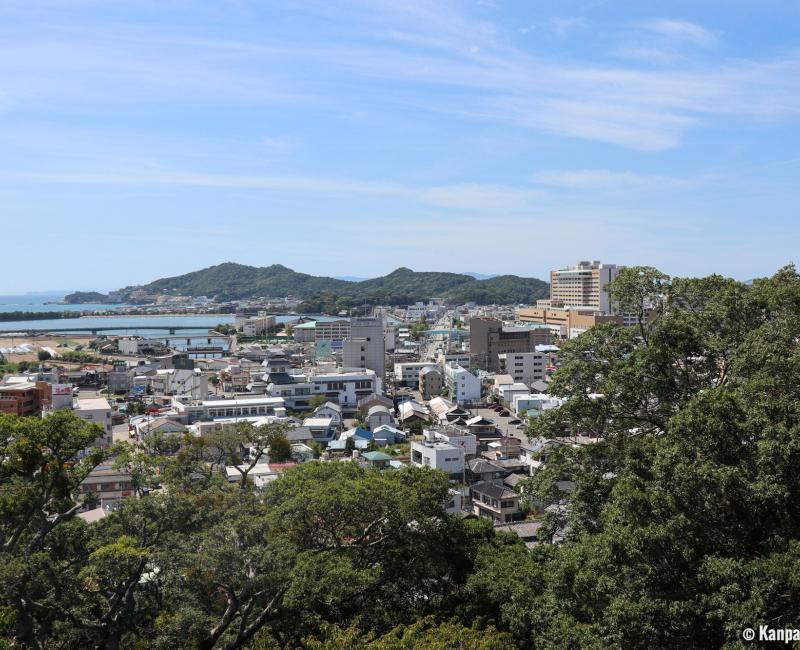 A beautiful view on Wakayama Bay
Perched on the hillside and hidden by the forest, the main hall Hondo is the reward after a long 231 stone steps climb. The pavilion is open to the visit and shelters beautiful gilded altars and Buddhist treasures whose worth is incomparable in regard to the small admission fee.
At the highest of the grounds, an interesting vantage point overlooks Wakanoura Bay. It is said that from ancient times, poets and writers who visited Kimii-dera were inspired by the beauty of its seaside panorama. In spring, hundred of cherry trees 🌸 add their flowers' pink hues to the loveliness of the place.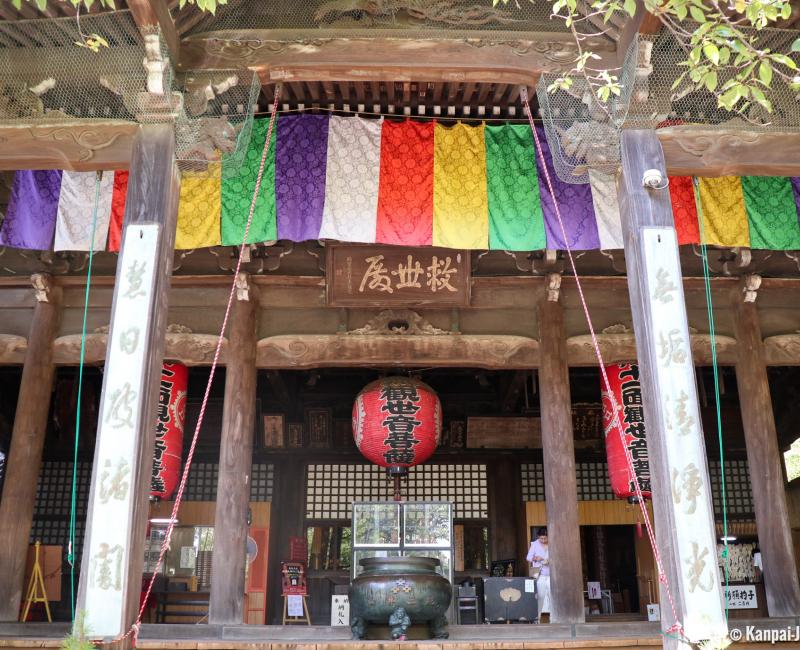 Dai Kannon's great gilded statue
In 2008, the temple commissioned Japan's tallest wooden statue of Kannon (the bodhisattva of compassion) placed under a structure specially built for the purpose of sheltering it. Kimii-dera Dai Kannon is 12 meters high, and represents the deity standing with a hundred of arms. Compared to other Buddhist statues of Japan, it retains a very modern touch thanks to its shiny gold color, but it is nonetheless impressive. Note however that pictures of altars and Kannon statues are forbidden inside.
Wakayama is a city still unknown to foreign tourists and the temple is confidential as well. Aside the flower viewing seasons, the place is very quiet and offers the pleasure to blend with the regulars, mainly local young mothers and elderly who are still able to climb to the temple.